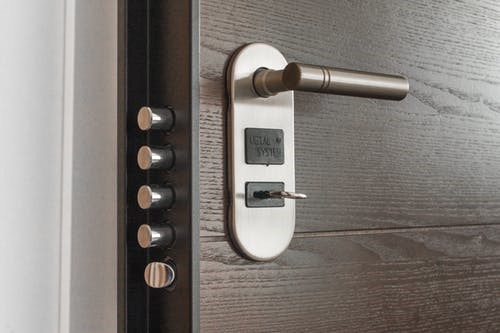 As a homeowner, protecting your home is crucial to safeguard your real estate investment. More importantly, the safety measures you take will safeguard your life and those of your loved ones. They will fortify the protection of your belongings and valuables and prevent mishaps and burglaries that are avoidable.
However, it is essential to note that it is not just the burglars and psychopaths you need to protect your house from. You also need fortification against fire hazards, water damages, and other issues that compromise the structural integrity of your house. You must protect your home and your family with robust safety measures that will evade hazards and potential thefts.
Let us take a look at some of the important safety measures you can undertake for your house:
Securing Doors & Locks
Regardless of how safe and secure your neighborhood or gated community maybe, being reckless about locks is not ideal. You cannot give burglars and thieves a free pass to enter your premises. It is important to carefully inspect all the doors and locks around your house and premises.
Be sure to examine the strength and durability of the door frames and examine the hinges for loopholes. Be sure careful while choosing the mail slot as it can prove helpful in unlocking the door. If you have just moved into a pre-lived house, be sure to change all the locks of internal and external doors. Installing a deadbolt and strike plate is a significant investment, and you can also invest in smart locks. If you live in a remote neighborhood, a video doorbell is a considerable safety measure.
Securing the Windows
Windows prove a familiar and accessible entry point for burglars and strangers with malicious intentions. Many manufacturers are ineffective in offering security measures to protect windows, which is why many designs are flimsy and unreliable. Be sure to beef up the window latches with key-operated levers or locks. You can also go one step ahead and invest in glass break sensors for all windows and glass walls in your home.
Fire Hazards
Witnessing a fire break out in your home is devastating and heart-wrenching. But this terrifying and life-threatening possibility can be averted by investing in dynamic fire suppression systems. These systems allow the release of the fire extinguishing agent in less than 10 seconds. They offer immediate recovery and do not leave behind cleanup residue. It is ideal to invest in an electrical system that comes with audio and visual signals. Be sure to examine the fire hazards around your property and conduct research on the ideal method to prevent them.
A Security System
Many homeowners avoid the expense of a home security system and brush off the possibility of ever needing one. Crime rates are rising frantically across the world, and this is a fundamental protection measure to safeguard your family. You can always walk the DIY route or invest in a smart security system with home automation and monitoring.
Fortunately, modern-day innovations allow you to find the right security system that complements your budget and your house. It is crucial to choose a system that complements your lifestyle, your neighborhood and community, and your property. Investing in a smart home security system is the wisest decision. These systems also monitor fire hazards and detect carbon monoxide in your environment. You can break down the expenses and choose the model that matches your budget.
Protect your Wi-Fi
Many homeowners who are savvy about security systems and tech-savvy protection make one crucial mistake. They fail to lock down and secure their Wi-Fi networks. Your Wi-Fi network is a gateway to your house, your personal information, and financial details. If you have a smart home system with home automation, the Wi-Fi can be used to break-in to your house. A tech-savvy burglar or criminal can saunter inside your house due to an unprotected wireless network.
Therefore, it is vital to secure your wireless router and incorporate Wi-Fi protected access and encryption. You also need to enable a firewall and hide your home network after renaming it. The password must be strong and should not be shared with strangers or neighbors.
Conclusion:
Glass break sensors and burglar-proof doors are a modern-day requirement, and you can explore various home security measures. Fortunately, there have been countless advancements in the home security arena, and you can find budget-friendly equipment easily. Many homeowners who are vigilant about smart security often make the common mistake of leaving the garage door open. Or they forget to shut the blinds and drapes, allowing criminals and burglars to examine their habits and security loopholes.