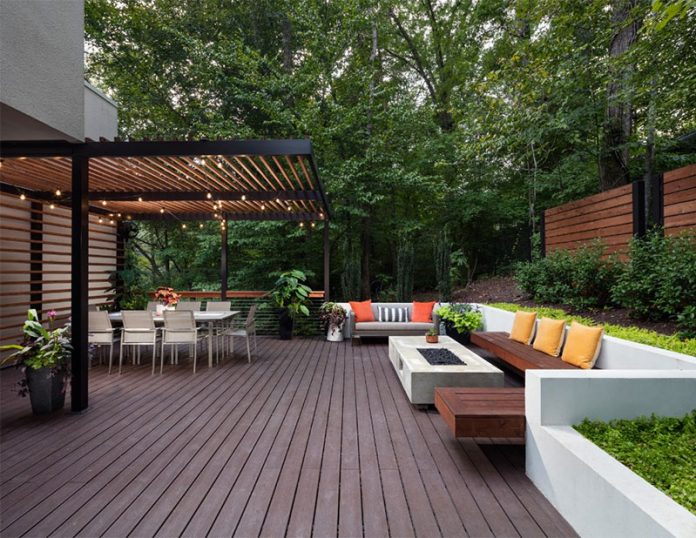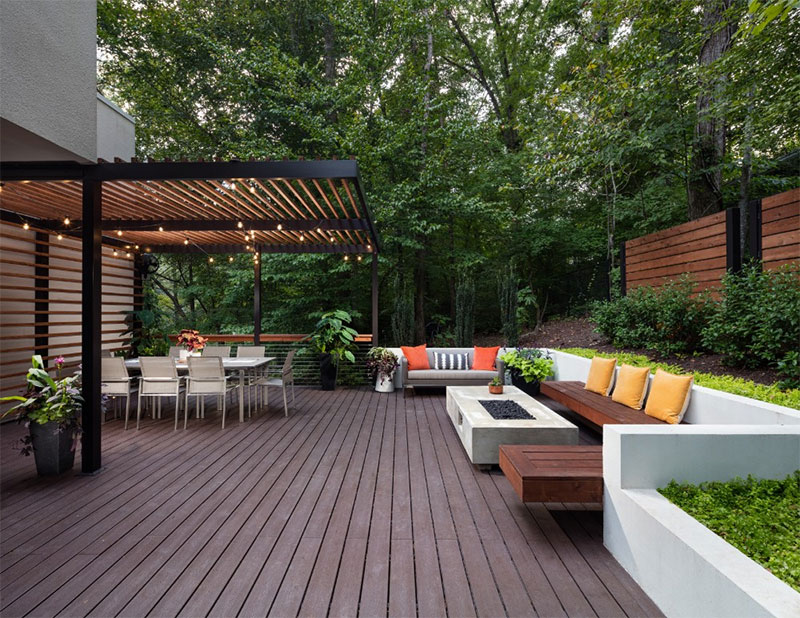 Whether you're looking to put your house on the market soon and want to boost its value, or simply want to make your home look more attractive, we have the answers for you. This guide is here to help provide you with ideas of how to plan your backyard design to help do exactly that or you can also visit grillscapes.com for amazing ideas for an outdoor kitchen and cooking accessories. By the time you're finished up here, you'll be wondering why you hadn't done this sooner! Let's get started!
1. Backyard Gazebos
Who doesn't like a nice gazebo? They instantly catch the eye and are sure to turn the heads of your guests with its simplistic beauty and functionality. Gazebos vary in material and looks, ranging from a lightweight yet durable canvas, to pure wood. Not only that, but they also have a wide variety of sizes. If you're just looking for something to use over a couple of seats, or a larger model to accommodate groups of people, you won't be disappointed.
Some gazebos are designed to be semi-permanent parts of the yard and are more difficult to move, while others can quickly be folded up and put away when temperatures start dropping or the seasons get wetter. However, if you're serious about increasing value, then we'd greatly recommend going for the semi-permanent options. Sure, they're more expensive than the more portable alternatives, but they'll literally pay off in the end.
2. Build an Outdoor Firepit
Is there anything that beats roasting marshmallows and having a chat around a roaring fire during those summer nights? We certainly can't think of anything. If you want to increase your home's value or simply create more enjoyable memories during the warmer months, you need an outdoor firepit.
Sure, there are many that can be purchased and you're all ready to go. These come in many different sizes, models, and styles – from rustic to sophisticated. However, building one can be a fun DIY project that will give you more satisfaction and customization options. Not to mention, this is a feature that will stay in your yard if you decide to move, which will actually boost the home's value.
3. Install an Outdoor Patio
If you don't already have one, or you'd like to increase your outdoor living space, then consider this option. Outdoor patios are not only beautiful to look at but really give you more options. You can add more furniture, a barbecue, and much more which will really increase value but also create an entirely different mood. Large outdoor patios are just begging to be used, making them great for inviting over guests and entertaining.
You can choose from more basic materials like cement, to a more time-intensive project like stone or bricks, which will also add another layer of intrigue and style.
4. Invest in an Outdoor Kitchen
If you're simply not satisfied with a traditional barbecue space, then there's only one other option: an outdoor kitchen. You can completely customize the kitchen to your looks, as you're likely going to be starting from zero. Add in a bigger barbecue with a countertop, or perhaps even a pizza oven! There will be no reason to go to the restaurants, as you'll essentially have one outside!
One of the best ways to go in terms of ROI is by opting for an inset grill, stainless steel drawers, a sink to wash dishes and food, ice chest, and a spacious countertop. While this alone may not be what a homebuyer is searching for, it could make the difference between the sale closing or them looking elsewhere.
5. Add Outdoor Lighting
While a firepit can definitely add some beautiful lighting, dedicated outdoor lighting is a great way to go when you and your guests want to spend time outdoors after dusk falls. Not only does it help to deter would-be thieves, it helps to create a beautiful ambience in any yard. There are a huge array of different models and types of outdoor lighting to choose from, from small solar lights that can be used along pathways, to string lights, to larger flood lights for security purposes. No matter which you choose, you can be sure it's going to increase your home's curb appeal!
On top of that, any type of outdoor lighting is going to be quick and easy to set up and install. You should plan on it taking you no more than an hour for everything, so you'll be able to see the end result almost immediately!
Summary
Now that you've had the opportunity to read all about some of the best upgrades to increase your home's value, which idea will you be taking on first? The great thing is, that they're all very feasible and relatively inexpensive – especially if you'll be doing it yourself instead of hiring a professional. In fact, if you have the budget for it, you could do them all! While you'll get to enjoy the fruits of your labor, it will also pay off financially in the end. Thanks for tuning in and good luck!