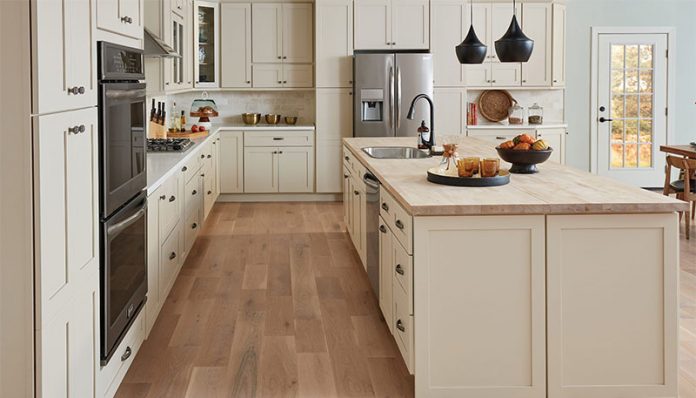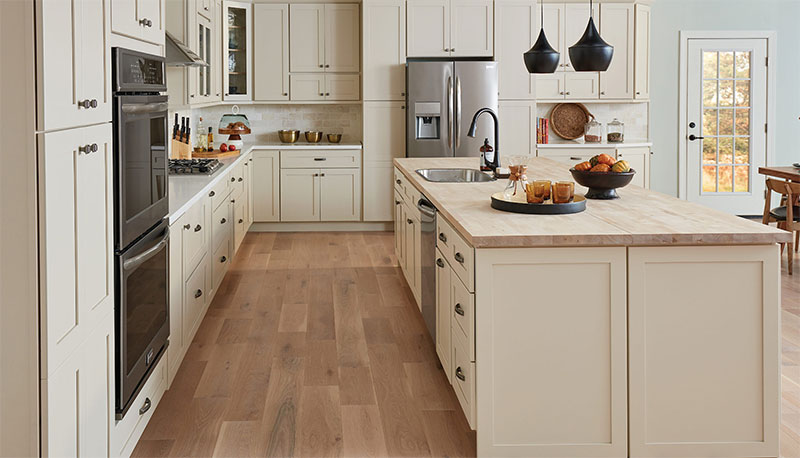 When redecorating your kitchen, the hardware is likely the last thing that you usually think about. That being said, while these items are quite small, they represent a very crucial aspect – one that has thousands of options to go for. Plus, there are countless other factors to consider as well, as you cannot just pick any random hardware set. Here is what you need to know about kitchen hardware.
Knob vs. Pull
This is likely the first thing that you need to think about – and once you reach the conclusion, you're practically narrowing down your option by half. When choosing between knob and pull, you have to consider both the form and the function.
Pulls are generally much easier to use, as they offer you a bit more space for the hands. They allow you to get a firmer grip, permitting you to get the job done much faster – and this way, you won't have to stay in the kitchen more than you need to. They also tend to be quite stylish and make your kitchen look modern.
Knobs, on the other hand, have a simpler design and male less of a statement. Thus, they are a great choice if you have other items in your kitchen that you wish to emphasize. They are also less expensive and easier to work with, allowing you a bit more variety.
Finish
You determined the type that you wish to go for – but now, you should also choose the finish. Chrome, brass, brushed nickel – which one should you choose? Which one will make your kitchen cabinets look more impressive?
While it is indeed a matter of preference, bear in mind that you should choose the same finish for every other piece of hardware in your kitchen – even if they use different styles. This should also include your other metal accents in the kitchen, such as the faucet, appliances, and lighting.
That being said, keep your cabinet color in mind as well. For instance, if you have white cabinets, then you might benefit more from bold finishes. On the other hand, if you have warm-toned cabinets, they might look better with black, bronze, or gold hardware.
Style
Before choosing a style for the hardware, you might want to look at your kitchen as a whole. For instance, if your cabinets, lighting fixtures, and countertop wedges have a curved or square line, you might want to choose a hardware type that matches that as well.
You also need to think about the statement you are planning to make with the kitchen. While curved lines tend to be more on the traditional side, square hardware often appears more contemporary.
Comfort Level
You may have the most striking-looking knobs and pulls – but if you're going to end up hating them, aspect won't really matter. Think about the way you are planning to move around in the kitchen. The chances are that you'll be swiftly moving around as you are cooking. In this case, you do not want to go for hardware that is difficult to grab onto or feels uncomfortable when you touch it.
So, you might want to go to a showroom and try the hardware out yourself. Make sure that you won't have to uncomfortably cram your fingers together to make it work. This can be very uncomfortable to operate, particularly when you are trying to get things done quickly in the kitchen.
Also, when you are grabbing the pull or knob, does it feel like it has any pointy ridges or edges that press into your fingers? Sure, they might look very cool – but after some time, it can get pretty annoying. When you are using them one thousand times a day, you're going to be annoyed by having them poke and prod against your fingers constantly.
Budget
You get what you pay for – so, make sure that you don't cheap out on the hardware. While there are quite a few good brands with affordable prices, you might still expect to pay anything between $7-$12 for pulls, and $6-$10 for knobs. Bear in mind that the price revolves around the quality of the finish and the hardware's design.
Choosing the hardware is certainly not something that should be difficult to do. You just need to consider your priorities and the most important features you want to benefit from.