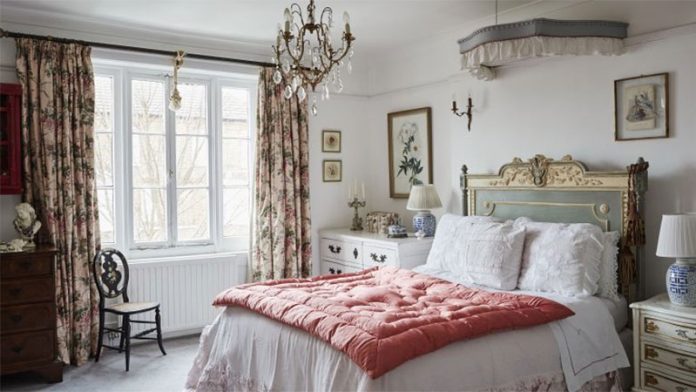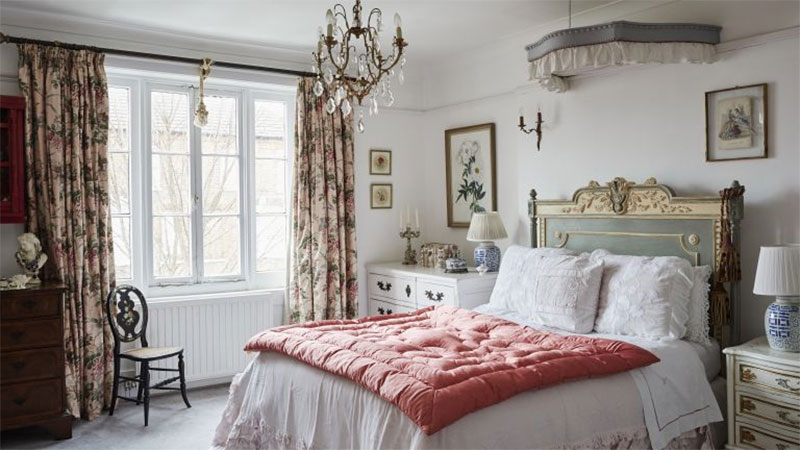 Roohome.com – Wanna have a beautiful classic bedroom? Vintage style is one of the most appropriate styles to apply to bedrooms. The old and unique look is a characteristic of this style where this is that makes people interested and wants to apply to their favorite room, which is the bedroom.
So here we have provided Classic Bedroom with Great Vintage Style Decor Ideas that you can follow. So, let's check it out!
Classic-style Mirror Frame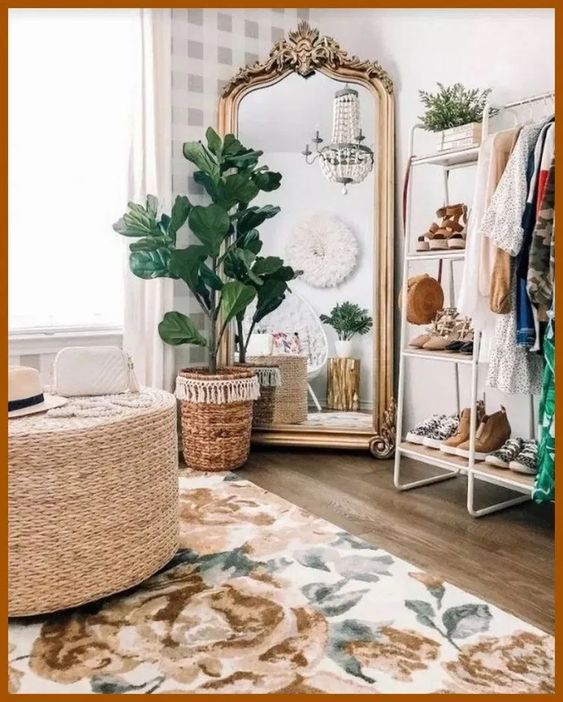 The mirror is a must-have item in the bedroom. Besides functioning for mirroring, this one item can also be used to bring vintage style into the room. Classic-style mirror frame in the corner of the room makes the room look beautiful. The gold color on the mirror frame gives a luxurious look to your bedroom.
Flower Wall Mural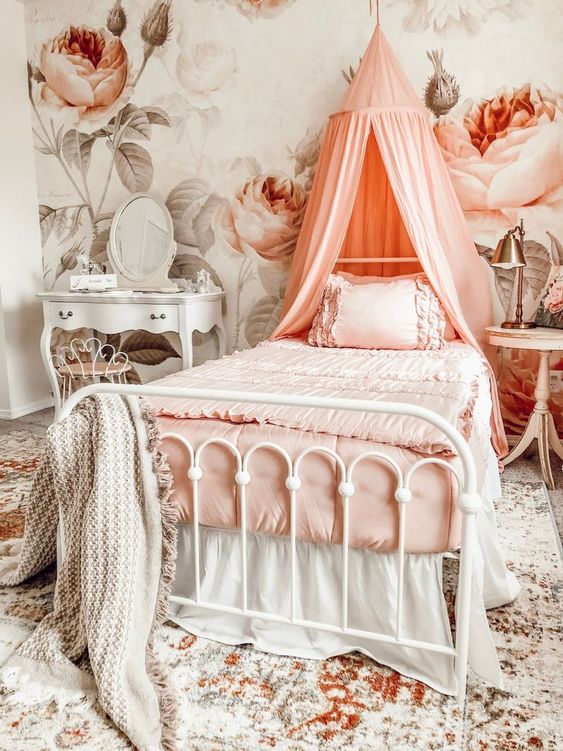 The vintage style indeed never escapes from floral motifs. Flower wall murals can be one decoration that fits in presenting a vintage style into the bedroom. Soft colors make a vintage-style bedroom look cute.
Besides that, there are so many benefits to be gained from applying wall murals in the bedroom, such as the bedroom will look and feel more spacious, the walls of the room look bigger, and no need to use other wall decorations to make the bedroom look attractive and not stiff.
Mosquito Net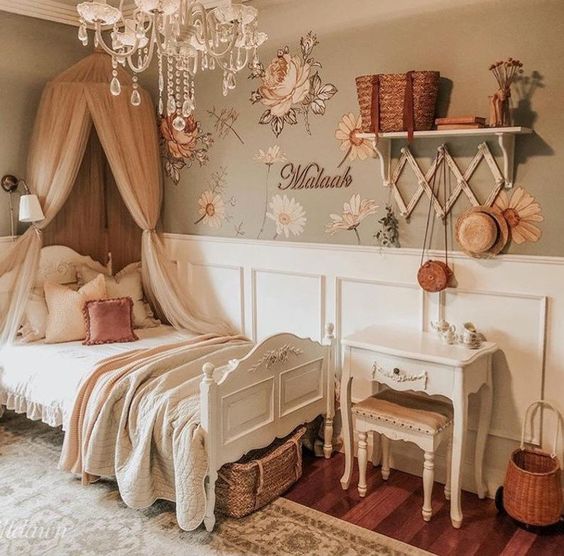 Presenting a vintage style means presenting an old look in the bedroom. Some items, such as mosquito nets can be a fitting decoration to be applied to the bedroom. Soft colors on mosquito nets present the impression and appearance of the 80s.
Unique and Old Suitcases Be A Bedside Table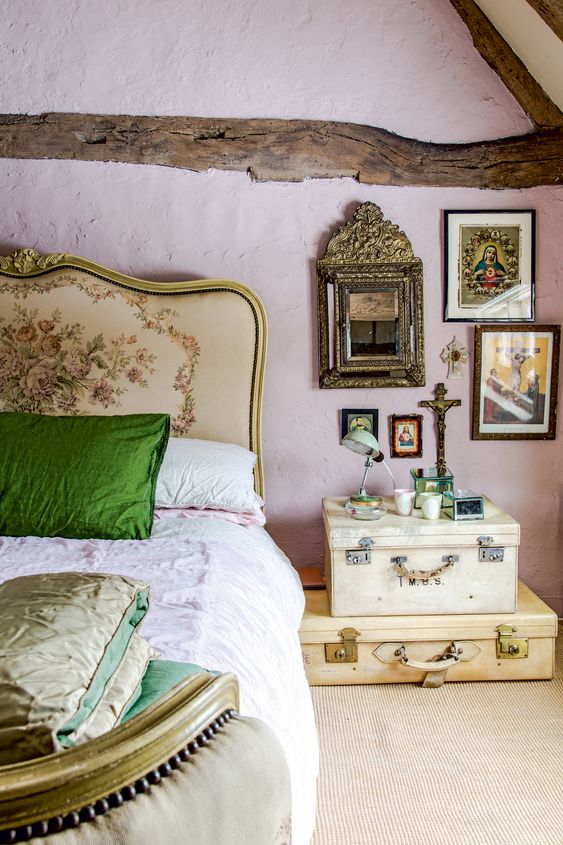 Do you still keep your mother's or your grandmother's suitcases? If you do, you can make it as an item in presenting a vintage style in the bedroom. Suitcases can be used as a bedside table to put lights and some stuff there.
Vintage-style bed lights can also add a vintage look to your bedroom so that the vintage style will feel thick when you enter the bedroom.
Desk with An Old Model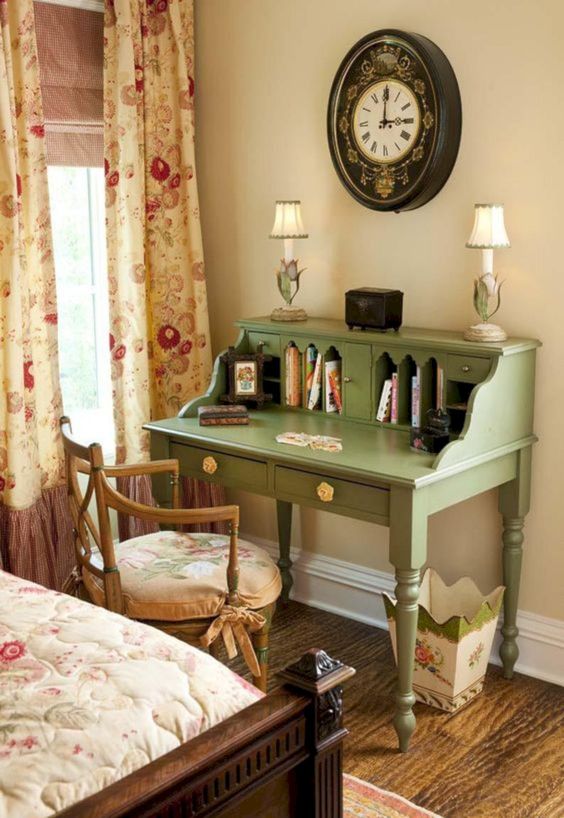 Ever seen models of desks in the 80s? The desk with this model can be a decoration that you can use to make your bedroom a vintage style. Wooden chairs with an old appearance to be a refinement of this table.
Army green color is very fitting to be applied to this old table. With this, the table will look striking without having to look eccentric. Army green colors bring a fresh and calm look into a vintage-style bedroom.
The cushion on the chair can also be used to perfect the vintage look of this table. Cushion with soft floral motifs is an option to sweeten and perfect the bedroom.
Classic-Style Bed Frame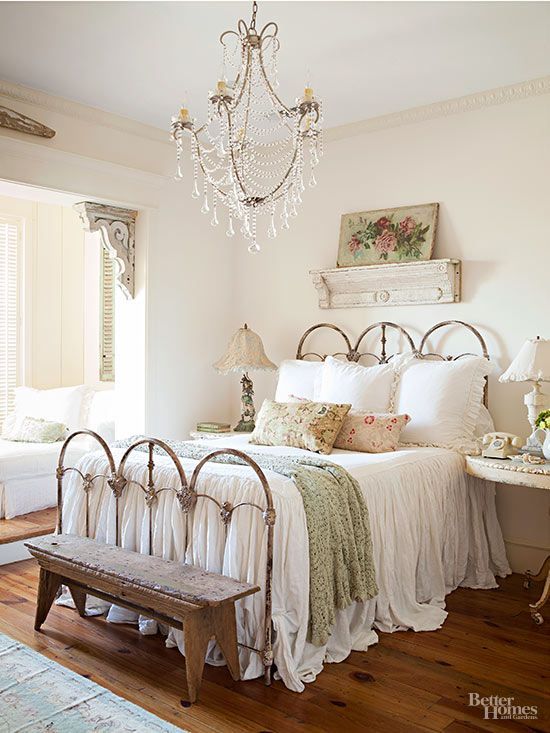 The bed is the main item or can be said to be an icon in this room. Bringing classic or vintage style to the bed will affect the overall look of the room.
Classic style bed frames can be used as an option. Neutral colors become the right color to be applied to vintage style bedrooms.