Roohome.com – Having a young boy makes parents think how to create a nursery design becomes attracting, educating, and inspiring all in one. Tania Ahmed as an interior designer feels interested in designing an amazing nursery by using an unique glow in the dark effect. How is the look?
Her client is 7 years old, it means the boy still has a lot of imagination in his mind. Tania Ahmed knows it well, she plans to make a unique concept in where has 3 goals; to develop, to educate, and to take a rest. First of all, she changes a whole room with pastel color on the wall. Placing an unusual curtain is one of her ideas. To make the room more lively, she puts a wallpaper on the wall.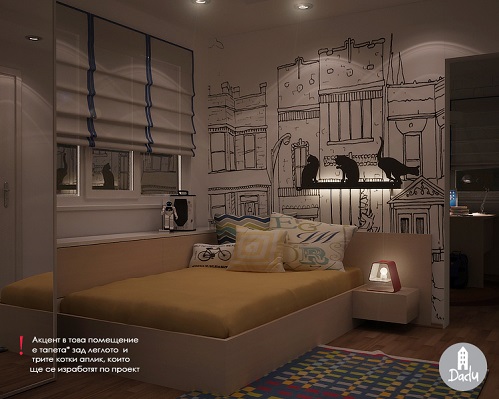 The only thing that makes the room looks unique is the three black cats as the lamp above the bed.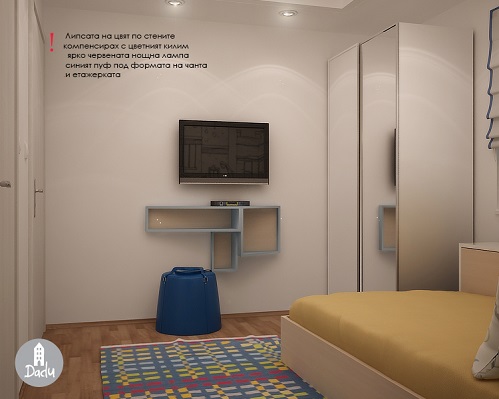 Across the bed, we can see an LCD television which is placed on the wall. Besides the that, there is a wardrobe which is lined with a mirror because Tania knows that boy's room does not need dressing table. Therefore, she makes it simple and boyish.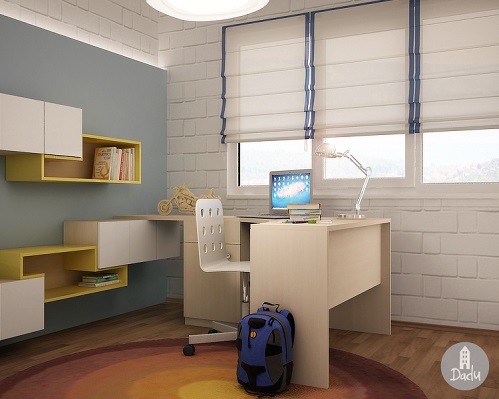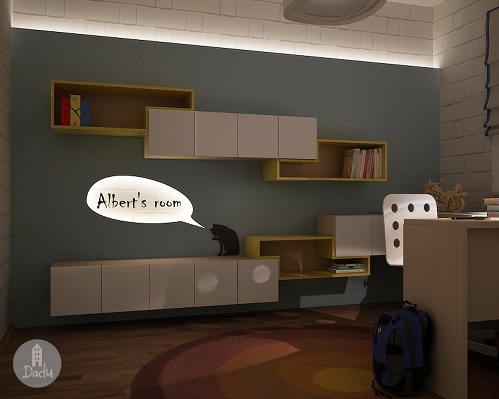 Moves to another space, Tania Ahmed provides a high table for studying. Behind the table, there is a bookshelf that divided into 2 parts, up and down. To decorate the room more enticing, an amazing glow in the dark effect is placed on the wall. The effect displays an inscription "Albert's room" to sign whose the room is. Opposite the space, there is another glow in the dark effect as well. The inscription is "where are you"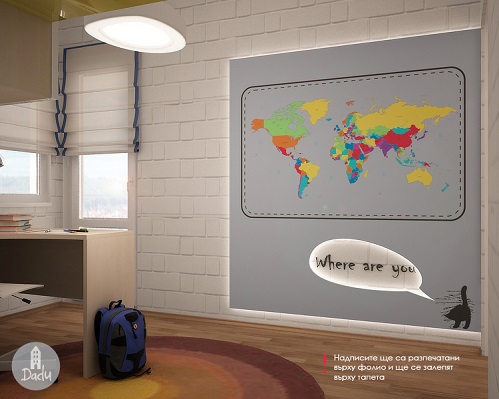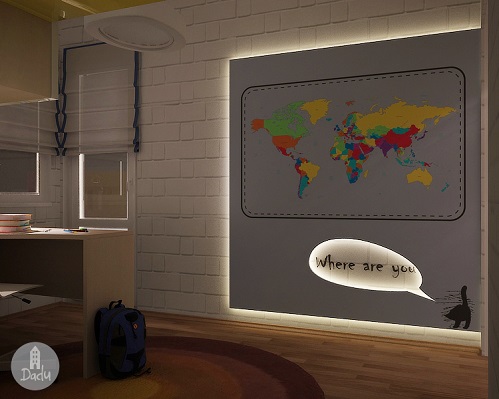 Do not hesitate to create a boy's room for your child. Take a look how Tania Ahmed uses an awesome glow in the dark effect in order to produce a good result for nursery design here. Go and try it!