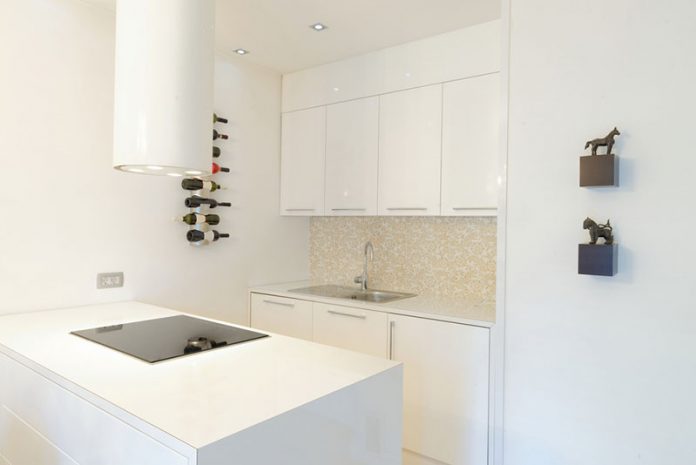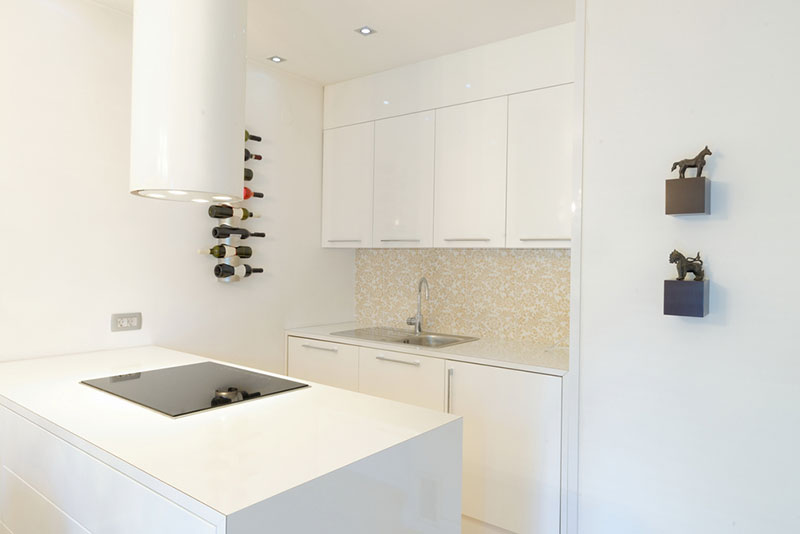 Getting your kitchen remodelled or tackling the challenge yourself can be exciting but also daunting, the kitchen is often the heart of your home and where you come together as a family to enjoy meals. Not having easy access to a kitchen, even during a temporary remodel can cause plenty of stress and headaches and that's before any 'unseens' have been uncovered when removing old units and cupboards.
Undergoing a kitchen refit yourself is no small task and even with an experienced kitchen design and installation company involved, you should expect the project to take longer to complete than the initial estimate. Things can and do go wrong or you might find parts of the build that weren't expected or anticipated or require changing to get your refit looking the way you want.
That's only starting the build, there are many things you need to consider before you begin and have a potential 'Plan B' in the pipeline if things don't go as planned, for example.
Working With Space You Have
Measure twice, cut once has always been a trade term for double-checking every and all measurements at least twice to ensure you haven't made a miscalculation. This is so important when undergoing a kitchen remodel as you might have an image in mind for how your kitchen should look but haven't considered the finer details – such as the clearance required around kitchen islands, this should be at minimum 42 to 48 inches (approximately 106 cm to 121 cm) to allow one person to work comfortably in the kitchen and more if you often have a kitchen full of eager cooks. Trying to fit too much into a small space in the kitchen can be at best cluttered and create a feeling of claustrophobia and at worst, cause an injury risk from a lack of ample room to prepare food safely.
Forgetting the Importance of Connections
Moving appliances or built-in worktops around gives you complete control over the 'flow' of work in your kitchen but can quickly go wrong if you forget to move the water or power supply or don't add additional where your new unit is fitted. The kitchen island is another good example here, many people incorporate counter-top appliances or kitchen essentials such as hobs and sinks to their new island but you'll also need to ensure the unit is built properly, without trailing pipes or cables across your kitchen and creating a trip hazard. If you are adding a hob or stove-top to your kitchen island, you'll also need to consider your extractor hood as you don't want your home to permanently smell like fried food.
Not Being Prepared for 'What Lies Beneath'
Unless you previously fitted your kitchen or know the person that did, it's likely that you have no idea what lies behind previously fitted cupboards and built-in appliances. You might uncover problems with damp, damage to flooring, broken or damaged pipes, even holes in the wall. Often the longest part of a kitchen refit is the part between taking out the old kitchen, repairing any damage that is found and then the new kitchen can begin to be installed. There is no point installing a new kitchen over existing issues or damage, this could cause problems with your kitchen install down the line or worse, create further structural issues throughout your home. This is a good opportunity to improve the general health of your kitchen room and ensure it is a clean, well-maintained space to prepare meals in.
Cut Quantity Not Quality
There is no denying that a kitchen remodel can be expensive, especially because you will need the assistance of an expert when it comes to plumbing and any electrical or gas connections you require. Make sure you create a budget and stick to it, ensuring that the things that need to be hard-wearing and long-lasting such as your floor, countertops and appliances aren't second-rate in an effort to save a bit of cash. Cutting corners for something that is likely to undergo regular, consistent use could create a potential safety hazard – for example, poor quality flooring that warps when wet and creates a trip hazard or countertops that are not resistant to knocks and cuts and gather nasty bacteria in any surface imperfection.
Your kitchen should be somewhere you are proud to create wonderful meals in and build lasting memories with your loved ones. Take your time when undertaking a kitchen refit and make sure not to rush each step to ensure your kitchen serves its purpose for years to come without fault.