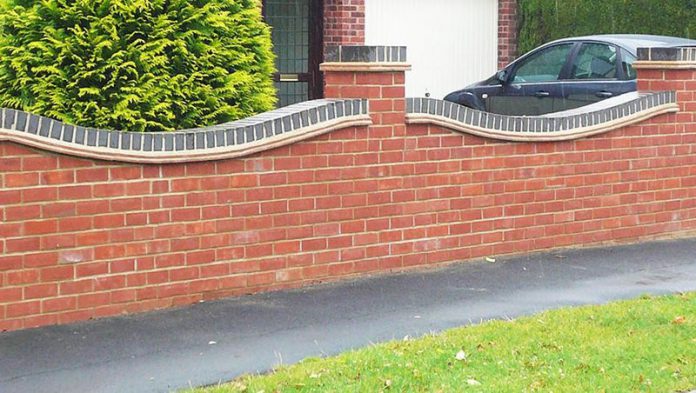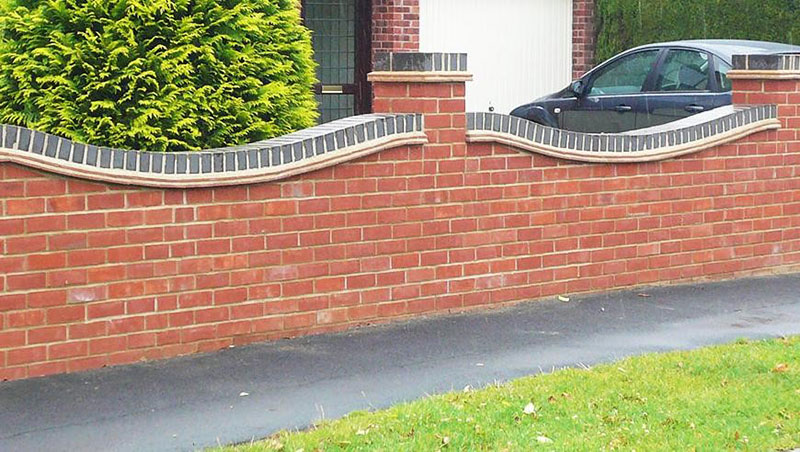 To all gardening enthusiasts, a genuinely great garden is more than just planting the right flowers. It also involves combining a rounded, artistic design with careful planning to make the best use of the garden space. However, there should be more to our gardening design; what do we do about the wall that demarcates our garden from the next?
Here are a few tips to help you come up with great garden wall ideas that'll transform your garden into a flowery paradise.
Front Garden Wall
When a visitor arrives at your home, your frontage is the first thing they'll see, so you need to ensure that this part of your home is beautiful and presentable.
A garden wall built from a combination of brick and wrought iron gives your garden a unique look and, your home a great amount of privacy. A brick base gives your flowerbeds a sanctuary alongside the edge of the garden, protecting them from the wind or any fragments that come flying in from the road. Sunlight gently filters through the top part of the wrought iron fence, providing your plants with some much-needed sunlight.
Back Garden Wall
Your back garden can feel exposed, even when it is not on the main street, and especially when it opens up against other yards. A back garden wall offers you privacy from your neighbours and protects your small children or pets from drifting too far away from the house.
For the best back garden wall ideas, you'll need to first consider the aesthetic design of your home. If your home features an old design, go for aged bricks such as limestone bricks. They will accentuate the classic vibe oozing from your home.
However, if your home is more contemporary, and recently built, then a fresh brick or wooden wall should add some panache to the design.
Polished Wall Look
If you want your garden to have a polished look, combine the appropriate coping with your garden walling to create the core of a garden feature or sculpture, or coordinate your copings with heritage stone or rustic red bricks to give your garden a more old-style theme.
You can use caps on top of pillars and brick or stone gate posts to give your house a sense of care and pride.
Drystack Walling Stones
If you love the rural feel, then drystack walling can help you create a rustic effect without needing to build a dry stone wall. It can also be used for hip-height planting or to give a modernist garden some soft edges. Incorporating natural stones into your garden wall designs helps you create a distinctive warmth.
Small Garden Wall Ideas
If your garden is small, then you wouldn't want it to feel cramped or closed off. Here are a few tips for small garden wall ideas:
Using light coloured bricks of a light paint for bricks will maintain the brightness of your garden
A garden wall split in half with the bottom part made with bricks and a wrought iron fencing allows sunlight to filter through
Creating a green wall by weaving vines along a frame beside your wall helps to brighten up your courtyard
Wall Pots
If you want to incorporate a gentle floral touch, hanging wall pots along the garden wall allows you to do that perfectly. For the best visual combination, alternate between white petals and bright, lively colours. And if you have some favorite colours, you can add them to the mix.
Some more creative ideas
Innovative thinking can take different forms. It could come in the form of a natural stone with drystack effects featuring a water theme surrounded by Stoneface Piched Panels. You could also go for a living wall hurling tendrils of flora down to the ground, a breathtaking piece of outdoor art, or a concealed corner where you can relax with a bottle of wine and a novel. Those also become the decoration for outdoor areas.
For more brick garden walls ideas go over to Price Your Job.