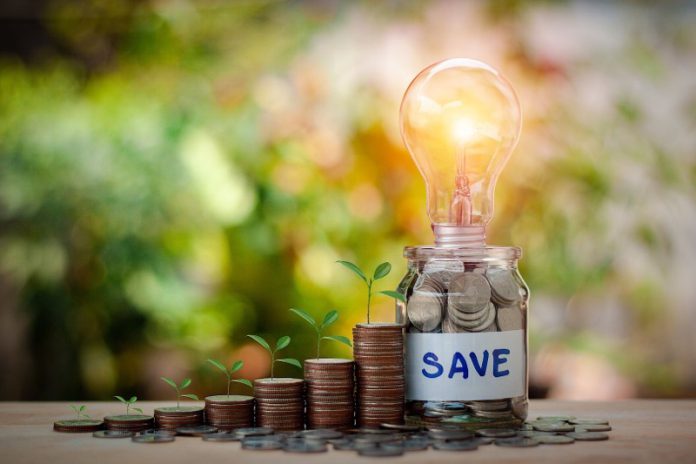 The hints and tips below will provide you with the information you require to help cut down on gas and electricity usage at home – and save on utility bills. Energy Saving Trust figures have been included to illustrate just how much you could be saving by using these tips.
1. Switch off appliances that are on standby
Rather than leave appliances on standby mode switch them off at the plug. That can save up to £30 a year, Fit smart plug sockets that can be switched on and off using a phone app to make managing them easier. Time plugs are cheaper – and also extremely effective.
2. Fit a smart thermostat
Smart thermostats warm only those rooms that you are actively using – and this can lead to considerable savings. These thermostats 'learn' about the ideal temperature of the home and how long it takes to reach that temperature – so they are able to ensure the right temperature, at the right time.
They can also be controlled remotely via a phone app – and that means you can turn them on when you are on your way home – no more returning to cold rooms. If you installed an entire system consisting of smart thermostats, thermostatic radiator valves and programmers it can save up to £75 a year.
3. Lower your thermostat setting
About half of household energy costs are related to heating and the production of hot water. If you were to turn the thermostat down a little – as little as one degree, you could save around £80 a year.
4. Purchase efficient appliances
Don't dispose of a properly working appliance, but when the time comes to replace it look for an appliance with a higher energy-efficient rating. It is well worth the investment seeing as you can achieve significant savings. For instance, a A+++ washing machine will cost about £65 less to run (over an 11-year lifespan) when compared to an A+ model. The latest models of dishwashers will typically cost around £7 per annum less to run than one of the older models. An A+++ fridge freezer combo can save a whopping £320 in energy expenses when compared to an A+ model.
5. Install an A-rated boiler
Replacing your old boiler with an A-rated condensing boiler fitted with a room thermostat, programmer and thermostatic radiator controls will save significant amounts of energy. And if you are in a detached house with a G-rated boiler you could save about £300 a year (taking into account fuel prices as at March 2019). Always opt for boiler cover to keep it running efficiently, take a look at the plans available at Corgihomeplan.co.uk.
6. Use a lower temperature when washing clothes
Lowering the washing temperature to 30 degrees as opposed to 40 degrees will help with energy costs – and if you can eliminate one wash cycle a week you'll save £5 per year.
7. Be water smart
Don't wash under a running tap – rather use a bowl. An efficient showerhead can save up to £18 per household occupant in terms of energy usage – and more if you have a water meter. Shower timers will help save around £7 per person – and all you would have to do is shave one minute off the shower time.
8. Double glazing
Investing in double-glazing is a smart move. It keeps out the cold and therefore reduces your energy bills in terms of heating – and, as a bonus keeps noise pollution to a minimum.
Semi-detached households that feature single-glazed fixtures can save around £110 by fitting A-rated double glazing.
9. Make sure your property is draught-proof
Letting the cold in causes heat loss in the home – and draughts are usually the culprit. A cold home leads to the temptation of turning up the heat – and that adds to heating bills. Use draught excluders, or one of the draught-proofing kits that are widely available. Make sure that cracks in the floor are sealed. Pay attention to gaps in skirting boards. Block up an unused chimney – and ensure that the lining of your letterbox is draught-proof. By taking these actions you can save around £35 a year.
It is worth noting that if you do not have double-glazing you can purchase plastic lining for the windows – this will ensure that heat remains in the home.
10. Roof Insulation
Roof insulation can prevent heat from escaping the home. But this should not be taken on as a DIY project – it's complex and is best left to a professional contractor. Insulating a loft can be pricey – but it is a worthwhile long-term investment when one considers that it can save around £135 per year (in a semi-detached home).
11. Keep an eye on energy usage
Always monitor your consumption levels in order to make an informed decision about what you can do to further save on energy.
A smart meter will allow you to monitor your consumption more exactly by providing real-time information. You can get more information on these meters in our guide to Smart Meters.