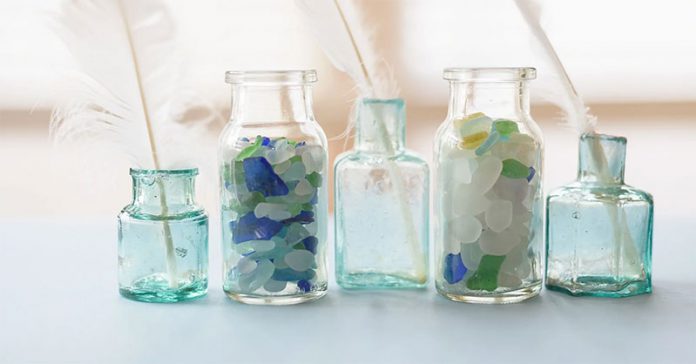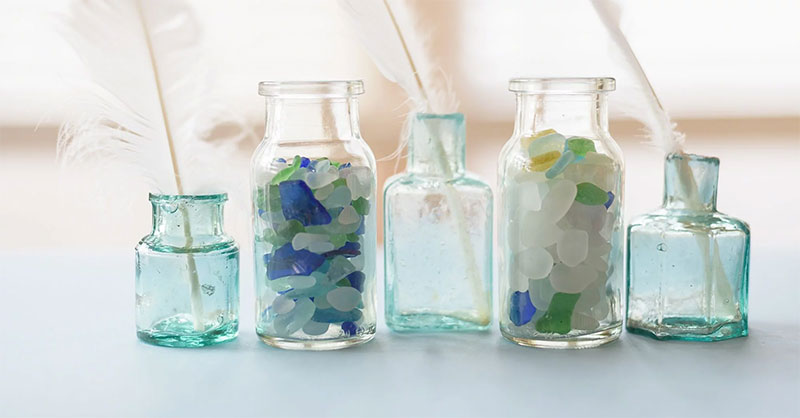 Nothing speaks chaos like a scattered tabletop littered with your beauty products and other essentials. However, maintaining order in your home is not all about having a properly arranged tabletop – the material used in making your tabletop also speaks a lot about your kind of person. Although there is a range of materials that can be used for tabletops, glass tops the list as the most versatile.
Using glass as a tabletop offers you a lot of advantages. Aside from the strength, which is derived from the tempered glass used, the beauty of glass in your home is nothing short of breathtaking. Homeowners are often skeptical about using glass in their homes because of their fragile nature – their kids could get nasty cuts and bruises. However, with tempered glass, the tough nature is insurance for the safety of your kids and your family.
Glass tabletop are available in various shapes and sizes such as square, circular, oval, etc. You see, even adding glass to your marble protects it from etching which often occurs on exposure to corrosive acids.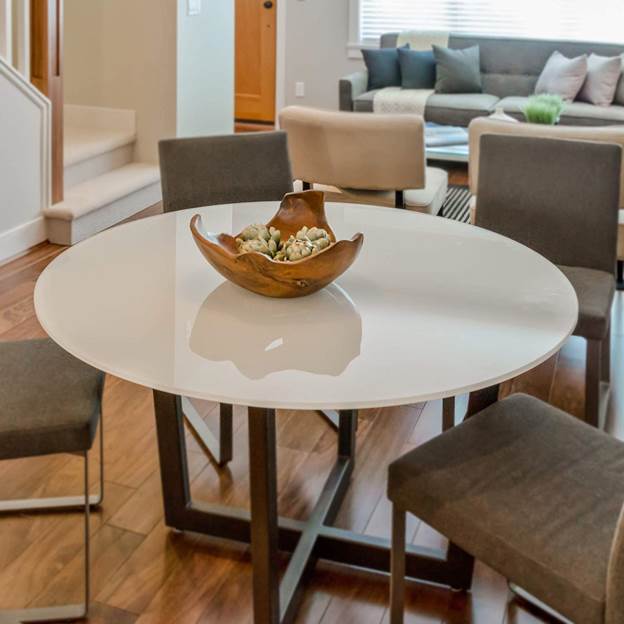 With your old furniture, adding glass would completely transform your home – creating magic. The versatility of glass allows you to infuse glass components in bits and pieces that could metamorphose into something you'll be proud of. It is no surprise that glass table tops are a favorite of homeowners looking to add some style and color to their homes. Round glass table tops are the most common type of table tops used but square or rectangular shaped glass table tops would look good too.
What makes glass ideal to choose as a tabletop?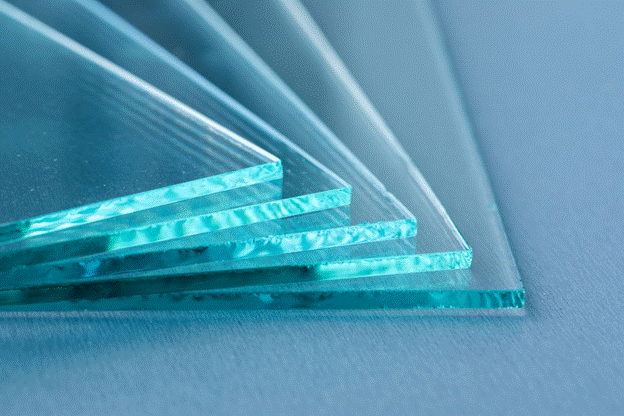 You see, using glass for your tabletop while a chic and contemporary design, gives your space life – making smaller spaces appear bigger than it is. With time, your wooden and ceramic tabletops will get old and worn out. Wood being a soft material is susceptible to dents and scratches, which could cause a lot of damage over time.
Glass is durable and easy to clean. And even when you want to replace old GLASS TABLETOPS, you can do so without replacing the whole furniture unit which could cost you a lot.
You see, glass table tops are made in such a way to avoid the edges cutting you. Fab Glass and Mirror offers you different custom edge designs (Beveled Polished Edge, Flat Polish Edge, Ogee Polished Edge, and Pencil Polished Edge) that makes the job of keeping your kids safe from cuts an easy one.
And the wonderful thing about glass is that it is easy to customize. Glass is easy to etch and carve, you can bring your design imaginations to fruition. Adding a beveled edge to your glass that is often done one-inch from the true edge of the glass gives it a decorative touch. Perhaps you prefer engraving a custom design like a flower type or oval shape design on the edge of your glass. You see, adding your custom engraving to your glass gives it an added look and style.
How to keep the glass tabletop protected while cleaning
Glass is very fragile so you'll need rubber bumpers to cushion your glass. Rubber bumpers are either stick-on, screw-on, or push-in which are available in various colors equipped to prevent your glass from sliding or falling off.
While cleaning, using the right cleaner is key to maintaining the look of your tabletop. While most cleaners have ammonia in them which helps to clean out dirt on your glass, cleaners with vinegar are also a good choice. Another effective home alternative is the use of water, alcohol, and vinegar to occasionally clean your glass. And all these are readily available at home.
Take note, however, to clean out food particles and debris from the tabletop with a dry cloth before using water and vinegar. You see, wet cloths leave streaks on the glass that can spoil the overall beauty of your glass. After all, it should be sparkling when you're done cleaning. So consider using a lint-free or microfiber cloth for a streak-free sparkling tabletop – the ultimate desire.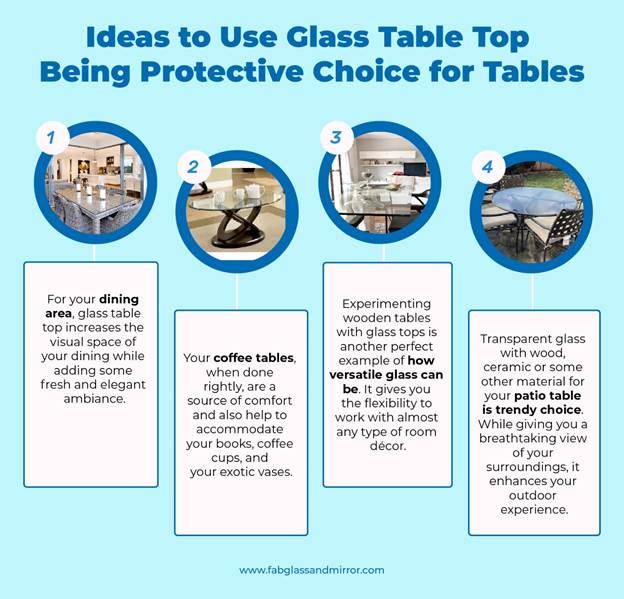 Ideas to use glass being protective table top choice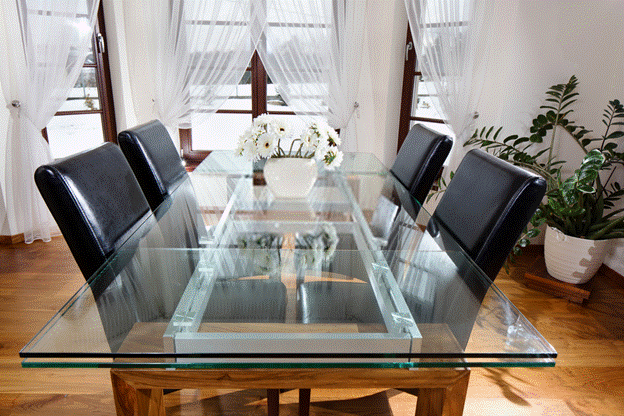 For your dining area, a GLASS TABLETOP increases the visual space of your dining while adding some fresh and chic ambiance. Modern dining and coffee table sets make use of decorative glass patterns great for adding more light and creating an airy home setting. And they are perfect for almost any interior design style and color combinations. for smaller dining spaces, round glass dining table sets would be ideal since they occupy less space and at the same time, add color.
Your coffee tables, when done rightly, are a source of comfort and also help to accommodate your books, coffee cups, and your exotic vases. Additionally, glass top coffee tables are a fashion statement that also emphasizes your higher fashion taste among your friends. I mean, who wouldn't love to feel good and be respected by their friends? No one. And not someone like you that understands style and is classy.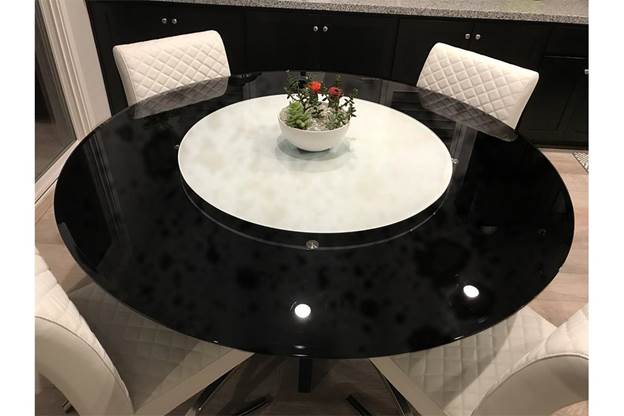 Glass gives you so many opportunities, you can tweak until you find what works for you. Experimenting with wooden tables with glass tops is another perfect example of how versatile glass can be. It gives you the flexibility to work with almost any type of room décor if the stand blends perfectly. While the chairs could be wooden with metal frames to create the perfect masterpiece.
Patio tables too are not left out in your quest to make a fashion statement. And fusing glass with wood, ceramic or some other material for your patio table is a great way to do this. While giving you a breathtaking view of your surroundings. You'd love it.
At Fab Glass and Mirror, you can have your pick of glass tables (Dining Table Tops, Furniture Base Top, Coffee Table Tops, With Metal Frames, and With Wooden Tables) all custom made to suit your unique style.