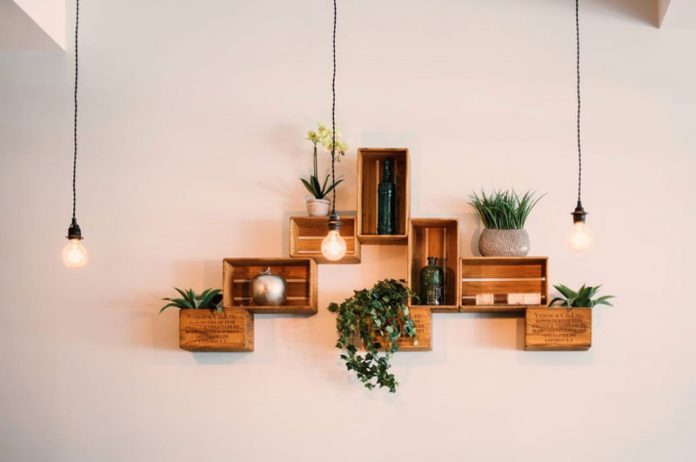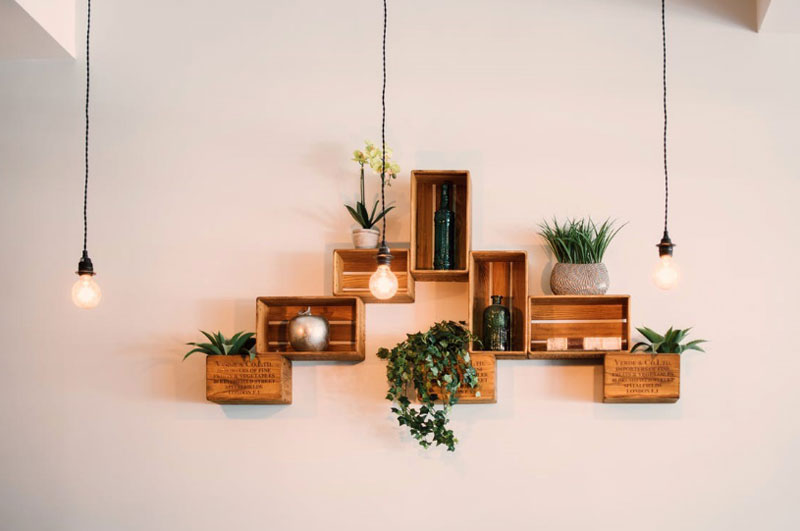 For creating a beautiful, well lit, and functional space, lights are of utmost importance. Having the proper lights is very important in promoting productivity and comfortability as well as keeping a room brightly lit. Lights are also important in defining the overall aesthetic of a room, be it your living room or your dining room. The proper type of lighting in a room helps in manipulating the overall feel of a room and how we perceive textures and colors in a certain space. There is a numerous amount of lighting options available in the market ranging from custom lights to big beautiful chandeliers. Lights also have many different types of fixture designs as well. Fixtures crafted in wood, bamboo, metal, marble, and many more design choices are also available to buy. When it comes to choosing the right lights for your house, there are many factors to consider, such as what is the size of the room or what type of bulbs you prefer in the light fixture. You should factor in your mind that there should be minimal fixtures while maximizing their functionality at the same time. Today we are going to share with you 10 things that you should consider before you even think of purchasing new lights for your house.
Know The Basics
Before considering what type of light you want to purchase, it is a good idea to have a little know-how about the types of lights currently being offered on the market, what bulbs they come with and where you are going to place them in a certain room. Do some research on the net beforehand, as this is a good place to start.
Know About Types of Lights
Listed below are some of the types of lights you can choose from:
Scones are mounted directly to a wall and can be directly plugged into an electrical source or hardwired through a wall.
Flush mounts according to the name are directly mounted to a ceiling to avoid taking up a lot of space.
Pendant lights are suspended from the ceiling with a cord or a rod and can be used above a kitchen table.
Chandeliers are like pendant lights but are usually larger. They should be hung up in big rooms.
Table lamps are usually put in the bedroom or a reading room and are small in size.
There is an option available for every type of room when it comes to the type of lights present in the market.
Decide A Theme
Whether a classic, contemporary, or transitional, it is important to decide what type of theme you want to go for in a certain room before you even think about buying a light. Matching up your lights with the décor should be factored in when choosing to buy new lights for your home. Complementing your décor with the right type of lights will not only make your home feel welcoming but also spice up the entire area.
Size Of The Room
Whatever type of lights you may choose, it is important to know about the size of the room you want to install them in. they must be proportional to the space you want to put them in. Ask your dealer or designer to draw up an image to help you visualize the proportionality of the lights with the room. Vonn lighting has all the different sizes and types that you would need, check them out for more details!
Consider flexibility
You should consider getting a dimmer installed along with your new lights so you can control the overall feel and character of a room. No matter what the size of the room, it is a great addition along with your lights. A dimmer gives you flexibility by allowing you to control the intensity of light according to the time of the day. Adding a dimmer will also help you save energy as well. It is also a very inexpensive thing to add to your lights and helps you adjust the adjust mood of a room according to any time.
Buy Locally
Consider purchasing lights from a seller that is available in your locality. This way you will have peace of mind that you will have somebody to call to, whenever any kind of malfunctions with your lighting. Purchasing from a local seller also ensures that you have the assurance of a warranty.
Types Of Bulb
An Incandescent bulb provides warm light, is typical in interiors, and is super energy-efficient. It is best for floors lamps, table lamps, and chandeliers. A halogen bulb lasts longer than an incandescent bulb but consumes a lot of energy. It also provides warm light. A fluorescent bulb is energy efficient but is not quite as good in rendering colors when compared to incandescent and halogen bulbs. It usually takes some time to light up and get bright and is usually used for mood lighting. LEDs are expensive, but they last longer when compared with the types mentioned above. They are energy efficient and provide proper color rendering when compared to other types of bulbs. Nowadays, the light industry is adopting LEDs because they are cheaper to manufacture and easy to mass-produce.
Scale Of Fixtures
If the size of the room is larger, you should use larger fixtures. You should consider filling up space in a large room with a high ceiling by installing wider fixtures. Use the diagonal of the room and convert it into inches to find the size of the room and install fixtures accordingly.
Ceiling Height
A high ceiling requires a narrower beam and high-intensity lights. Consider looking for a dome light with a wider throw of light to cover every inch of the area. You can also look at recessed ceiling lights to maintain the look of the ceiling without it being obtrusive.
Light Positioning
You should also factor in how you would position a light fixture in a certain room. You should install fixtures and place them in such a manner that the whole room gets illuminated. If you are installing bar light, you should look at getting moveable fixtures to adjust where the light falls on your bar.
The Final Words
Having the proper type of lighting in a house is crucial in defining its feel and ambiance. Having the right type of lighting will help set a great mood in a room and allow people to stay comfortable and relaxed. Today we have shared with you some things that you should take into consideration before you decide to buy lights for your house.