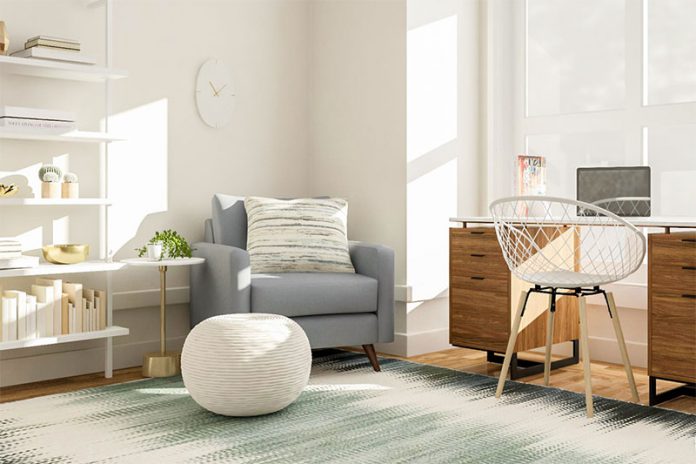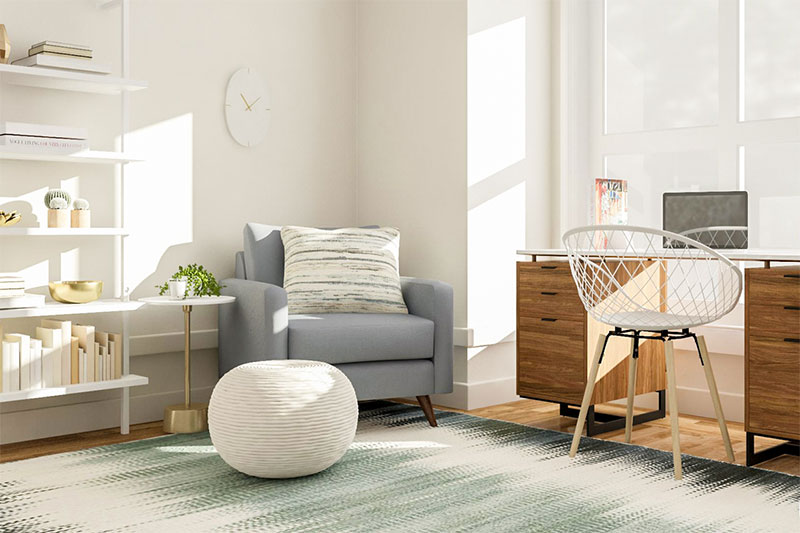 While many consider working from home a great way to escape the everyday traffic and to develop a better work-life balance, the kind of work arrangement also brings difficulties to some. Nicholas Bloom, a senior fellow at the Stanford Institute for Economic Policy Research (SIEPR), raised concerns about performing office tasks alongside kids and in unsuitable spaces, warning that it could create productivity disasters for firms or companies.
However, these work-from-home issues can be solved by bringing the office vibe into your home. Setting up a spare room in your house as dedicated office space will help you focus and work productively. Check out these top home office ideas that will make you sit down and finish your to-do list:
Go minimalist
In a 2011 survey, almost half of the total number of workers surveyed said that disorganization and clutter resulted in lost time and missed deadlines. Instead of going over the top with furniture and decor, why not be a minimalist? The minimalist design means more space, easy keeping of resources, and cheaper cost. It is a style choice that will allow you to move around freely, focus on your work with less distraction, and save money.
Color the walls
Whatever is your desired changes in a room, whether to make the space look bigger or the ceiling higher or to set a specific mood, these are all achievable with paint. You can paint a space all white to make it feel bright and airy, ideal for a productive office environment. Other wall paint colors that lead to more productivity include blue for repetitive industries, yellow for creative industries, and red for industries that require physical work.
Prioritize task lighting
Task lighting is an essential element of a study or work area as it allows you to get the maximum benefit from a visual aid. For employees who have to spend the entire shift working in front of a computer, installing task lighting in your work station can help prevent eye strain and mental fatigue.
The different approaches to task lighting include fixing a light source in a place like a lamp fixed to a desk, hanging a light source directly over a workplace, and installing a freely adjustable light that can be directed at a space at work. Consult the pros to learn more about the proper positioning of lighting fixtures in your home office.
Skip the desk
If you are going to fit a home office into a small apartment space, you'll have to work on your furniture choices. Skipping the desk will help you save floor space and reduce clutter. Opt for a streamlined work table instead, so you can move freely and even do stretch exercises right at your station. Nowadays, most office files are stored digitally, so letting go of desk drawers should not be a problem.
Invest in a comfortable chair
With longer hours spent at work every day, a comfortable office chair will surely make a wise investment. Office chairs do not only serve for aesthetic purposes but could also significantly impact your health. Sitting for too long on an unsupportive chair can lead to serious muscle pain and back conditions that could dampen productivity in the long run. Experts recommend using ergonomic chairs for office use as they are designed especially for support, helping fix posture, realign the spine, and reduce other work-related injuries.
Bring the plants inside
Bringing in the green babies to your home office will surely brighten and freshen your every shift. The work-from-home order has caused many employees to experience extreme stress and fatigue, which can be fought by growing indoor plants. Aside from filtering harmful toxins and pollutants and giving you fresher indoor air to breathe, plants are also known to boost mood, concentration, creativity, and productivity. Among the ideal indoor plants for your office are snake plant, African violet, English ivy, zz plant, philodendron, aloe, tillandsia, lucky bamboo, and rex begonia.
Put up a schedule board
If you are worried about failing to meet deadlines or getting lost in your tasks with a lack of office pressure, you can teach yourself responsibility by setting up a schedule board in your home office. You can create your own board, buy a ready-made product, or get one customized one to fit with your specific home office needs and demands.
Use open shelving
Compared to closed cabinets, using open shelving will allow you easy access to your frequently used office resources. You can use open shelving to store your work guide books and small office appliances. Open shelving storage also makes your office space easy to clean and organize. There is a wide array of furniture designs, sizes, and colors that you can choose from the online market today.
Set up near a window
Setting up your home office near a window will let you take advantage of natural light. This way you do not have to turn on the table lamp to illuminate your workspace during the day, thus, helping you save on your monthly energy bills. There are no strict rules when it comes to positioning your work table. It largely depends on your work style. For many, facing a window and looking over a beautiful view of nature helps them focus and work productively.
Create a comfortable home office space by upgrading your HVAC system
Discomfort is one of the most common distractions employees face, especially when working from home. Aside from decor failures that limit space or paint colors that bring bad pressure, poor heating, ventilation, and air conditioning in a home is also a significant factor that contributes towards project failure.
To be able to work comfortably from home through the cold and hot months, consider upgrading your old HVAC system. HVAC upgrades do not necessarily entail expensive costs. Working with a licensed and skilled team will let you experience long-lasting quality HVAC service at an amazing price point. So, what are you waiting for? Make a call today to schedule a service appointment with the trustworthy HVAC professionals in town.