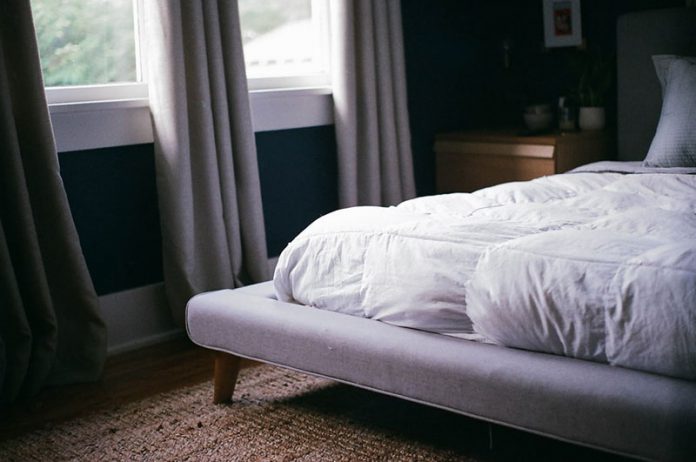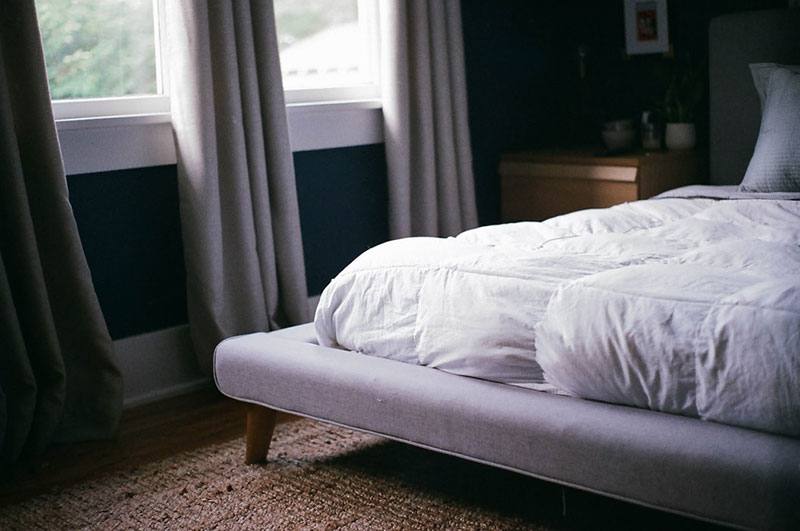 Mattresses are not a cheap purchase to make but with nearly a third of the UK population suffering from insomnia, it is arguably the most worthy investment to make. Sleep is the most important aspect of our daily routines. We've all felt the wrath of a bad nights sleep, waking up achy, stiff and grumpy. To avoid this altogether and be able to depend on having a good nights sleep, it's critical to find a mattress that works for you and your sleeping habits.
Where once mattress shopping involved visiting a shop in person with a large sum of money to spend, you can now research and browse mattresses online from the comfort of your own home.
There are several main types of mattresses to choose from and factors to consider before making a decision.
Different types of mattresses:
Open spring
Open spring mattresses are usually the most affordable option and, while they used to be widely used, have now been overtaken by new and innovative mattress types. In a nutshell, the more coils an open spring mattress has, the more comfort and support it should offer you, though open spring mattresses are now mostly recommended for guest bedrooms rather than everyday use.
Pocket spring
Pocket spring mattresses are essentially the newer and more popular version of the traditional open spring structure. Rather than the springs being coiled, each spring is individual to support and form to your unique body shape and sleeping position.
The structure of the pocketed springs means that a pocket spring mattress can respond to a wider variety of bodyweights, positions and more making it a longer-lasting and more comfortable mattress overall.
Memory foam
You will have heard of the ever more popular memory foam mattresses. Originally, these were designed to mould to the certain shape of your body to provide the necessary support in certain areas and keep your spine aligned. What's more, memory foam is ideal for those with allergies due to the synthetic materials and anti-microbial properties.
Keep in mind that if you're a light sleeper or are known to toss and turn, a memory foam mattress may not be suited to you due to the foam taking effect by moulding to a certain sleeping position over time.
Mattress-in-a-box
Next up we have the newer but equally famous bed-in-a-box options, which have taken off in recent years and are now the top choice with millions of households across the UK. Simba's 'mattress-in-a-box' uses new and innovative mattress technology to provide universal comfort. The tension and structure aim to suit a wide variety of sleepers with up to seven layers of comfort including the Simba Sleep patented titanium Aerocoil springs.
These innovative mattresses are ideal for sleepers who aren't sure which type of mattress will suit them or couples who have different requirements, with the mattress naturally able to suit a variety of bodyweights and positions.
Main factors to consider:
There are several key factors to consider when deciding which type of mattress to invest in…
The right mattress should keep your spine aligned when you're asleep by providing the right tension to support your body shape and weight. Having a neutral spine during the night will determine whether you have a quality nights sleep and whether you wake up with any aches and pains. Side sleepers, for example, will need a softer tension to allow your shoulders and hips to sink into the mattress, whereas back sleepers will need a slightly firmer mattress that can support the lower back.
Take into account yours and your sleeping partners bodyweight when mattress shopping. Soft mattresses are usually advised for people weighing up to eight stone, medium for eight to sixteen stone and a firm mattress is best for those over sixteen stone in weight.
Last but not least, keep your budget in mind. You may find it tempting to invest in a mattress that costs a bomb and appears luxurious, but this may not actually be the best option for you. Do your research before spending on a mattress as a higher price doesn't always equal a better mattress.
Nowadays, there are plenty of payment options for you to benefit from that makes buying a new mattress far more affordable and accessible. Simba's hybrid and hybrid pro options are both available for monthly payments, where you can pay for your new mattress gradually without having to part with a huge sum of money in one go. Check out Simba's reviews for yourself to learn more about the payment options and the sheer quality of their 'mattress-in-a-box'.