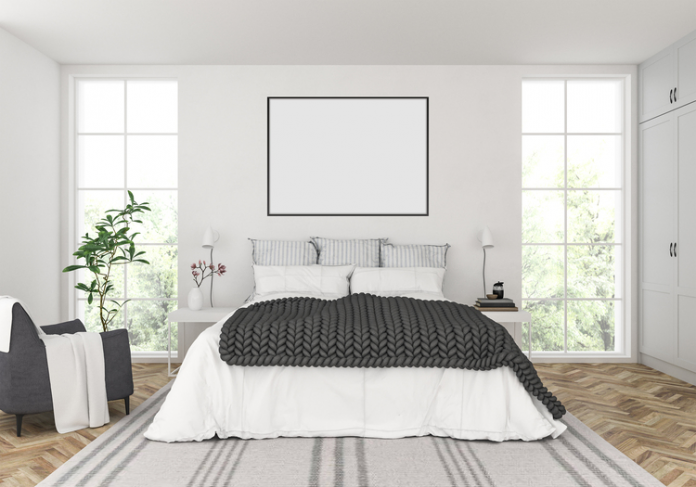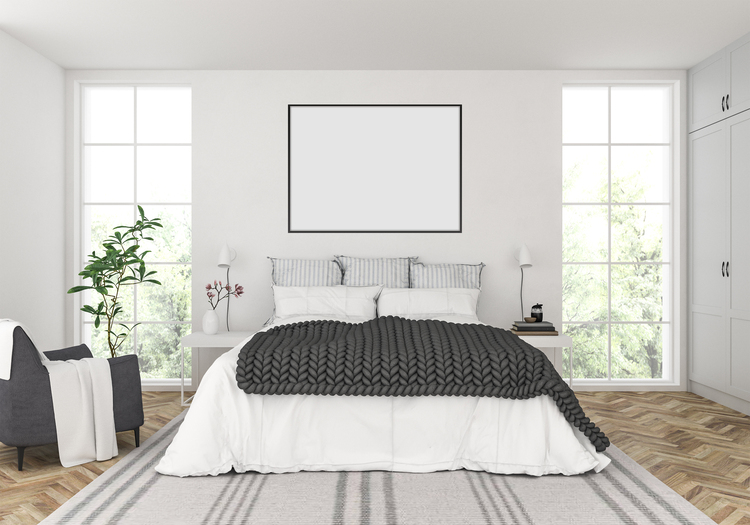 These days, it seems everyone has a lot of time on their hands to make improvements — big or small — at home. Whether it's a fast and simple living room project or a high-scale kitchen renovation, a single home's room for enhancements never seem to run out of possibilities.
But for most people, these tweaks are almost always concentrated on the bedroom. Since it's considered as the most personal space in any home, a lot of homeowners make the time and effort to create makeover projects that will enhance their sleeping or lounging experience.
So whether you're looking to add in a few centerpieces or change the color tones of your bedroom, here are 10 modern ways that you can consider when revamping your personal quarters.
1. Switch up the lighting for a warmer and cleaner look
Sometimes, all it takes is a quick and easy look at your lightbulb to know if it does your bedroom more harm than good. A lot of times people make the mistake of choosing the wrong lighting fixture to illuminate their room. The result? A poorly lit bedroom that looks shabby and in some cases, grimy.
So if you think this is the case for your bedroom, simply get a lighting fixture that would work best for your room's interior colors, furniture and even appliances. From smart light bulbs to classic incandescent fixtures, the choice is entirely yours!
2. Consider a minimalist bedroom setting for a breath of fresh air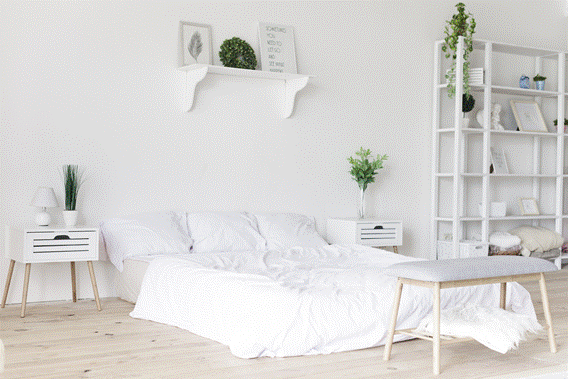 If you're tired of your rustic or extra industrial-themed bedroom, then try switching it up for some classic touch of minimalism. Trade in the bright and loud furniture pieces for plain and understated touches of white and other earth tones such as green, brown and beige.
Start by replacing your bedsheets with plain colors and organize it in a way that doesn't take too much space. Minimize the use of nearby accent pieces such as the bedside table and bookshelves. And lastly, add one or two indoor plants in your bedroom for a nice shade of green — because every minimalism-inspired room always has to have one of them!
3. Throw in a signature accent piece to elevate your room's look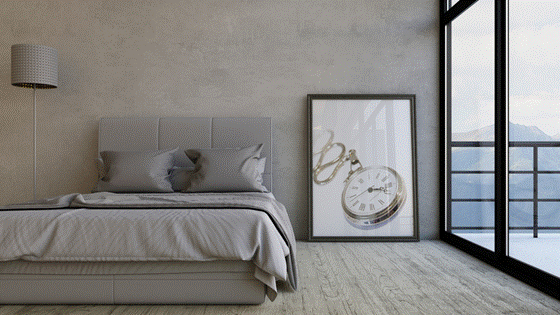 Another way to make a revamping statement without the effort is by adding in a piece of accessory or furniture in the bedroom. This can be a large painting by the bed or a premium leather sofa on the other opposite side of the room.
The idea here is to just add one or two pieces that can elevate the entire look and feel of the space. Gone are the days of changing everything just to call it a "revamp." In the modern era, any little touch can already count as a great addition to any personal space. You just have to get extra creative and thrifty about it!
4. Spice things up with color mixing and blocking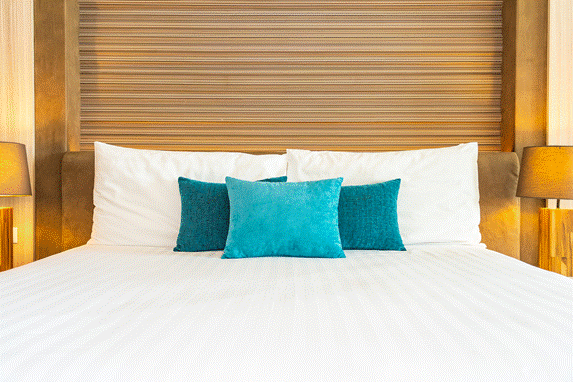 What if we told you that bedroom revamping can be as simple and modern as changing your pillowcase? That's right. If you've been using monotonous colors all these years for your bedroom, it may also be the reason why you're having this itch to do some redecoration.
Well before even that happens, try to liven things up first by switching your furniture colors and even patterns. This can be a great way to make a quick design change and notice a striking difference in your personal space. So if you're feeling down and blue about your room, we suggest doing this revamping idea right away!
5. Add a standing mirror as an accent piece in your bedroom
Aside from helping you spot your reflection any time of the day, mirrors are also a great decoration piece and a budget-friendly way to add some personality to your bedroom.
They can make your room look bigger by reflecting light, especially when they're leaned up against the wall or propped up anywhere in an open space. Additionally, they can also make a room look and feel more spacious. If those aren't enough to convince you, they also look good in any photos!
So if you've been meaning to revamp your room lately, try adding a full-body mirror by your bed or the window.
6. Try playing with two main color motifs or shades
If you want to make a dramatic change but are still on the fence about going all the way, then you can consider a two-tone painting project.
By picking two shades of visually pleasant colors, you can have your entire room painted for a cleaner and aesthetically pleasing look. The usual color combinations include blue and teal, green and olive, and white and beige.
However, if you want to do an extensive renovation project or a full-scale repainting, then it's best to call a professional renovation company. Whether they're builders in Singapore or any country you're based in, they can do the job without any hitch.
7. Organize your accessories and minimize the clutter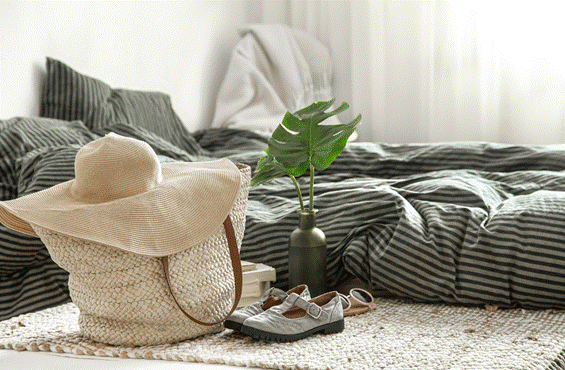 If you want a cleaner-looking bedroom, then you need to declutter more than a revamp. Simply organize your bedside accessories and try to minimize as much clutter as possible to give your room a neater appearance.
8. Rearrange your furniture and switch things up
A revamp can also mean that you only need to switch the arrangement of your furniture or appliances. You don't even need to buy new accent pieces or call in a renovation team to make this happen. With the right amount of time and effort, this is a trick that you can do by yourself. Afterwards, we assure you that everything will feel good as new once again!
9. Dress up your dresser
A well-dressed dresser says a lot about the person and the bedroom. That's why you should make the effort to organize it at all times and pepper it with nice accent pieces. This will give it an elegant and classy appearance that can make you feel good every time you use it.
10. Add a personal nook or reading space in the room
One way to give your bedroom a brand new appearance is by installing a personal nook or space that's entirely yours. This could be a reading nook filled with books, a mini entertainment pad for binge-watching your favorite shows, or simply a cozy space where you can chill and unwind.