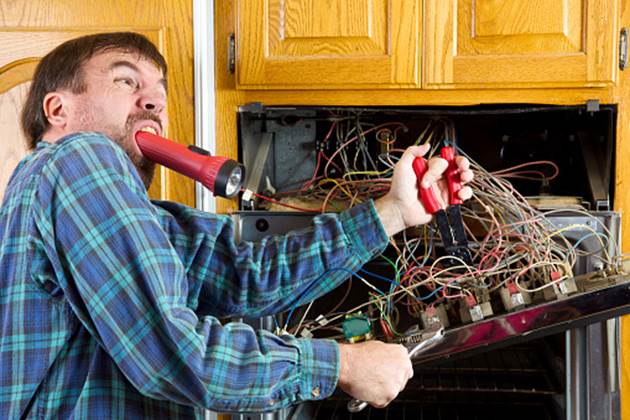 Most homeowners in Adelaide, wanting not to waste money, do some DIY projects in their properties. That can be useful, especially if you are handy with the tools and have experience in home repairs. But what you should stay away from is power installations and anything that has a direct electrical connection. Unless you are an electrician by vocation.
With the help of the World Wide Web, you can do almost any DIY project you imagined. If you are willing to tackle electrical repairs, you can do some minor fixes. You can replace a bulb or fuse, install a smoke detector, or rewire some small appliance, but what about the major issues? All other failures should be left to certified professionals from Luno.com.au.
At the link below, see why it's essential to turn off the power before any electrical repair:
https://www.thespruce.com/safely-turn-off-power-at-electrical-panel-1824677
Vast Knowledge
It takes years of schooling to become an electrician in Adelaide. During this time, these tradies get knowledge of electronics and skills through practice. Also, they train to work cautiously and use safety equipment while working with electricity. No DIY tutorial can compare to that.
Over the years, electricians face a variety of situations and specific problems. It helps them gain a routine in diagnosing a fault and finding a solution to it. Years of learning and practice allow them to navigate through home electrical layout and appliance wirings. Even the keenest DIY-er cannot learn that by watching YouTube videos.
On the power grid, things are often not what they seem at first. The failure may be quite apparent, or it can be a sign of a much bigger problem. If you have a superficial knowledge of electronics, common sense will not let you guess what the problem is. You will call an electrician and leave this job to the experts' hands.
In the case of obsolete installations, the risk of an accident is even higher. Experienced and reputable electricians are equally good with both old and new technology. They are improving their knowledge and skills and investing in modern tools.
No Damage Concern
By hiring a licensed electrician (check here how to find one), you are not only protecting yourself but also your property. Even the smallest mistake you make while trying to reconnect wires or repair a damaged cable can lead to a fire. That can destroy everything you have in a second. Improper handling of electrical wirings can cause significant material damage.
Damage may not only occur to property, but your shoddy work with electricity can worsen an existing fault. Only one wrong wire can turn off the electricity to the whole building. A clumsily connected cable can lead to a short circuit and explosion. The quick reaction of the electrician shortens the power supply downtime and drops any risk of improper handling.
If you decide to call an electrician after a failed DIY electrical repair, keep in mind that you will pay more than if you do that in the beginning. You might think that DIY skills would save you some money. Instead, shoddy or insufficient electrical repair actually does a lot more damage.
No Risk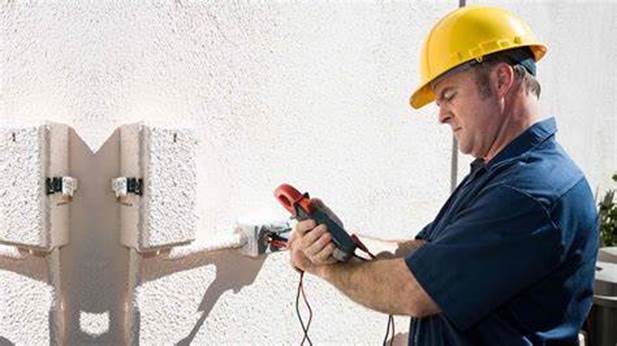 Working with electricity is always a risk. Accidents happen to even the most skilled electricians, but much less frequently than DIY-ers. Apart from the fact that you do not have all the skills needed to work with electricity, you probably don't have the appropriate equipment and knowledge of safety procedures. By doing any electrical repairs by yourself, you are endangering yourself, your family, and your property. Electricians also must follow safety and building codes, which you are not familiar with.
Professionals always give guarantees for their work, even if it is a minor intervention. The license they have forces them to do so. That document is of great importance to ensure your safety, but also to prevent new breakdowns and costs. Once the electrician gives you a written warranty, you can recall them anytime during the warranty period. They will fix any failure like the one they resolved.
Also, another obligation that license holders must fulfil is a mandatory insurance in case of injuries at the workplace. Working with electricity is one of the high-risk professions. Lack of insurance is a sign of irresponsibility, but also a red alarm that you do not hire such tradesmen.
If you or someone else had an accident while doing electrical repairs, you will be liable for the damage. The homeowner insurance policy usually covers this. But if you do not have insurance, you'll pay everything out of your pocket.
Saving Time
Imagine the situation – you went to your beach house on vacation, and a power outage occurred. That can really ruin your mood. Your first thought is to detect and fix the fault yourself. Do you want to spend your holiday that way?
Like most people, you'd probably answer no to the previous question. So, it's clear why you should call an experienced electrician in such a situation. While you might struggle to find the fault and the required tools, electricians have it all. Thanks to vast knowledge, they can detect the problem quickly.
With professional tools and safety gear, electricians will solve any fault on the electrical network much faster than you. They will also take care of safety and compliance with the law. After the repair, which will take a maximum of several hours, you can continue to enjoy your vacation.
Even if it's a complex fault, any licensed electrician in Adelaide will fix it as soon as possible. Blackout can cause a lot of stress because the life of a modern man without electricity is practically impossible. But skilled tradesmen can handle both a failure and anxious homeowners.
Improper work with electricity can put you in real danger. It is logical that DIY repairs first come to mind when a failure on the power grid happens at the wrong time. But when you think of all the pros and cons of self-repair, you realize that hiring a professional is the smartest move.