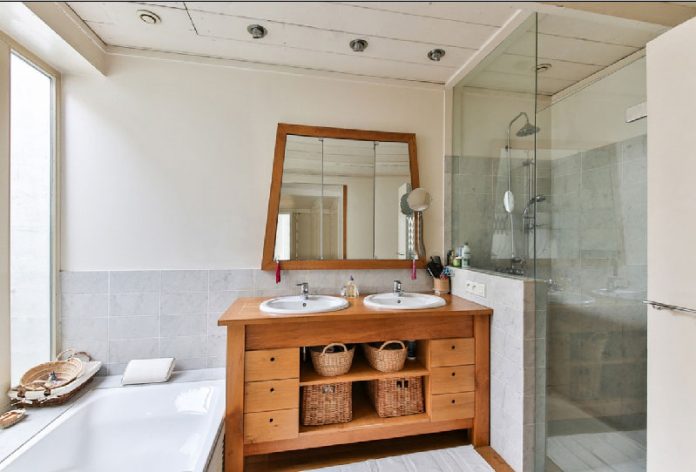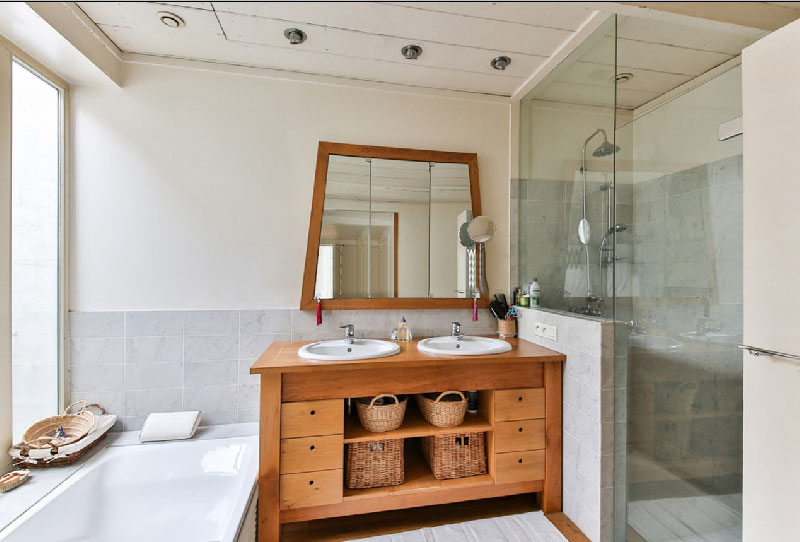 An average remodel bathroom cost can be expensive but up to 98% of any investment is usually recouped whenever the property is sold. A cramped bathroom can be easily remodelled to include a full complement of stylish amenities. Exciting designs using clever ideas and attractive space-saving products will make the most of any small space.
1. Creating an Illusion of Space
Before remodelling a small bathroom consider the effect of colour when choosing fixtures and bathroom decoration. Dark colours and intricate, multi-coloured patterns generally make a room appear smaller while unobtrusive, pale tones create a feeling of space. Choose basins and baths in white or a pastel colour. For maximum impact the bathroom interior should be of a similar shade. Add a touch of colour with a darker floor and bright accessories.
2. Ceramic Tiles
Increase the feeling of space with ceramic tiling that has a shiny, reflective surface. Resist the temptation to include numerous colours as a plain tiled area that blends into the general bathroom decoration creates a streamlined appearance. Opt instead for textured surfaces to add extra interest.
3. Combination Fixtures and Fittings
There is an extensive range of combined, space-saving bathroom fittings. A combination vanity unit will offer useful storage complete with a compact toilet and basin fitted amongst the cupboards. A bath and shower unit is a popular choice for a small space.
4. Shower Doors and Panels
A fixed shower screen takes up less space than a curtain and has a much neater appearance. Most small bathrooms have difficulty accommodating hinged shower doors that open outwards but an ideal choice is a sliding door.
5. Corner Fittings
Small bathrooms need to utilise every square inch of space so opt for fixtures that can be fitted into the corners. A corner bath is usually generous in size but has a much shorter length. Being placed at an angle across the corner of the bathroom frees up valuable floor space. Compact toilets and shower cubicles that fit neatly into the corner are also available.
6. Wall-Mounted Units
Compact wall-mounted toilets and basins are ideal for adding to the illusion of space in cramped bathrooms or cloakrooms. Even taps and flush mechanisms for toilets can be discreetly fitted into the wall.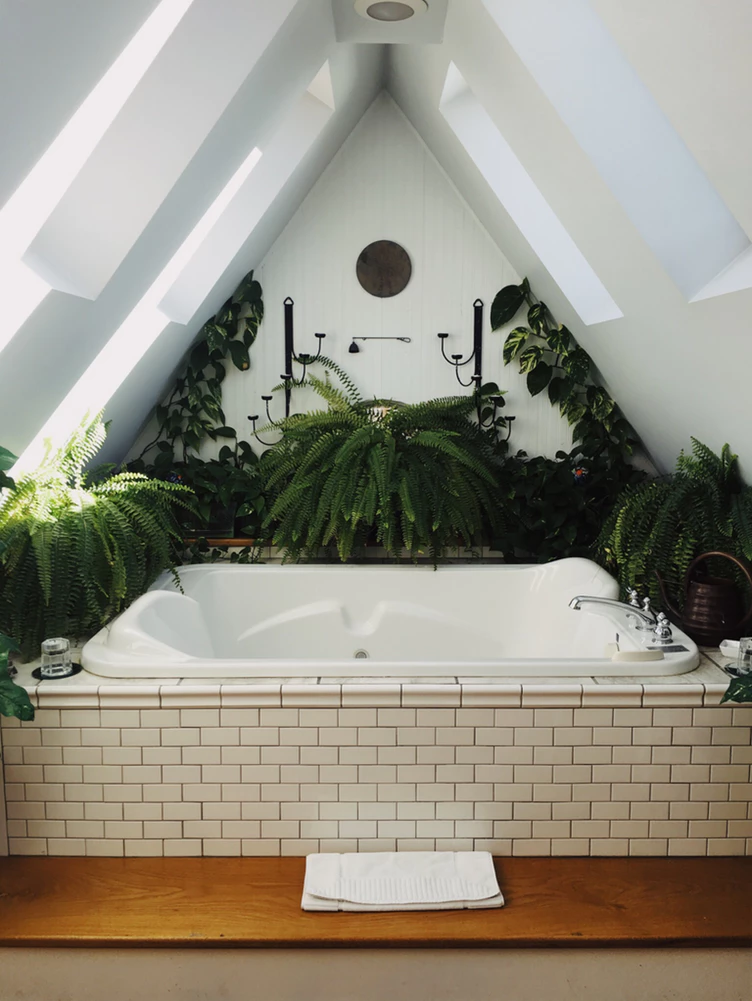 7. Smooth Handles and Edges
A small bathroom needs as much usable space as possible to avoid everyone picking up bruises when colliding with the fittings. Even cupboard handles can be a hindrance so choose storage units with neat, recessed handles and always opt for bathroom fixtures with smooth, rounded edges.
8. Compact Storage
Slim bathroom cupboards that fit to the wall or beneath wall-mounted basins are ideal for tidying away toiletries. Save extra space by choosing sliding doors that have a mirrored surface.
9. Glass Shelving
Help light to filter throughout the bathroom by using floating glass shelves. They can be customised to fit any available wall space.
10. Corner Storage Baskets
A perfect solution for storing a multitude of shampoos and soaps is an open basket design that holds items neatly in place. Usually made of bright, shiny chrome to reflect the light, this design is strong, durable and stylish. Basket shelving is available in a range of styles and sizes but use the triangular basket to fit neatly into the corner to save space. Use more than one triangular basket to create tiered shelving.
11. Lighting
Use multiple small spot lights in strategic positions instead of one central light. They will add subtle illumination to all areas of the bathroom, avoiding the impression of cramped, shadowy recesses.
12. Ladder Design Towel Rails
Towel rails that fit neatly onto the wall are convenient to use without cluttering a small space. They are available in a range of stylish designs but straight rails usually take up less space than curved designs that protrude outwards. For a hint of luxury on cool evenings look out for a heated version.