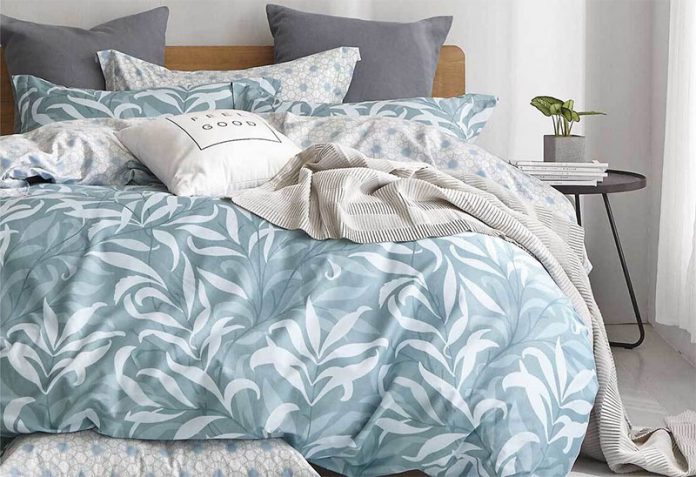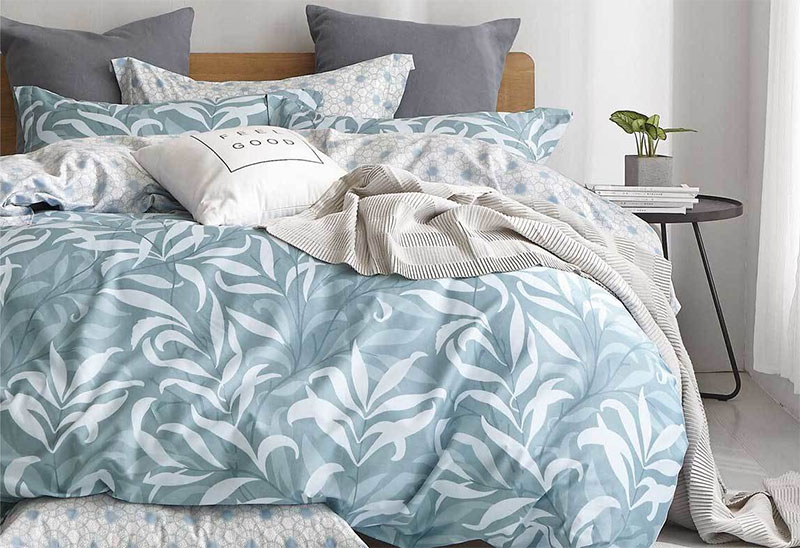 Choosing the right quilt cover sets for your bedroom can be tricky. Without the right knowledge, you may end up with quilt covers which are too hot, too itchy, or too big, making it harder and uncomfortable for you and your loved ones to sleep at night. Apart from the comfortability aspect, the right quilt covers set can also boost the appearance of your bedroom, allowing you to feel more at peace in the bedroom after a long tiring day.
From small to Double Size Quilt Cover Sets, you can find a variety of quilt covers on the market. Here are five crucial things to consider before buying a quilt cover.
Tip 1: Purchase quilt covers from the right place
Many department stores sell quilt cover sets, so customers will not have much trouble looking for them. However, the best places to buy quilt cover sets are those that specialise in selling them, be it local or online. Be sure to buy from companies that have a good reputation in the industry. Customers should do their homework before going to any quilt covers store to help them steer clear of buying from companies with bad customer satisfaction and low-quality products.
Tip 2: Pick the right size
Before buying a quilt cover set, customers should measure or take note of their quilt size to avoid ending up with a too large or too small quilt cover set, which would make the overall bed appearance look inept. Quilt cover sets come in various size ranges, including super king, king, queen, single and Double Size Quilt Cover Sets. Choose quilt covers that correspond with the bed size for the best results.
Tip 3: Consider the materials 
Quilt covers are made of all kinds of materials, such as flannel, cotton and cotton blends, expensive silk and synthetic materials. Prices of the quilt cover sets vary according to their materials. Customers should choose the quilt covers' materials based on their personal preference and needs.
Generally, a quilt cover made of cotton is considered the best. Customers with pets that sleep on the bed should stay away from quilt cover sets made of delicate fabrics like satin or silk and instead, opt for vintage quilt cover sets. On the other hand, customers who have sensitive skin should avoid quilt covers made of microfibre and choose those with breathable natural fibre, such as cotton or bamboo.
Tip 4: Consider the design and colours
Customers should choose a quilt cover pattern that matches their bedroom's decor, including the cushions and furnishings. Some quilt covers come with animal and floral print patterns to brighten up or soften up the bedroom.
Customers who love a simple design and do not want their bed to look too busy can also opt for a cover set with a solid colour. Quilt cover sets' colours have the power to change the feel and look of a bedroom. For instance, all-white quilt cover sets are perfect for those who want to make their bedroom look as airy and bright as possible. On the other hand, quilt cover sets with some purple would be great for those who wish to add in some colour to their space. The key to choosing the right colour for quilt cover sets is to pick those that fit nicely with the bedroom's colour.
Tip 5: Factor in their ease-of cleaning
Many customers are too focused on picking the right quilt cover set and forget the cleaning and maintenance the quilt cover sets may require, which is a huge mistake. Customers should choose quilt cover sets which are easy to clean and maintain over time.
Conclusion
Choosing the right quilt cover sets can be quite daunting without the right knowledge. When choosing a quilt cover set, be sure to factor in its size, material, design, colours and ease-of-cleaning.