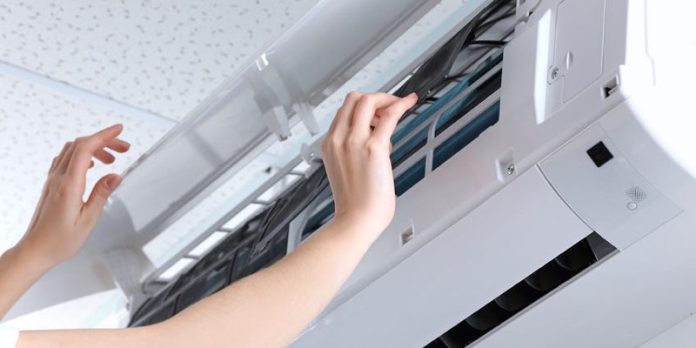 The cost of hiring a professional to fix your air conditioner can sometimes run high. However, there are instances when a pricey repair is necessary. So if you live in Houston, you may try troubleshooting your system by yourself before looking up an AC repair Houston professional. Oftentimes, the difficulty you're having may be fixed with a few simple steps.
You can repair your air conditioner, whether it's not working at all or just pumping out slightly cooler air, with these simple DIY steps:
1. Start with Your Circuit Breaker
Your breaker may have tripped if your air conditioner won't turn on at all. The air conditioner won't work if you have a lot of appliances, lights, and other items on the same circuit breaker.
Check and unplug some of the non-essential appliances sharing the circuit breaker with the AC unit.
2. Check the Unit's Thermostat
Another aspect of the system might cost you money and bring you a lot of worries. If the device is powered by batteries, all that is required are fresh ones. Ensure that the thermostat is set to a lower temperature than the one in the room.
Don't forget to double-check that the equipment is not in standby mode or configured to only blow air via the fan only. The default configuration may be accidentally altered.
3. Replace the Filter
Replacing your filter on a regular basis will save you money on air conditioner repairs. Many problems might arise if your filter is blocked and dirty. It's possible that the system's cooling effectiveness suffers because of a lack of air movement.
A blocked filter might cause your system to freeze up. Every time a filter is used, it should be inspected and changed if it needs to.
4. Defrost Any Ice That May Have Formed
The cooling system will not work effectively if the device gets frozen up. It's not difficult to melt the ice.
It is possible to switch the system off and just use the fan to melt the ice more rapidly. Alternatively, you may leave the device off and leave the ice to melt naturally.
5. Clean the Unit Thoroughly
It is possible that your AC is not working properly just because it is clogged by dirt.
In such cases, a simple cleaning of the air conditioner may suffice instead of a full-blown repair. It is possible to deep clean the fan blades and wipe any dirt from the unit's inside and exterior.
Remember to clean the condenser fins too. Turn off the unit when cleaning fins and blades for your own safety and to prevent damage to the delicate parts.
Conclusion
There are times when you can't live without a functional air conditioner. If it stops working or doesn't function the way it should, you can do simple repairs by following the steps discussed above.
However, if you notice any damage to the parts or the system still won't work after your DIY repairs, then it is time to call an AC repair expert like Century Air Solutions, who is qualified and experienced in air conditioner repairs.