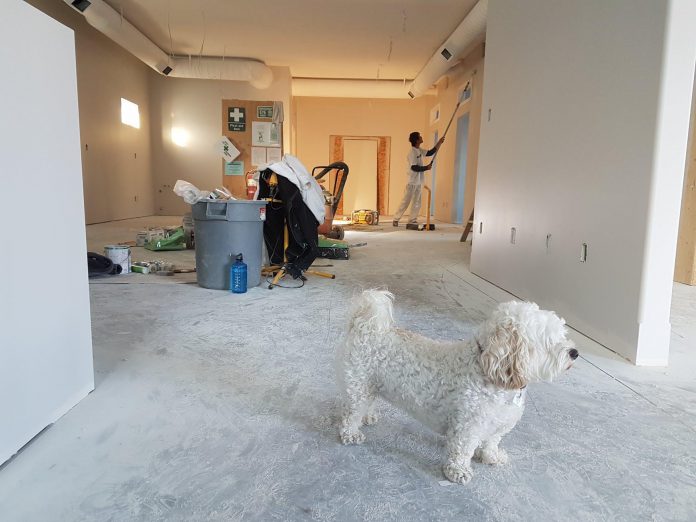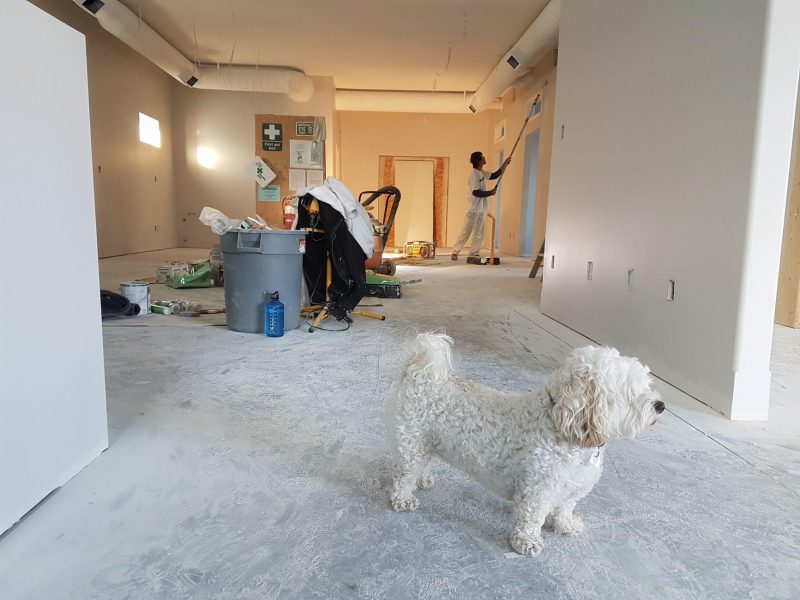 We all wish to live in the house of our dreams. We expect that to be spacious, modern, and functional at the same time. But, for a home to look spacious and updated, one doesn't have to throw stuff out to make it look big or skip out on buying the latest kitchen appliances. There are smart ways of organizing households, luckily.
With the beginning of a new decade, people everywhere are looking for ways to add a touch of finesse to their homes to keep it more welcoming and updated. A little dab of paint and a new piece of minimalistic furniture can easily make it look more spacious and modern than before. Besides making your home look spacious and updated, the overall value of your home will get boosted.
If you were finding authentic and effective ways of renewing your interior, our carefully selected data is your all-inclusive solution. Without further ado, let's explore some superb interior modification:
ALLOW DAYLIGHT TO BRIGHTEN UP THE ROOMS
Living rooms, as the name suggests, remain the most visited space in our home. So brightening it up becomes essential. Nothing more can emphasize that feeling other than natural light shining through your windows. If you are just like most homeowners out there, your living room windows might be out of style, drafty, and fogged up, which reduces the amount of light entering your home.
Don't worry, as you can give your old windows a new life by replacing that old worn-out glass, or you can go all out and replace the whole set with new ones. Among the most populated states of America, Virginia residents love to do roofing or redo their windows with exceptional interior and exterior designers' help. Thus, home window replacement in Petersburg VA remains in-demand all twelve months of the year. So, go ahead and give it a try. Begin with reading the reviews of former clients and know about their experience with your shortlisted companies.
REFINISH OR REPLACE YOUR FRONT DOOR
Whenever you come home from a long tiring office trip, the first thing you will see is your front door. Nobody wants to look at a worn out, chipped, or jammed door as your front entrance sets the mood for everything that comes next. If your front door leads to your living room, changing it or refinishing it will provide you with two perks.
It will set a warm welcome for you and add to the security if you place the home security along with it. Plus, it is a very cheap solution to introduce some changes to the design of your home.
FOLLOW TRENDS WISELY
With the numerous styles and trends available for your viewing pleasure on Instagram, Facebook, and Reddit, it is easy to get lost and become confused. The fact of the matter is these trends look beautiful because they are up to date., but they probably won't last forever. So, when you weigh your options for your remodeling project, question yourself if you like such trends.
There is nothing worse than investing in such an expensive remodeling and then getting bored of it after some time. The safest bet is to go for something that you feel is the most important to you. For example, choose something that you know you plan to keep for a long time, such as wooden flooring.
PLAY SAFE WITH THE WALL COLORS
Whenever you ask any interior designer about renovating tips, the first thing they will tell you will be to add a splash of paint to your home. If you plan on doing that yourself, read about the effect of the shades you feel like going for; its impact on mood and combination with existing furniture. First, painting your house is an easy job, and everyone can do it if they have the right tools. You can always do some practice by painting things such as your shed or barn. Once you get better at it, it will become a fun project for you, and you will see that it will make a big difference.
CAREFUL SELECTION OF FURNITURE AND ACCESSORIES
People usually get the proportions wrong when they choose accessories or furniture for their homes. Usually, they go for victorian furniture that contradicts the modern home setting. It might seem unimportant at first, but it makes a world of difference when you look at the finished result.
It is all about making the right choices. For example, people choose to put small accessories in small rooms. However, they should only choose a few larger pieces to avoid it from looking cluttered, making it look more spacious and up to date. On the other hand, putting too many large pieces of furniture will make it harder to navigate through a room, which becomes an annoyance. A pro tip is to measure your rooms and then draw their layout on a piece of paper. It will make it easier for you to know the size of the furniture and accessories you should use.
With the right combination of paint and furniture, you can create an eye-soothing effect. Also, coloring your room is a relatively cheaper solution for changing its look than other things such as marble or wood flooring.
INSTALL A FEW MIRRORS
Mirrors usually make any room bigger and brighter than they are because they bounce light off of them. A way to accomplish such a thing is to place a few mirrors or one big one near your windows. The well-lit nature of your windows will allow more light to bounce off from the mirrors, making your room appear larger than it is.
Instead of going for plane mirrors, use furniture that has built-in mirror panels or decorative ones. Not only will it add functionality to your home, but it will also allow it to look spacious and up to date.
FINAL WORDS
Do you imagine yourself relaxing on a modern sofa set and the freshness of paint surrounding you? If yes, then voila, you are all set to get on with our guide. The key to remodeling your house is to go for easy options on your wallet and add functionality to it. Create a floor plan, and follow it as much as you can. Once you can paint a mental picture of how you want your remodeling project to go, it will become easier for you to complete it without a hitch.