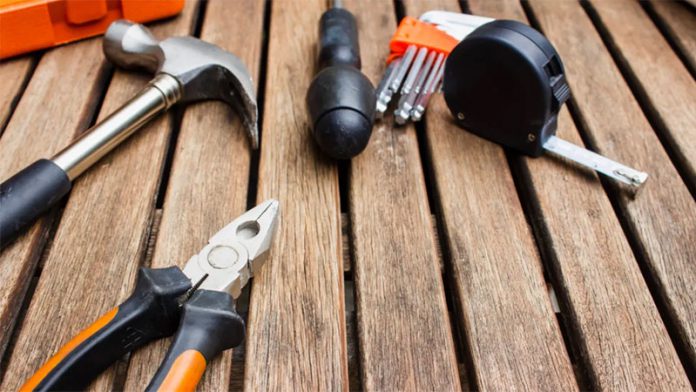 Artificial intelligence might be taking the world by storm. Still, other mechanical inventions deserve the attention and awe of a global community of industries and user demographics. Specifically, power tools and construction equipment are continuously developing and progressive. Even well-known authorities in the world of heavy-duty equipment such as makita tools know for a fact that there are upcoming innovations involving your favourite power tools.
Enumerated below are five of the most impressive inventions in construction and power tools that you can look forward to in the coming year.
Noise Exposure Protection
Construction workers are often predisposed to hearing loss due to their work environment. The constant exposure to extremely loud engine noises can take a toll on their hearing. That said, noise-cancellation equipment that they can wear at work keeps their hearing safe and well-protected. Noise exposure protection gears are similar to your regular headsets, but it creates an additional barrier against excessive and extremely loud sounds from their environment.
High-powered Generators
High-powered and portable generators enable higher work efficiency and convenience. Some of the best new features of modern-day generators include a distinctive alternator configuration that ranges from 480V and 120V of power. The said innovation helps you maximize power sources and prevent any dips in frequency. Portable generators can take as little as 3kW in a single phase.
Electric Diamond Cutter
Spend less time chopping down wooden boxes, brick, granite, and even concrete. The invention of the heavy-duty and extremely sharp diamond cutter enables concise and solid cuts on hard materials. Since it exhibits world-class sharpness in terms of its blade and cutting capacity, it also reduces the number of dust and waste materials accumulated from cutting both wet and dry objects used for construction.
You can also use electric diamond cutters for eliminating extended and excessive openings on doors and windows. Best of all, this equipment protects your fingers and limbs because you don't need to put too much pressure in cutting or breaking apart hard-to-cut materials.
Dust Extraction Vacuums
Construction areas often leave a heaping cloud of dust after every workday is completed. But, with a trusty vacuum that specializes in extracting dust, it instantly clears the workplace off of dust and debris. The beauty of vacuums for eliminating dust is its capacity to trap even the most minuscule dirt and waste material. It also filters dust and debris while utilizing just the right amount of power. The coolest part about this dust extraction vacuum is it has a smart filtration system that maintains its optimum performance despite the amount of dust that gets trapped or sucked into its filtration system
4-Stroke Engine Power Equipment
Two-stroke power equipment tends to exhibit seizures when powered up as a result of inadequate and poorly done mixing of oil and fuel. To counter this, most widely renowned brands for construction equipment like makita tools propose the use of a 4-stroke engine.
Equipment with a four-stroke engine no longer requires mixing of fuel, and it also helps make the use of energy and power more economical. More importantly, it lessens working time while enabling you to maximize the amount of fuel that you use.
The five innovations on heavy-duty equipment mentioned above are merely previews of all the other upcoming inventions that could define engineering and constructive work in the coming years.