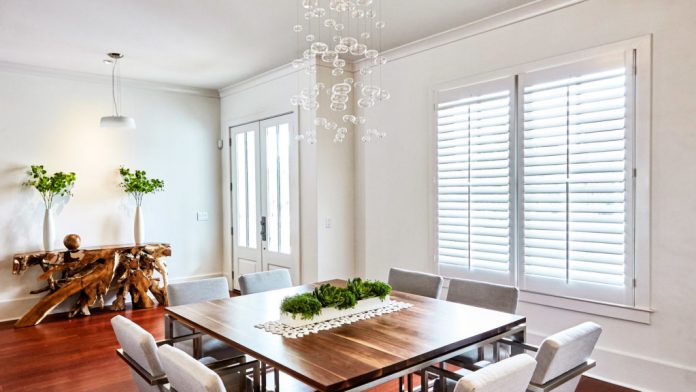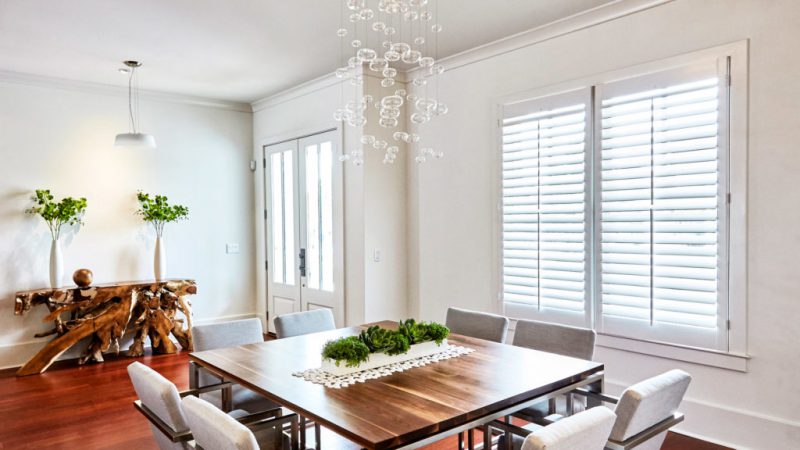 Getting bogged down and stressed out selecting a new blind? Struggling to find fabrics which match the colours or patterns in the rest of the room? Having nightmares over cheap and tacky rail fixtures and fittings? Pull yourself together!
Buying new blinds doesn't have to be some drawn out affair. Bring your struggles to a close and read on to discover why bespoke blinds might just show you the light, when it comes to dressing your windows.
How Much? Ohh!
Ask anyone what the drawback is when it comes to measuring blinds and they will all give you the same answer – cost. And why is that? It's because that is the only negative when it comes to buying blinds made by experts to your exact specification and taste which guarantee a long and happy life with perfect blinds for company.
The fact is, made to measure blinds will be more expensive than the off the shelf ready-to-use versions, but then you are not really receiving the same product. Here is a rock-solid list of reasons, all ready to be presented to your significant other, as to why it pays to buy bespoke.
You aren't just spending more money; you're buying value and quality – something that is all too hard to find in the ready-to-use blind market.
A Little Measure Goes a Long Way
What even does the term made to measure mean when it comes to blinds. Many think that it will be the blind that is measured to your exact specifications, but that isn't really the case. What you are measuring is the window space and that might be affected by many many variables.
Height
Width
Window recess – bay windows?
Window access
Flat or sloping walls
Uneven surfaces
The drop (blind or curtain length)
You might think that these are rather simple measurements, and you can do them yourselves, and you might be right about that. But bespoke blind services will often include not only the making, but the measuring and even the installation of the blind. Leaving you with a perfectly framed window and a blind which will work morning, noon and night – no falling off, no getting stuck, no tangled knots.
Sure you can measure the height and the width of the window, but your blind will need to be longer depending on the recess, your intentions for the blind and your intentions for the design and space of the room.
How much extra space should you leave either side of your window?
How long should the drop be past the window ledge to ensure you have good light
blocking?
Do you install the blind inside a window recess or outside?
What do you want that window space to look like – floor to ceiling, utilitarian?
Do you need blackout blinds or night & day blinds?
All these options can be explored with a bespoke blind design consultation and expert measurement and fitting operation.
Whether it's blinds for the kitchen or blinds for the bedroom, we have many years of experience of what works, and what definitely doesn't. We can offer simple advice as to whether your ideas are feasible or desirable and if you can really achieve the finish in your mind – experience can dictate what will look good and what will look awful before you stump up the cash and fit the blind.
Needless to say, the measurement and fitting element should be plain sailing, but can often be a real challenge. High or inaccessible windows, furniture obscuring access and a head for heights might make these options a challenge or even dangerous for those less steady on their feet or those not possessing a technical DIY nature. Save yourself the stress and worry of measurements gone wrong – go bespoke and put the onus on us.
Don't Forget the Fittings
Poles and rails should look solid and classic, but how many times to do you see a blind sliding back across a rail, a rail mounting hanging out of a wall or even a blind hanging off a cheap mounting track and some poor person leaning off a chair, trying to reinsert some cheap, broken hanging pegs?
Fixtures and fittings are often an afterthought – for the buyer and the manufacturer. Yet they are the most important technical element of your new blind to ensure it keeps running over and over again, without fault.
Going bespoke means you can select the exact fixtures and fittings to match your:
Design
Colour
Pattern
Material and
Intention of the blind
As well as matching the room, furniture, and intention of the space you are fitting it to.
Do you want a specialist finish?
Finishes such as antimicrobial, anti-glare or solar protection are very real and very relevant. Often these can be solved by using very specific linings for blinds, ones that you won't find off the shelf and definitely will not be able to select to go with your specific fabric choice.
What sort of control options do you need?
Off the shelf blinds will come with one choice – either a left or right draw (the chord fittings used to open and close blinds), a standard stack height (how high up the blind will stop) and drop.
These choices are all suddenly available when you choose a made-to-measure blind. You might not be able to use a draw on the standard side of your window – it might be inaccessible. No problem – design and create from scratch and it's taken care of.
What Do You Really Want?
People spend very long periods in their own homes (even more this year, unfortunately!), and they're somewhere that needs to bring comfort and joy as well as working functionally – a truly liveable space.
The simple fact is that made-to-measure blinds offer unlimited scope. You can mix and match to your heart's content. You can do this all and adapt the blind to the sizing you both need and want.
As well as style, there are functional requirements which are almost impossible to solve with ready-to-use blinds.
Think Less About Cost & More About Value
It is endlessly configurable, and it is eminently higher quality. Those that are accessible to everyone often succeed in satisfying no one. Use our expert advice and you might discover that made to measure blinds are quite as expensive as you think. Once you factor in all the experience and value a bespoke blind service offers it isn't really a fair fight. Our quality and service will open your eyes where once you were blind.