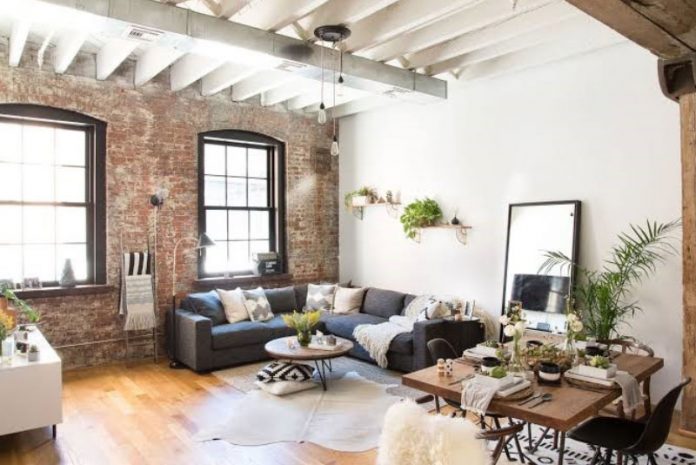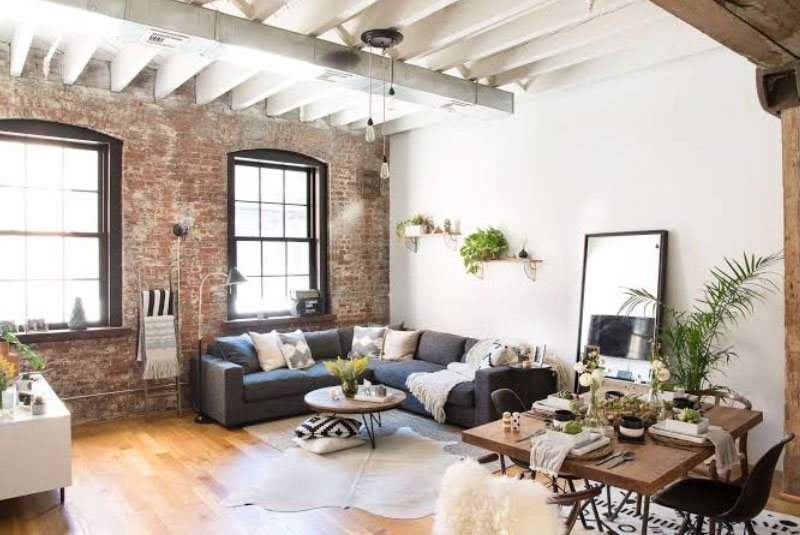 Cozy is the word of choice with it comes time for most people to describe what the word "rustic" means to them. Whether you own a separate cabin in the countryside or you just want to redesign your living room, rustic interior design always have a way of fitting into many scenarios.
In this piece, we are going to take a look at 10 rustic design ideas for the living room. You can pick a few of these and implement them in your home as you see fit.
Ground to ceiling glass windows
This is just a fancy way of saying glass walls. If you live on large, sea-facing property where security isn't much of a concern, consider opting for large windows around the living room. This draws in a lot of light and makes the room seem bigger than it is.
Modern old
Experiment with things like wood vaulted bare ceilings and genuine stone covered walls for that old spice.
Dark wood accents
Splatter a helping of dark wood along the walls and as furniture for that rustic effect throughout the space. Also, a fireplace will bring the literal and figurative spark into the room.
Natural furniture
You can cut a round log across, finish it in lacquer and attach feet for use as a side table. Wooden décor, figurines and other small accoutrements add some flair to the décor as well. If making a side table is too much of a hassle, can buy furniture online and have it delivered to your home at a relatively affordable cost as well.
Pallet center table
This usually consist of narrow planks nailed together to form a large, square table. They add that homely touch to the living room as well as an industrial look and feel.
Artisanal Pieces
Don't be afraid to hang up a few artisanal pieces for added pizzazz. Wire baskets, large hand fans, artisanal baskets, and the occasional deer head usually do the trick.
Side pieces
Add a bit of old school flair by using a vintage trunk as a coffee table or placing a square cushion above a similar sized vintage milk crate to create a classy ottoman.
Jagged edges
Experiment with irregular shapes such as a center table made out of a jagged wooden log or an old looking bookshelf with new books. This creates an immediate contrast and adds aesthetic value.
Wicker
Play with wicker materials all around the space. Use a wicker basket for the coffee table and for some extra drama, try layering on top with a piece of cloth.
Rustic paints and colors
If you have a regular wall, consider using colors like shades of brown, off-white, orange and grey. These immediately complement the effect that you're going for and add to the industrial motif.
There you have it. Living rooms are supposed to be cozy and with a few of the above ideas, you can make your space that and indeed more.