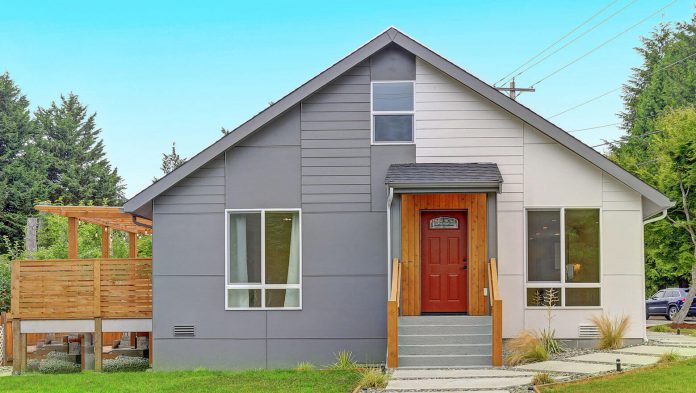 When you're budgeting for modifications to your home, it's worth accounting for two variables. First is the amount of utility you're going to get from a certain modification. If those new tiles in the kitchen will really bring you thousands of pounds-worth of enjoyment, then you might justify spending thousands of pounds on them. The second thing to consider is the amount of value that a given modification will add to the value of your home. In many cases, the investment can pay for itself many times over when you come to sell – which might justify seeking finance from payday loan lenders.
Let's take a look at some of the modifications which provide the greatest bang for the buck.
Fireplace Renovation
A dated fireplace is likely to dampen some of the wow factor that comes from walking into a room for the first time. You might tear out an old gas fire in favour of a fashionable wood-burning stove, or an electric alternative. Don't be tempted to skimp here, as a cheap-looking fireplace will tend to let the room as a whole down. It's a centrepiece, after all.
Painting and Decorating
One of the easiest ways to inflate the value of a property prior to sale is to give it a fresh coat of paint. Note that not all colours of paint will have the same effect; if you're looking to sell, then you want to appeal to the broadest possible demographic. That generally means playing it safe, and going for brighter, neutral shades.
Adding an Extension
If you're planning to invest tens of thousands of pounds on extending the back of your home, then it's worth making sure that you're going to get your money back. That means planning something that buyers will want. Loft conversions, conservatories, or extended livings areas can all be relied upon to generate higher offers.
Updating the Kitchen
When it comes to selling, the kitchen is arguably the most important room in the entire home. Thus, it's worth taking steps to update cabinets and appliances. A popular conversion today is an open-plan kitchen and dining space – which is that much easier if the walls which separate the two are non-load-bearing.
Sprucing Up the Exterior
If your house looks weary and dilapidated from the outside, then it won't matter how much effort and energy you invest into the interior. Clean up exterior walls, fix cracks, and perhaps even bring in a professional gardener to deal with everything. The investment will be worth it in the end!