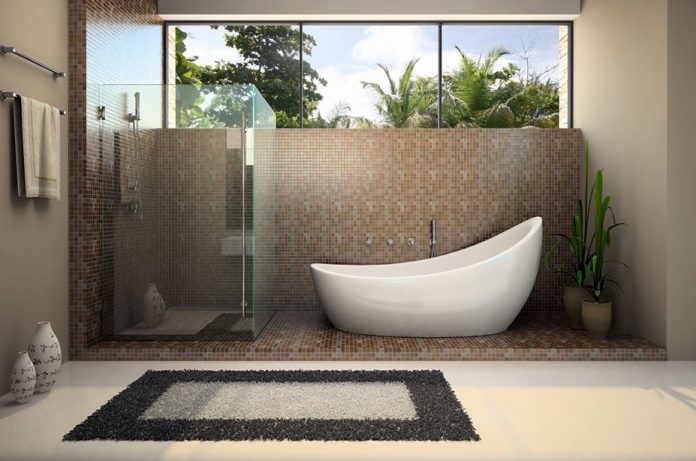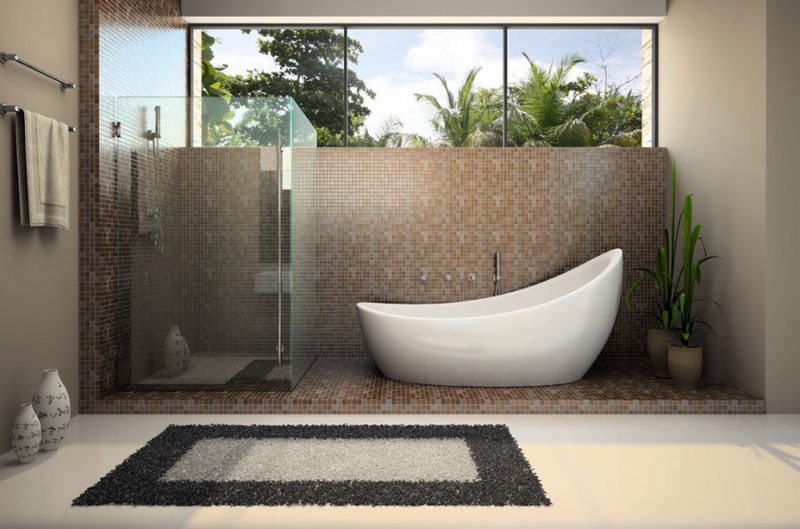 Glass is the material of the future. The contemporary appeal and elegance it boasts along with its useful features make it an incredibly attractive choice in selecting building materials. Nowadays, you see glass being used almost everywhere and in every type of structure.
Yet, it can be a difficult material to utilize if you don't know what you're doing. So, in this guide, we will be outlining a few basic but essential ideas involving glass that will add to your property's value and make it more alluring to potential buyers.
Styling your bathroom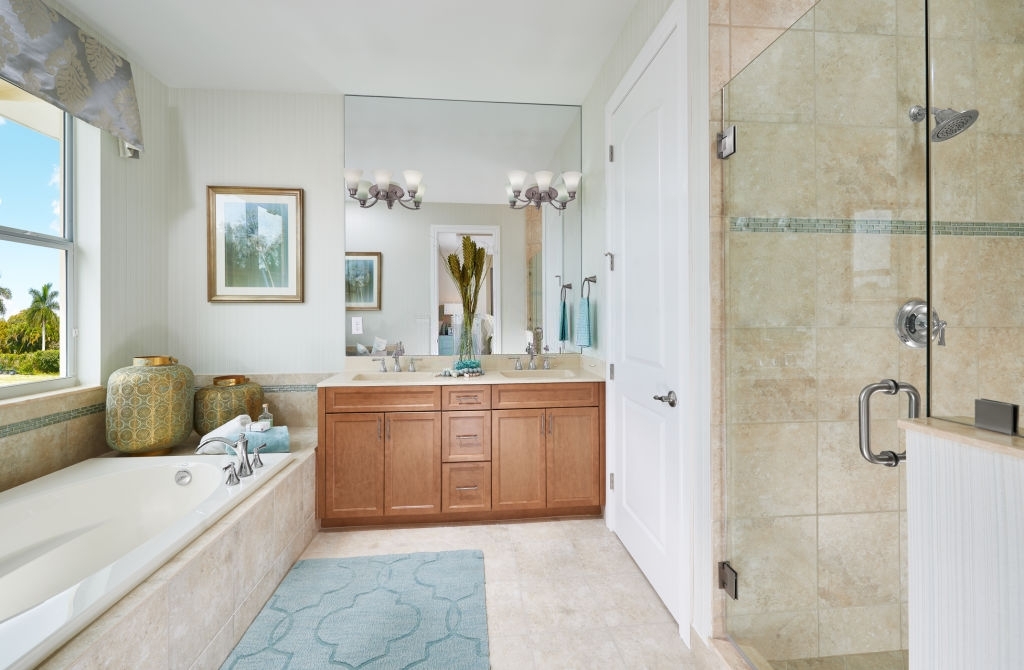 Let's look at different portions of our house one by one starting with the bathroom. This is a relatively easy space to work on with your main concern being how hygienic it looks. Generally, a white base with shower enclosure and stainless-steel fittings is an excellent way to go about your bathroom. Stained glass also mingles beautifully in the form of cabinets, dividers, shower enclosures, and bathroom shelves. We strongly recommend buying shower door at glass genius can give you a premium quality product.
Try to stay away from unattractive colors such as peach, brown, dark yellow, etc. Keep it simple and light. Speaking of which the more illuminated your bathroom, the cleaner it will look. Roof lights and mirrors are a great way to achieve this effect, and the more glass there is in your bathroom, the better your light will coalesce with the environment. Run a few glass shelves along the wall with a few decorations placed on top like scented candles, ring holders, etc. Lastly, a major portion of your bathroom is often allocated to showering, yet it is not as stringently defined. A glass shower enclosure makes a strong statement and will always add value to the property so you should always be careful choosing right glass shower door for your bathroom. Customize it with textured doors to really coax that luxurious vibe.
Improving your living space
Much of your overall property value is derived from your bedrooms and your living space (dining room and living room). Therefore, sprucing up these areas will definitely add value to your property. One easy way to do this is by installing full-length mirrors at proper angles to make the place look bigger than it really is by adding depth. The illusion of space isn't the only thing mirrors can amplify, but any light entering the room also bounces off these mirrors onto your furniture increasing visibility.
Replace your windows with low e ones to improve the energy rating of your house, and consequently, its value. Glass shelves can be easily slotted into most walls and are recommended for corners as they can display your decorative items without taking up any of the attention as wooden shelves tend to do. You can give the room extra storage space by adding mirrored or transparent glass cabinets to show off your crockery as well as store them for later use (one of the many functions of glass is their ability to exhibit items as well as store them).
Fireplaces have always been the hallmark of the colonial times, but you will be surprised to think that, with a few glass modifications, they actually fit quite nicely in a modern living room. Lastly, consider separating the living room from your dining room using glass wall separator. This gives your house a feeling of continuity and adds to the illusion of space discussed earlier.
Building a garden house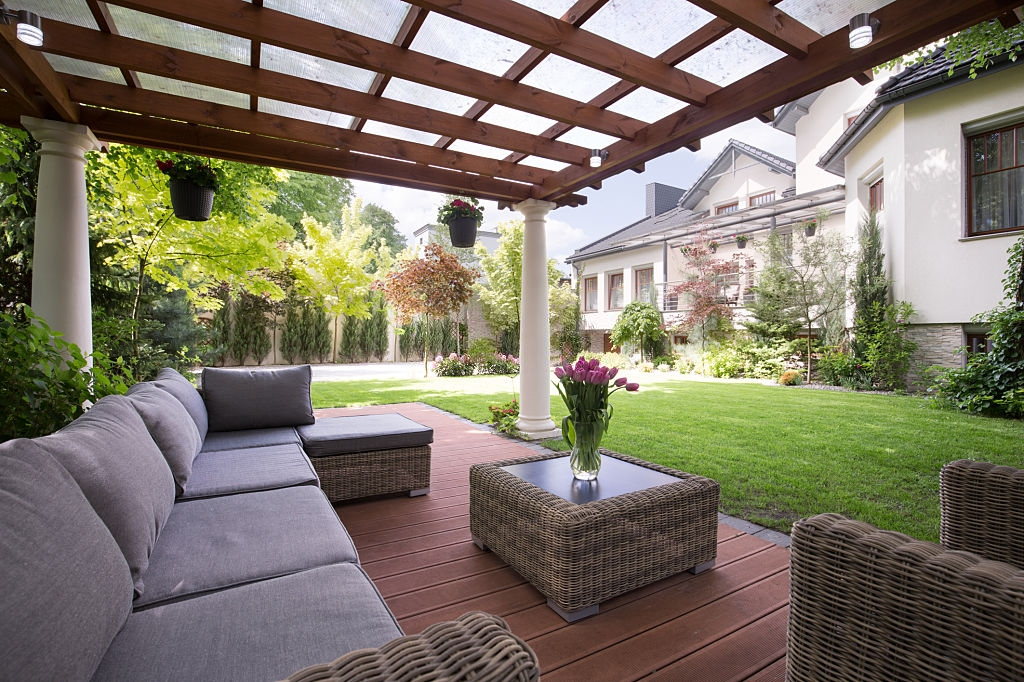 Your garden isn't just for your plants and pets. With a little bit of work, you can transform it into a quaint and lively place to spend the evening with your loved ones. Here it's all about keeping things rustic. Plant colorful flowers, install swing seats, and most importantly, get an antique mirror to magnify the natural atmosphere and make it echo.
Modern mirrors won't work here as they will bring an unbalanced aesthetic into play. While you're at it, you may also want to throw in a glass table for your patio-or glass flooring with warm lights illuminating the floor from below and casting light in all directions.
Remodeling your kitchen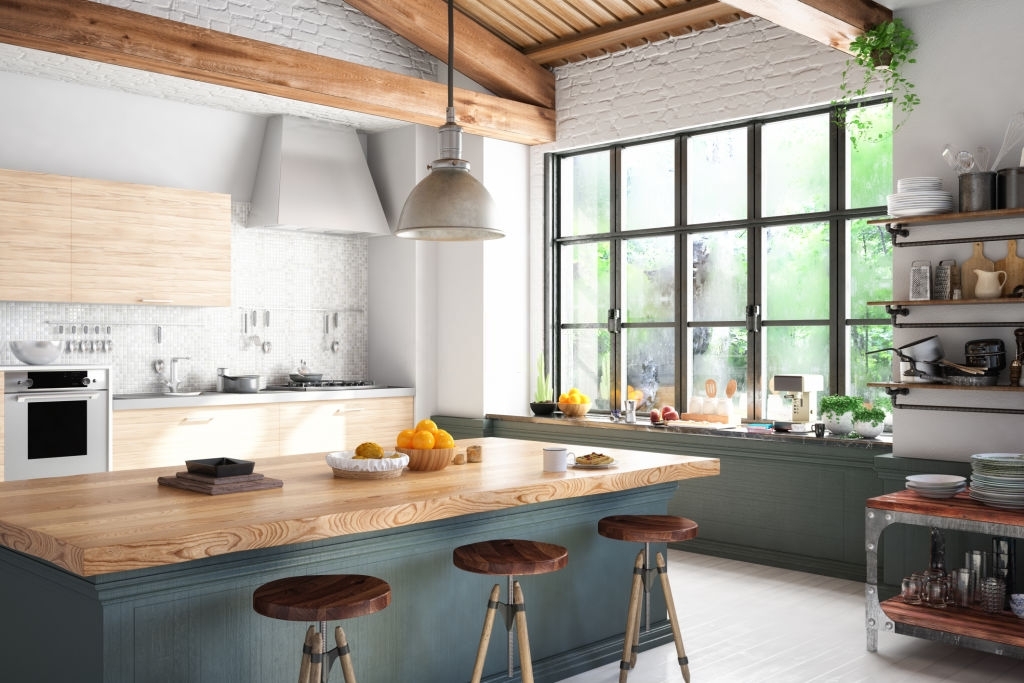 Kitchens are where a good amount of your day is spent; hence, the feeling of openness is crucial here. Decorate your kitchen with mirrored or transparent kitchen glass cabinets based on where they are situated and/or which items you plan to store in them. Adding a few glass shelves never hurts and gives you the opportunity to display decorative items in places other than your kitchen counter or in your cabinets.
Furthermore, keeping your glass shelves at eye-level increases the chance of people focusing on the items displayed on it. Do not be afraid to flaunt your collectibles!
Sprucing up your office space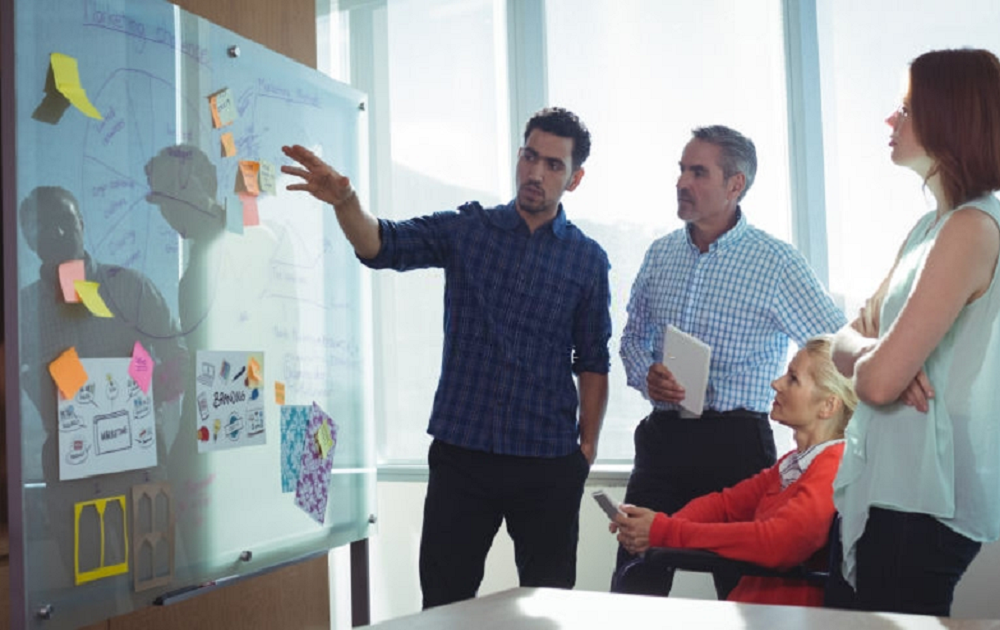 A dark and murky study or office may keep your friends out, but is also extremely uninviting to buyers. Lighten up the mood by replacing your whiteboard with a colored or transparent glass board (equally easy to clean and never give off that faded look which appears on whiteboards after a few years). If you feel the need to hang up important papers or notes, get a magnetic glass board, and some colorful magnets instead of the traditional cardboard rectangles. Replace your door with a sliding glass one with black or grey frames to add a luxurious accent while letting you keep track of what your family is doing outside.
Finally, office rooms are often corner rooms; therefore, it is often an excellent idea to replace the corner window with an insulated glass window. You may want to consult a structural engineer before you do this. The noise and heat insulation keeps your house peaceful and energy-efficient along with making it feel like something out of a real-estate magazine.
Re fashioning your commercial store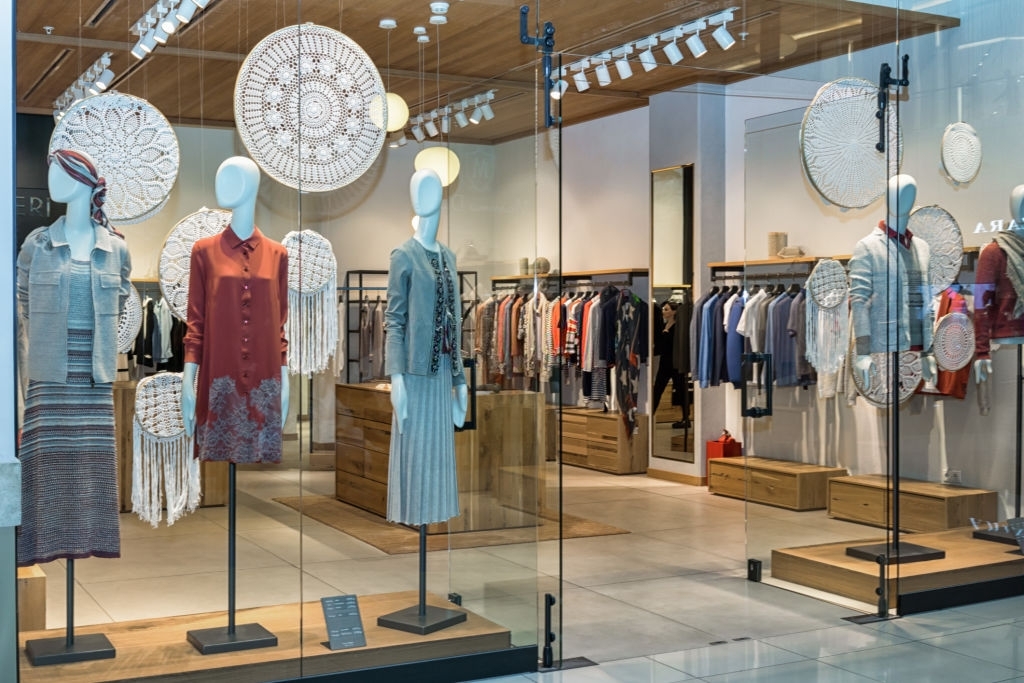 If you run a commercial store, an important concept to keep in mind is that customers need to allocate as much attention to the products as possible without letting any of it get diverted to the infrastructure of the shop. An effective way to achieve this is by placing your products atop glass shelves, inside glass cabinets, or through glass walls.
Glass reserves little attention for itself relative to wooden fixtures and fittings and allows your customers to better appreciate what really matters. Placing a couple of mirrors around the shop is also a powerful tactic as it multiplies the number of products your store has through reflection. Place a glass cabinet, and your store gets two. Get it?
Final Say! 
Applying these simple, yet fruitful ideas is an excellent way to improve not only the property value but also the quality of life that you and your loved ones spend inside that house. Make the decision and start taking advantage of glass right away!
If you're having trouble finding a suitable glass provider. Try visiting Glass Genius for high-quality fashionable glass products at the best prices. The purchasing process walks you through a step-by-step guide on selecting the glass that is right for you. They also do custom orders in case you couldn't find what you were looking for in our portfolio. They look forward to satisfying your glass cravings!