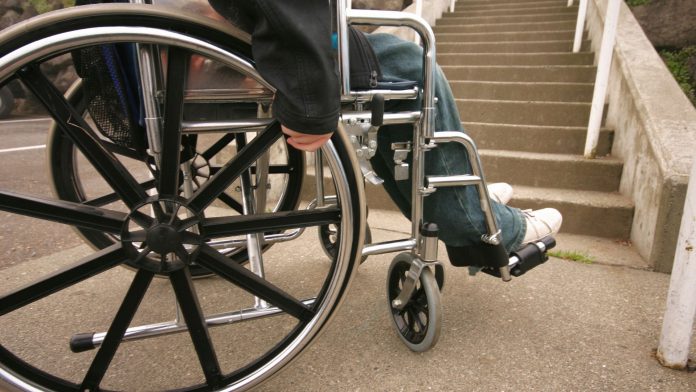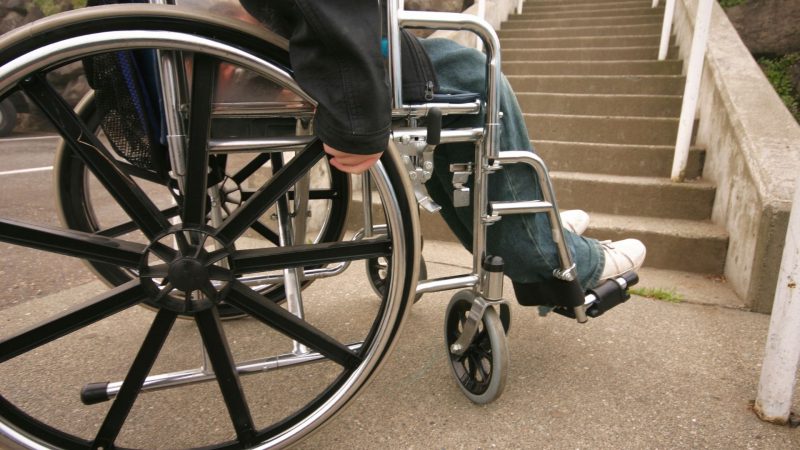 Home improvement is something that is a necessity if you want to have a place where you can be your happiest and most comfortable self. The work of improving a home if you are a disabled person is more difficult as your prime focus is always to make the home disabled-friendly. Any home improvement agency needs to focus on things like wheelchair ramps or portable ramps and stairs while making a home more convenient for the daily functioning of a disabled person. We have come up with a list of five essential home improvement areas that you must immediately undertake to make your home more disabled-friendly:
Ability To Access The Entrance Must Be Improved
The doorway is undoubtedly the most crucial part of any house it can be challenging for an individual in a wheelchair. Most traditional home designs and stairs formation make it next to impossible for anyone using a wheelchair to get inside their own home without assistance from others. This is why there is a need for at least one entryway without stairs apart from introducing wheelchair ramps. The first step to go about doing so would be to install a wheelchair ramp at the entrance allowing you to get inside your own house.
Making A Doorway With Ramps
Most houses have been designed in such a manner that they unintentionally become the biggest barrier for someone using a wheelchair. Traditional doorways are often built right inside your home. Most are not large enough for wheelchairs and they hinder your ability to get into every room of your own home. Expanding the doorway or trimming it to install pocket doors will allow you to create more space.
The bathroom needs to be more disabled friendly
An easily accessible bathroom is essential for someone using wheelchairs or facing any mobility issues. Sufficient space in the bathroom is non-negotiable and your home improvement agency needs to work on achieving that. There should be enough space to use the washroom without facing any sort of difficulties. Grab bars or ramps/ stairs are a very good option that allows you to assist with transitions from your wheelchair to the toilet and bathtub. Wheels in the showers are a good replacement for traditional bathtubs that will also prevent any unforeseen injuries. A Non-slip floor/Slip-resistant mat is also non-negotiable to lessen the chance of slipping and falling on the bathroom floor.
Ability To Access Every Nook And Corner Of Your Kitchen
There need to be sufficient facilities like wheelchair ramps to make sure that a disabled individual living in their home can access facilities like cupboards, countertops, or other utilities. Any home improvement agency can modify your kitchen and create space to move around, get the essential supplies while also having appliances with much more accessible designs. Making the kitchen more accessible for the disabled is a non-negotiable and home improvement agencies need to take care of it.
Stairs Need To Be Modified To Suit The Homeowner's Needs
You cant have a home where a disabled individual is forced to be constrained within the main floor because there are no disabled-friendly ramps or stairs. It becomes a million times more painful if you stay in a house with multiple floors. Stair modifications like stairlift and elevators have to be made available to help you access every nook and corner of your house. Doing so will allow that person to complete their daily activities unhindered while reducing the complexities in terms of limitations of mobility.
Conclusion
Portable ramps and stairs are just some of the ways in which you can make any house a comfortable living space for people with disabilities. These may be added expenses, but most of these necessary costs will be covered by the disabled participant's insurance funds like the NDIS plan. Home improvement is a task that needs to be undertaken with utmost seriousness and dedication but the rewards for doing so are also immense. A home is a place where you deserve to have a comfortable environment and making it disabled friendly is the right place to start from.
Author Bio
Vaishali Sonik a.k.a Seogirl is one of the leading content writers who is renowned globally among the brands for her set of skills. With her experience in working for businesses across the world, she is the best resource today if you are looking for digital marketer. Her skills as content writer, content marketer, social media expert are exceptionally acknowledgeable.
She can definitely help you build a strong online reputation. To know about her and her services you can simply visit seogirl.in