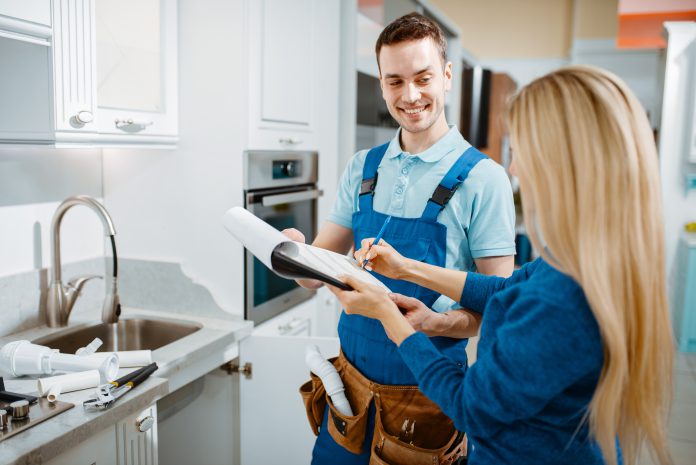 Once you become a homeowner, you have to be ready to face the different hurdles that come with maintaining a home. Apart from the utilities you have to pay for, there's also the upkeep and maintenance. And then, when there's anything that's no longer functioning well, you'll also have to do the necessary repairs. Some of these you can do yourself, but you'll need the help of experts for more complex problems.
Belonging to the latter group of repairs are those household problems related to plumbing. While there are minor issues that you may be able to DIY, if you need a more thorough repair, it's best to contact plumbing contractors. While you may have to pay for their services, this is worth it given the peace of mind, safety, and accuracy you'll enjoy from their services.
Of course, this is with the prerequisite that you've hired services from the right company. There are many plumbers in Winchester VA that you can choose from, and you can use these tips to help you find the right one for your needs.
This article gives you a guideline to follow in finding the right plumbing contractor:
1. Check Their Credentials
One of the best ways to narrow down your options for plumbing services from Winchester is by checking their credentials. The first place to start is through your friends and family members who have previously hired a plumbing contractor. That way, you can get their first-hand insights on plumbing companies that they trust, and ones that they don't recommend.
Because you know these people personally, you can take their word for it that they'll never recommend a company to you that they're skeptical about.
Along with the reputation of the company, you'll also want to check their credentials. This has to do with the proper certification and licenses to prove that they're, in fact, a legal business entity in Winchester that has sufficient training and experience in plumbing.
2. Ask If They Have Insurance
While it's not a must to be covered by an insurance policy, this is an added layer of protection you'll want to take advantage of. It's always better to put your home in the hands of contractors that have an attached insurance policy. With such, should they cause damage to your home or should an accident happen, there's insurance coverage to pay for these expenses.
In fact, when a plumbing contractor goes the extra mile by having one, it's a good indication that you're choosing the right people for the plumbing job you need help with—whether it's just a repair or if there's a need for an upgrade.
3. Study Their Professionalism
Surely you can't test their professionalism in carrying out jobs when you've just met them. But, even during that meeting, the plumber's demeanor will say a lot about their professionalism.
It's as simple as showing up on your agreed meeting time. If they do make it on time or arrive earlier, that's a good indicator that they really mean business and they're there to take their job seriously. If they can't even bother to answer any of your questions and expound on it, then you're wasting your time with a plumbing contractor that'll only be unpleasant to deal with.
4. Request Quotations From Plumbers
Another way for you to narrow down your options so you can end up with the right plumbing contractor in Winchester is to ask for a quotation from at least three to five plumbers. That way, you can also choose the one that offers the best service for the lowest price possible.
Why should you suffer the expense of paying for an expensive contractor when there are cheaper ones who can do a job that's just as good as the pricier ones? Don't just go through the total cost. Compare certain variables like contingencies, labor costs, and the charges for materials.
5. Go Through Their Website
Because almost everything is up on the internet nowadays, this also means that reputable plumbers in Winchester will most certainly have a website up and running. Run through your list of options and then check them on Google.
Go through each of their websites so you can have more information on their years of experience, and even the online reviews and testimonials. This will enable you to make a better choice to ensure you're leaning on hiring the right plumbing contractor for you.
Conclusion
One of the biggest and most common concerns in a home that can put you in a tight spot relates to plumbing issues. When left unattended, this can lead to serious detrimental effects on your home. Most importantly, if you don't know what you're doing, then it's best not to attempt a DIY. Else, you might just suffer the dire consequences of a botched job or your plumbing system getting even worse than it used to be. Don't skimp on the quality of your repairs and always put it in the hands of experts from Winchester.