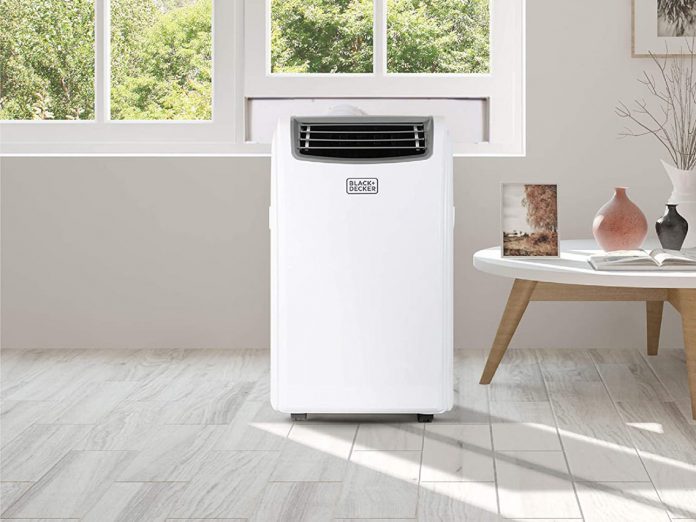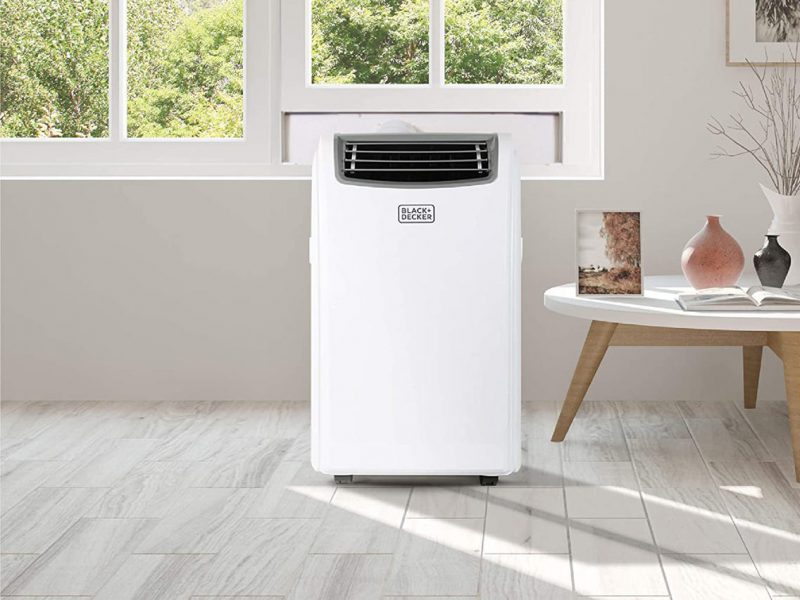 From living room to dining room, dining room to bedroom, that's just one of the benefits of having a mini portable air conditioner, also known as a small portable air conditioner. Next, we will present the refreshing method of cooling your home, just transporting it from room to room. If you want to know more about these small portable air conditioners, we invite you to continue reading.
This relatively new equipment offers a highly practical portable cooling method. For the office, the student dormitory, even when traveling. Can be used at any location. This equipment is controlled by remote control.
Everything there is to know about the small portable air conditioner
Independent units that cool a specific area of ​​the home. It has limited power that will be useful in very small areas. The mini portable air conditioner regularly comes with a cover that allows it to be moved from one side to the other discreetly.
Small computers are usually quite light and come with a handle that allows us to carry them. It is also useful, at times of the year where the temperature drops, serving as a heater.
Depending on the brand, for it to work correctly, they must always have water available while it is being used, in that way the environment in which it is located is cooled.
The industrial, residential, and commercial markets choose to use air conditioners to enjoy the pleasure and comfort of a more pleasant environment, provided by artificial air conditioning, either when cold air is needed in the summer or when hot air is needed in winter.
Manufacturers of different types and models of different brands that compete in the market, try to attract an increasing number of customers by offering quality and comfort for prices that are more and more accessible to the public, maintaining the commercial principle that reigns in this sector. , that the higher the number of Grigoris or BTUs of an air conditioner, the higher the sale price.
But if we have to decide between a fixture for placement or fixed installation, such as a split type or a window type; and a portable one, it is extremely necessary to evaluate well what is best for us, depending on our living conditions.
If we place a fixed-placement air and a portable one on a balance, it will tilt towards the side that best answers the following questions:
Do I have my own or permanently stable home? If your answer is no, and for one reason or another you frequently change rooms or apartments, you should opt for a portable device that you can mobilize without any inconvenience each time you move. This does not represent any difficulty because the size and weight of this equipment are practical enough to be able to load it without problems.
Do I like the comfort in my home and I want to feel a cold environment in every part of it that I find myself? A small portable air gives you the guarantee that you will not feel hot in summer in any part of your house where you are and more if it is large. It is impossible that, if you only have a single wall unit in your house, you can take it where you are, the kitchen, your bedroom, the living room, the dining room.
Do you want to save money on installation costs and wall airs that can be very expensive? With portable air, you avoid making these expenses and the variety and quality offered by the air conditioning market is so great that you will surely find one that will fit your budget with a medium to high power model that will provide you with a cold climate.
Do you want to avoid altering the beautiful decoration you have in your living room or your room and the process look for the right outdoor space to place a compressor? With the portable model, none of that will be necessary; Some bring their tank, but if not the easiest thing is to find a way out of the water, which is not that complicated.
Are you looking to maintain a pleasant environment, without consuming so much energy and contribute to the conservation of the environment? Most portable airs do not exceed 2000 Grigoris, so energy consumption is lower.
Would you like more practicality when maintaining your equipment? The portable air maintenance system is not complex at all, we just have to take care that the filters are cleaned carefully and avoid condensation as much as possible.
If your answers to most of these questions were positive, undoubtedly, your ideal option is to buy a portable air, trying to keep it small.  
Do not wait for summer to arrive and the heat overwhelms us to go buy an air conditioning unit, be proactive, and maybe you will get a better offer.
Advantages of using a small portable air conditioner
The first that we must necessarily mention, thanks to the size of its design, it allows us to easily take it to where we need it. This ease of mobilization allows us to get the most out of it and obtain from it the pleasant atmosphere we expect.
We will not waste time or spend a large sum of money on its installation; We just need to place it in a safe place, so that it does not run the risk of falling and being damaged.
Its internal system makes the humidity self-evaporate, so it is not necessary to drain the water.
Contains a heat pump, which achieves the function of an independent dehumidifier
The energy consumption is very minimal since they are equipment that generally uses very few rigors.
If we talk about their price, they are very accessible, depending on the brand and the technology they develop.
Yes, indeed, they tend to be very noisy, but some disadvantages had to have, not everything is perfect in life.