Roohome.com – Contemporary living room design ideas give us the best of the world's best design of space, furniture and materials that can be accessed by you for a relaxing yet luxurious lifestyle. It provides a moment of reflection in your room. Contemporary design also can inspire you to get the idea of designing a living room design that you wanted. How is design ideas for contemporary a living room do you want guys? Immediately specify the design for the living room that you are looking right now.
Dark Color For Contemporary Living Room Designs
When you are confused with contemporary design color for your living room, you can choose the design according to the color you want. For example, if you like dark colors, you can apply a dark color it's contemporary designs in your living room. A dark color selection that it must still provide an elegant impression on for a contemporary living room style design. Gold colors mixed with dark chocolate and there was black finish also gives the impression of a contemporary living room wall decor is luxurious and elegant.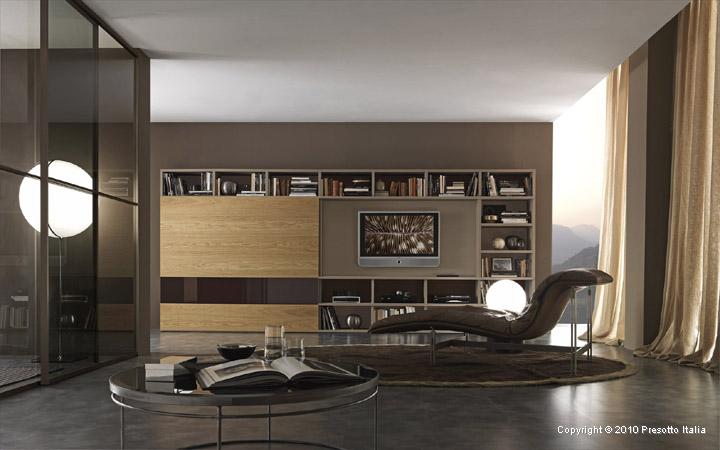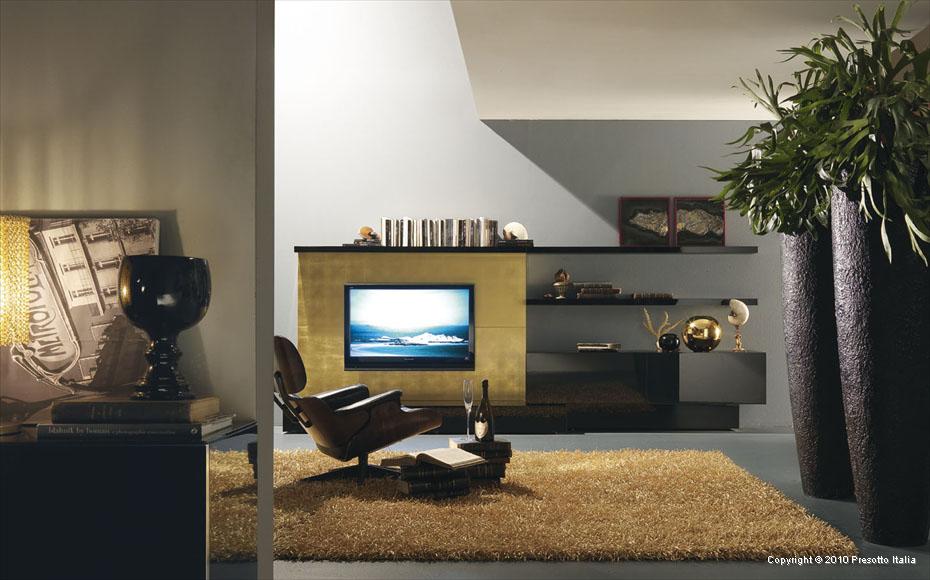 Wall with dark paint and embellishments such as large pots for ornamental plants made of large stones also reinforce the impression of elegance to contemporary design in your living room.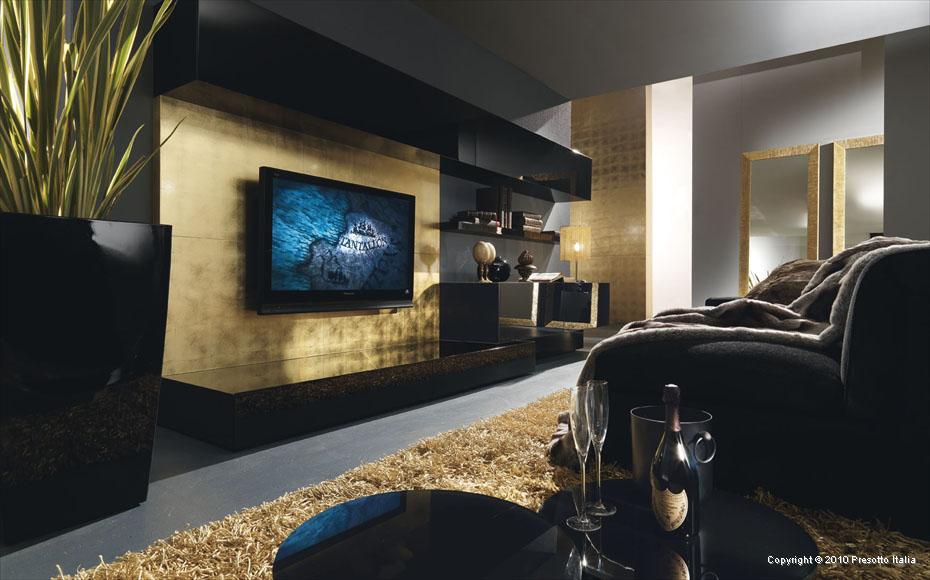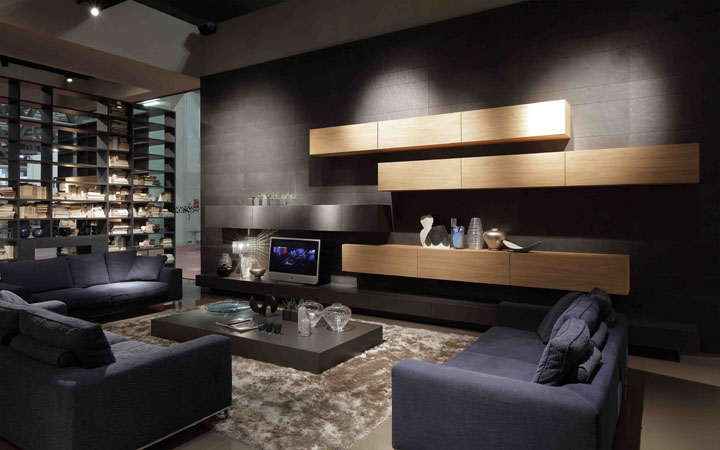 Extra shelves are wide and large you can place or position as a room divider. You can also use it to put the ornaments in your living room or collections of books that you have.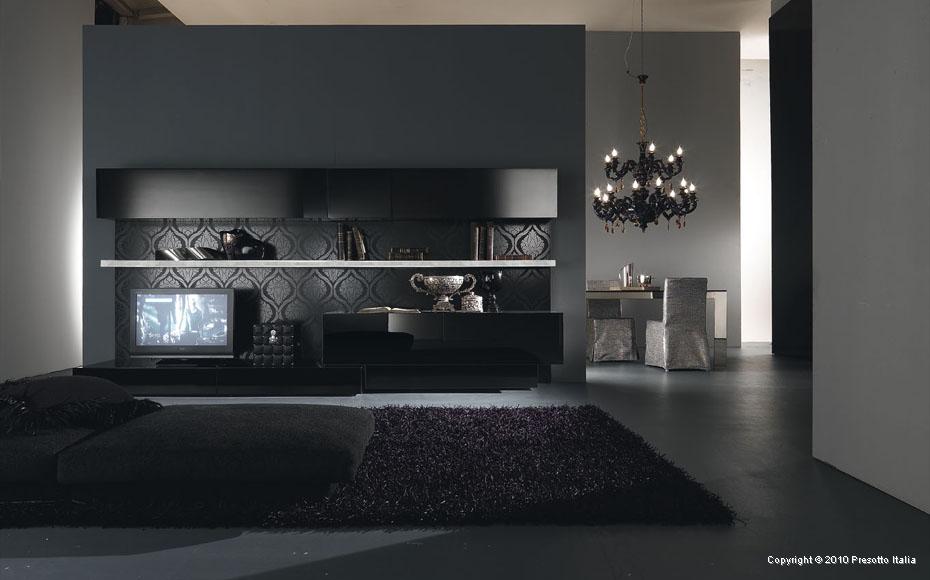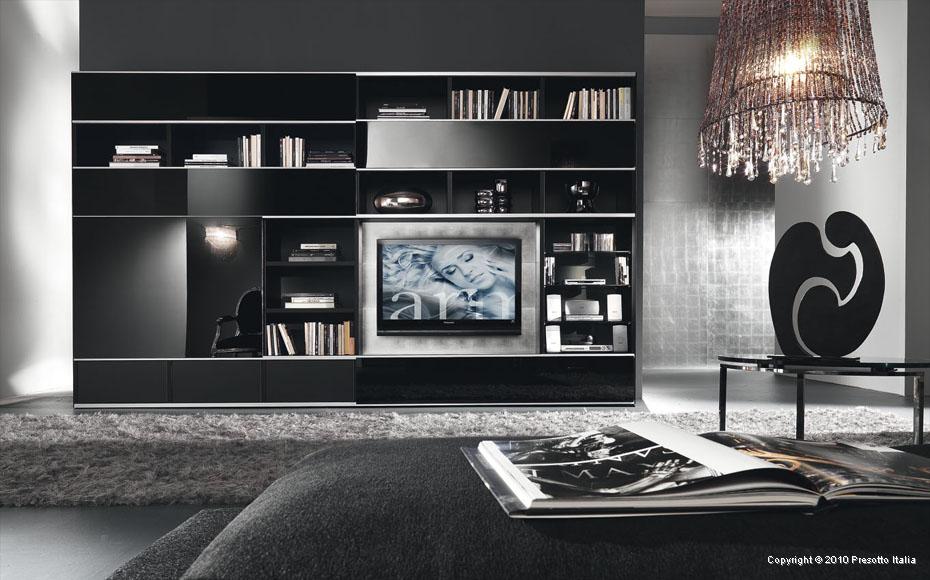 The lights of a classic model elegant design also complement your contemporary living room design styles. If you like you can use a dark colored flooring mats also to customize the contemporary living room design ideas by Presotto Italia.
White Color For Contemporary Living Room Design Ideas
In addition to dark colors, if you like the natural colors such as white color, there can also be used as the main color on the design of contemporary living room wall decor. A white color also can pull out and give the impression of an elegant contemporary design by combining with a light gray color. To provide a good lighting during the day, your living room can be positioned directly on the tekta glass .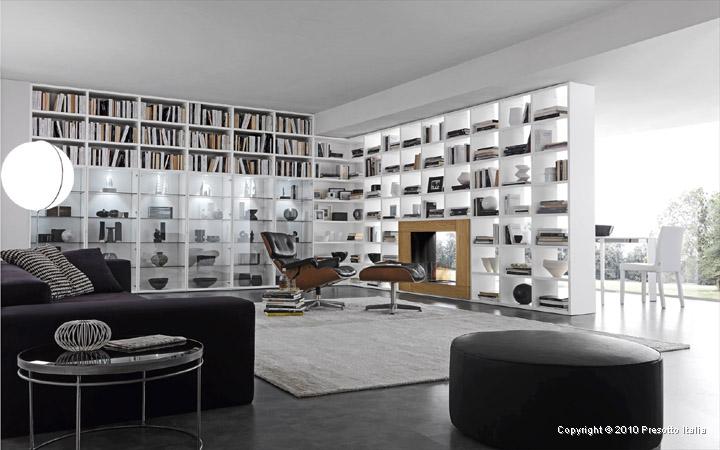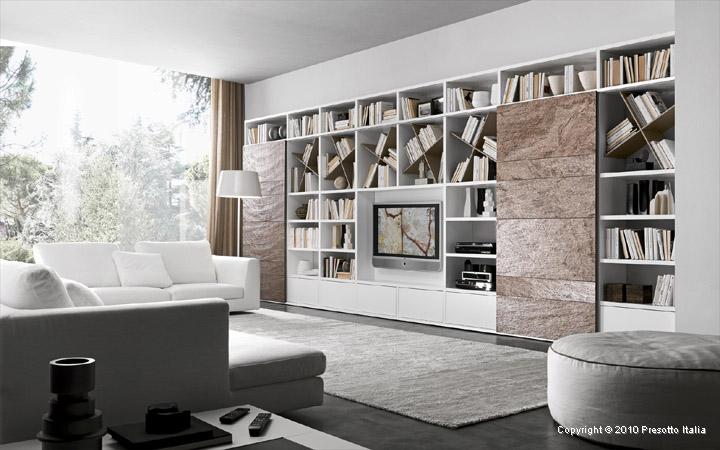 To mix decorating you can use chocolate colored ceramic to create a wood burning chimney in your home. This will add to the stronger impression of contemporary living room design style ideas.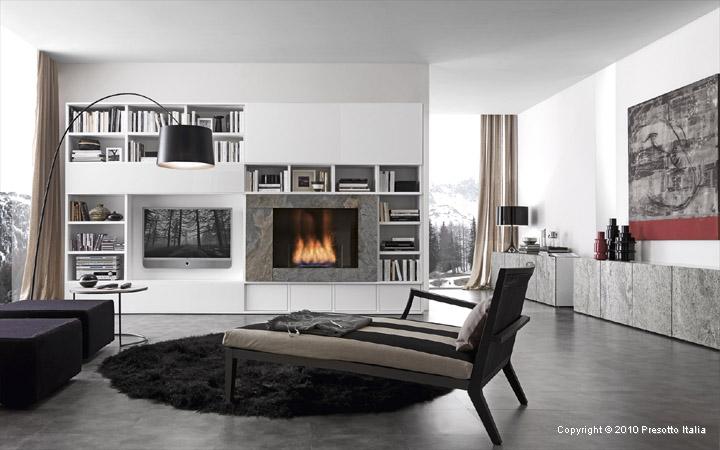 For you who have a small living room, you will also be able to decor with your design ideas for a contemporary living room styles which are elegant and attractive. Pressoto Italia also gives contemporary for small living room design for you who confused to get a design for that. Hopefully, this one will give you the ease of contemporary designing.