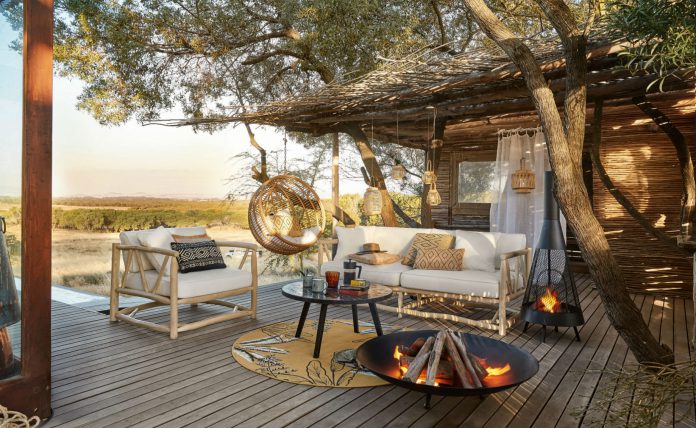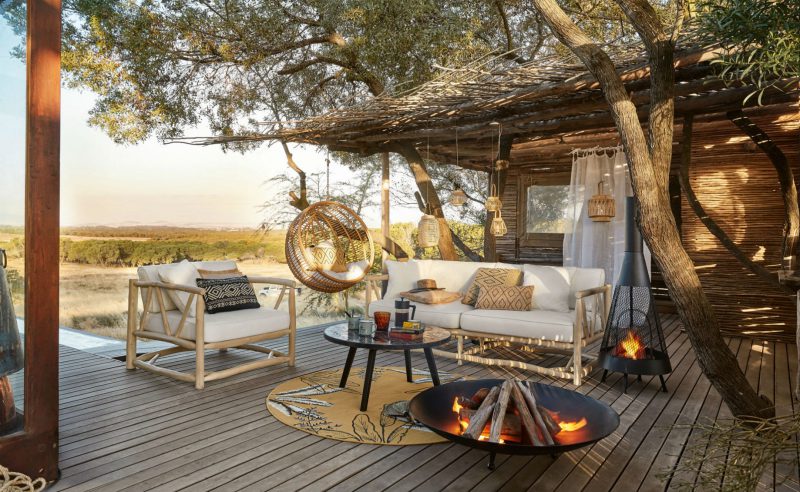 The dining table, loungers, sofas are examples of furniture sets found on the patio. Luxury patio furniture enhances your outdoor beauty and experience and it is known for its timeless design. Always consider quality when shopping for a piece of outdoor furniture. Make the patio your favourite hangout spot by ensuring it is very comfortable.
Tips for selecting the best patio furniture.
1. List all the patio furniture you need.
Think about all the intended purposes for your outdoor space. Do you need it as a dining area, to hold a party or read? Or do you need it as your peaceful oasis where you can spend time alone and relax? This should help you determine the type of furniture you need. Make sure the one you choose fits your purpose perfectly. Otherwise, you'll end up wasting money on buying patio furniture that you don't actually need.
2. Sit on the chair and sofa before buying.
When shopping, ensure you can sit comfortably before making any purchase. To prevent mildew growth and colour fading, ensure all the fabrics are weather-resistant. Furniture pieces with plush cushions or wood and metal furniture with fluffy pillows offer comfort.
3. Search for furniture that requires little maintenance.
To reduce the need for upkeep, look for furniture that requires little to no maintenance. Some materials like cedar, teak, metal and all-weather wicker are not affected by the natural elements. Regular cleaning will ensure the furniture looks wonderful for years. Use removable covers to accessorize your furniture since they can be easily washed.
4. Consider the storage of furniture.
During the offseason, protect your patio furniture from the natural elements by storing them in a protected area like the garage, shed or basement. This ensures even the toughest furniture gets to last long. If you have limited storage space, find folding furniture or one that can be easily taken apart for compact storage. Stackable chairs will save you so much space.
5. Match furniture's colour to outdoor décor.
Consider the colour of the landscaping and home exterior when choosing the furnishing. Metal, wicker and wood furniture pieces come in a variety of colour finishes.
6. Invest in high-quality furniture.
When plastic resin, some wood and wicker furniture stay out in the sun for long, it gets brittle and the colour fades. Check for online consumer reviews before making a purchase. If you are limited by your budget, find items like comfortable chair or durable dining table that will be frequently used.
Thankfully, there are many online shops like Fine Design and other similar options that sell high-quality and well-designed patio furniture without breaking your bank. They have a wide selection of furniture pieces that you can choose for your outdoor space. Whether you need a sofa, a bench, or lounger, these online furniture shops may have the item you're specifically looking for. Just browse through the web to help you find the perfect provider for your patio furniture needs.
7. Accessorize with an all-weather rug.
This provides colour and comfort. The colour and pattern should match your furniture and décor.
8. Go for dual purpose patio furniture.
Furniture pieces that serve multi-purposes eliminate the need of buying any more furniture.
How to maintain the patio furniture.
1. Regularly clean the furniture.
An appropriate interval is cleaning the furniture every two weeks. Different furniture material requires a different cleaning method.
2. Pressure wash annually.
You might have stored your furniture indoors during the winter season. Cobwebs, dust or debris may have accumulated on the surface. The pressure washer saves time and effort and cleans well without causing damage.
However, it's also important not to underestimate the pressure washer's power while using. Depending on the speed and power you choose, the water stream coming from the washer can be forceful enough to damage your patio furniture. In that case, you need to be extra cautious when pressure washing your furniture to avoid damage. 
On the other hand, if you think pressure washing your patio furniture should be best handled professionally, you can call professionals who offer quality pressure washing services in your area. That way, you can have peace of mind knowing your furniture is pressure washed properly and safely.
3. Use paste wax to prevent rusting.
Apply paste wax after you buy furniture and also whenever you wash it.
4. Remove rust.
To prevent rust from developing further, you need to remove it. Use a wire brush to scrub the rust away until you see the colour of the metal. Paint or wax to remove water from the furniture.
5. Use covers.
This is an effective way to protect your furniture from bird poop, UV rays, water, dirt, snow and other natural elements. By using covers, you can keep your patio furniture new at all times since it's protected against any external contaminants. Also, since some covers come in various designs, using one can give your patio a new beautiful look.
Conclusion.
Patio furniture has a timeless design and can last for decades. There are some important tips highlighted above that will help you choose the best luxury furniture that is worth your money. Ensure your time spent outside during the summer is worthwhile and very comfortable. Investing in the best luxury patio furniture won't disappoint you since they are comfortable, weatherproof and very beautiful. It is important to maintain your patio furniture for it to last long.