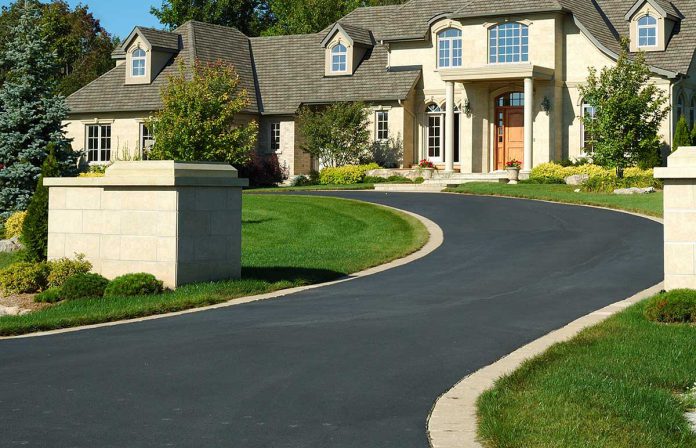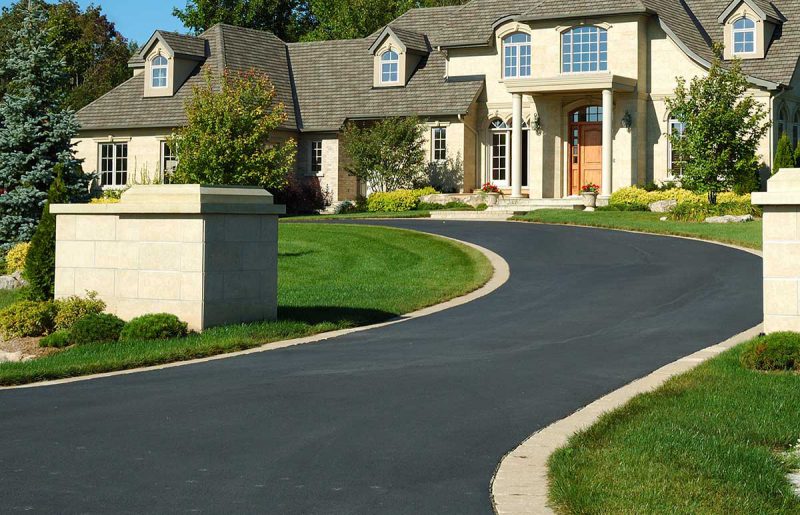 Asphalt has become the most popular material chosen as driveways. Whether it's to make a new driveway or change the old one. Having strong and durable properties is the main factor making asphalt often used as an option. Besides that, the price of asphalt is also much more affordable.
If you are interested to install a new asphalt driveway, there are some things you have to consider. This is intended so that you do not regret after installing it. The first thing you should know is what asphalt driveways and also the Pros and Cons of Installing A New Asphalt Driveway.
Asphalt Driveways
The main components of asphalt are rock, sand, asphalt cement, and tar (petroleum products). In making a new driveway, it takes a 4 – 8 inch layer of compacted granular fill for a solid. After drying, it will be re-covered with 2 -3 inches by hot asphalt. Which will then be compacted by a heavy rolling machine, or what is commonly known as a steamroller.
Usually, after installing as mentioned above, a new driveway can be used immediately. This is of course different from poured concrete, which must be left on for 7 days after installation to be used.
Asphalt Driveways Pros and Cons
Everything on earth certainly has pros and cons. Likewise with asphalt. By knowing the pros and cons of asphalt driveways, you can consider it easily. And here are the Pros and Cons of Installing A New Asphalt Driveway.
Pros
Flexibility – Unlike concrete, asphalt has flexible properties. So that makes it not easy to crack. If there is a crack in the asphalt, it usually won't be long. Cracks in asphalt only cause short lines.
Cheaper – Who does not want a more affordable price and getting good quality? Asphalt has a more affordable price than concrete. For a new concrete needs $ 5 to $ 7 per square foot. Meanwhile, making a new asphalt requires $ 3 to $ 4 per square foot. Sometimes there are some additional costs in making a new concrete, such as concrete with color or other decorative that cost $ 8 to $ 18 per square foot.
More resistant to winter – The salt content in the ice makes concrete vulnerable to damage. But not with asphalt. Asphalt is much stronger and can withstand winter.
Can be used immediately after installation – This is the advantage of asphalt that most people like, that's can be used immediately after installation. As for concrete, you have to be waiting within a week to use it.
Can be repaired by yourself – When there is damage to the asphalt driveway, you can do a driveway repair by yourself. You can reload and build your asphalt driveway like new (without any damage). For asphalt to last longer, make sure you do asphalt maintenance regularly.
Cons
An ordinary look – Asphalt only has one style. It is different from concrete which can be made to look like bricks and also with several colors which certainly look more attractive.
Can become sticky – In summer, the asphalt can soften and the texture becomes sticky. This is because the asphalt component is tar. As for concrete, it is more resistant to heat. And the light color makes the concrete stays cooler in the summer.
Shorter endurance time -Concrete has a longer durability, which is 30-40 years. While asphalt is only 15-20 years.
Easily damaged by plants – Roots from plants can cause damage to asphalt. Because the texture of asphalt is softer so it could not hold the roots in the plant.