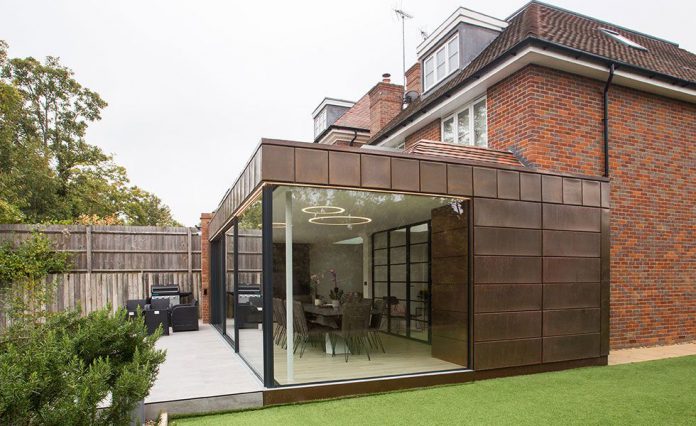 Is your home's accommodation now unable to support an extended family? Then it is the right time to think about a home extension. Instead of buying a big new home, you should opt for this budget-friendly idea for increasing your house space.
Along with the space issue, there are many other reasons for a home extension like garage extension to make a place for a new car, signal storey extension for increasing kitchen space.
After the covid pandemic, a room specified for office work is now a mandatory requirement for every person throughout the world. In this situation, a home extension is the best possible solution.
Although extending space in the house is an attractive solution for resolving space issues, it needs complete planning and ideas.
Before investing the money for a home extension, gather the maximum information through this article about building regulation, builders, insurance, and lease.
Make a value-adding plan for extending home:
Before diving into the project, it is an obvious step to make a plan that increases the worth of your home. Among the endless options of home extension, you need to select the one that best meets your requirements and adds beauty to your house.
If your home has extra outside space and you need a room inside, cut off that free space to make a room, or you can make a storey to increase the living space. Garage extensions on the vice versa need additional outside space, so plan accordingly. You may also take the advice of local estate agents for forethought a home extension.
Check these things before starting:
Get planning permission:
Before starting home extension work, check if you need planning permission.
Some extensions do not need planning permission, such extensions are known as permitted planning rights, but those extensions must also meet some conditions.
According to planning permission rules, for single-storey rear extension, the rear wall of detached houses should be more than 4 meters and cannot be exceeded beyond the rare wall of the present house.
More than a single storey extension needs householder planning permission, and the rear wall extension limit is up to the original house rear wall.
Community infrastructure levy may apply for an extension of 100 square meters on the floor.
Contact insurance provider
Before starting the house extension, contact your insurer and let them know your embarking plan so you will get to know if your home insurance policy covers the new extension.
For home extensions, you need to have extension insurance and extension site insurance. Your home insurer may increase the premium in case of an extension. This is because, during extension, the property is at high risk of damage.
Extension insurance gives you all the protection that simple home insurance can not cover. The most important thing you should check is the builder's professional indemnity insurance that will cover (protect) you if something unwanted happens.
Party wall act
The party wall is the shared wall between the two neighbors. Construction on the wall by one party without the permission of another may lead to trespass.
The party wall act applies if you have a shared wall between you and your neighbor. If you have a plan for your property extension, it is crucial to know about the party wall act.
According to the act, if your neighbor is not agreed to extension work currently, then the surveyor will then determine the time for the extension.
Find architecture
For getting the perfect result of your plan, you can hire a professional home designer or architect. It is inessential to take help from them if slight changes are needed, but for large extensions, you should take the advantage of their expertise.
If you want an exact outcome according to your plan, brief the details of your deadline and payment intentions to your architecture.
Choose the professional house extension builder:
House extensions are essential in every home. As you live there for many years, you soon start to realize that you could have more space.
With the help of an expert builder having years of experience, you can plan your dream house. The house extension experts called ATRenovation have a team of experienced builders.
By taking the help of professional builders, you can have a stunning new-looking home in a short period. To successfully complete improvement work, you have to select the best builder by comparing the reviews of the online builders.
Make a budget plan for home extension:
The budget may vary between the size and nature of the extension, but there are plenty of ways through which you can save your money.
Choose the budget-friendly builder.
Select the expert architect who is offering the best quote.
You can also cover your budget through extension insurance.
The bottom line
For making an extra living space, a house extension is an option that comes with many benefits. Nevertheless, to add value to your property, you need to properly plan the project.
At home extension embarking, you have to take planning permission and follow the party wall act. Following all the home extension steps but not hiring a professional builder and designer may lead to the loss of money. The expert and experienced builder may change your dream house plan into reality.