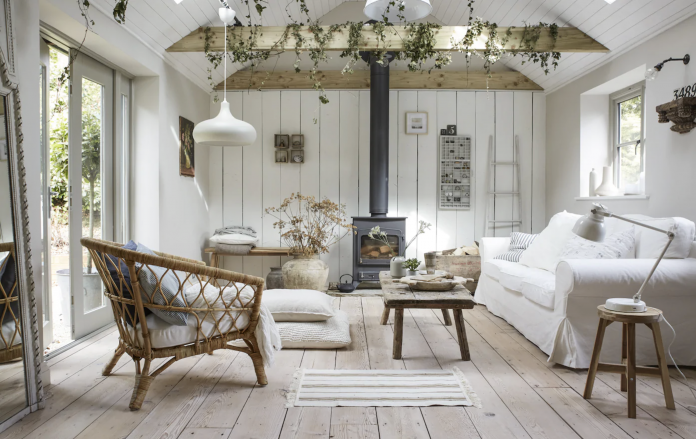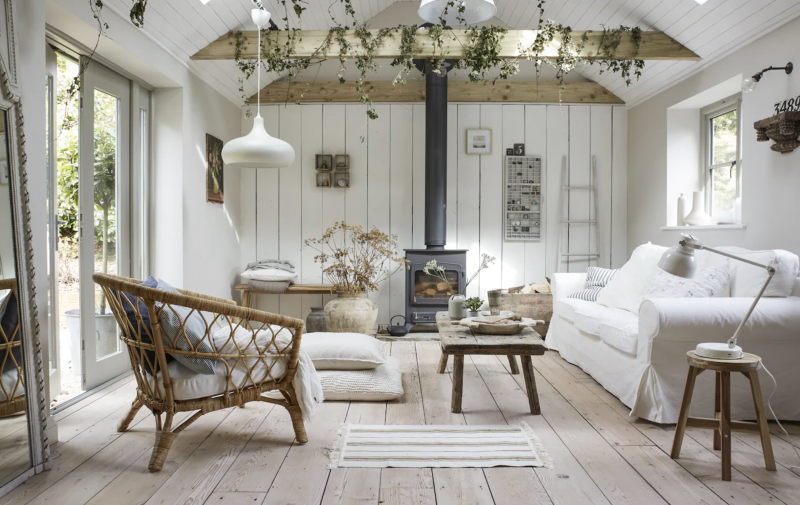 Furniture, fancy planters, and statement décor pieces – all these elements are sure to transform a living room. But when space is a limitation, an outstanding décor element that you just can't do without is lighting.
From an understated lamp to an over-the-top statement piece, there's a wide array of options that you can choose from when it comes to living room lighting. And the best part is that you can set any mood, be it calm and welcoming or cheerful and extravagant if you choose the right kind of lights for the living room.
Looking to amp up your small living room space? Read on for some tried and tested living room lighting tips.
1. Add Glam With Tiered Pendant Lights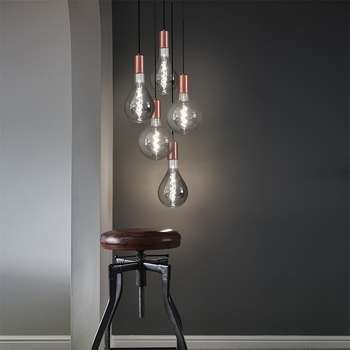 If you can't go for glam furniture pieces because of the space constraint, go for tiered pendant lights. A multi-level installation of pendant lights for the living room is a great way to give the space an artistic touch. And with the fanciest of options from clear glass pendants to eye-catching metallic lights, you can create a glamorous focal point effortlessly.
2. Replace Bulky Chandeliers and Floor Lamps With LED Strips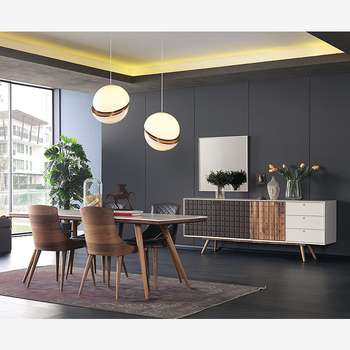 Bulky chandeliers and floor lamps can make an already compact room look cramped. So, replace them with LED strip lights for the living room.
LED lights add a soft glow to the space and can practically be installed anywhere with easy customization. They are also an excellent option if you want to highlight a feature or accentuate wall art. Moreover, LED lights are energy-efficient and long-lasting.
3. Give Multi-Purpose Track Lights a Try
What's better than multi-purpose track lighting if you're decorating a compact living room space? By just changing the angle of the light's head, you can use it as an accent light, a task light, a traditional room light, and much more. Moreover, there are so many modern and elegant track lighting options available today, so you don't have to compromise when it comes to aesthetics.
4. Go for Portable Lamps
A slender floor or table lamp is a great living room lighting option if you're working with a compact space. It can be easily moved, takes up less space, and instantly gives a cozy vibe to the room. If you're going for a statement piece, make sure to align it with the aesthetics of the rest living room; you can get some inspiration from Arcedior before you make a purchase.
5. Save Space With Ceiling Lights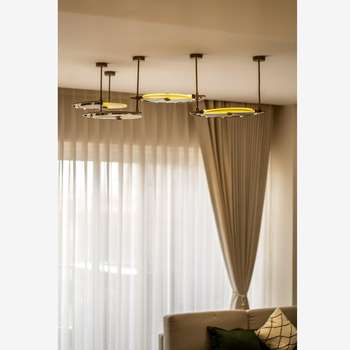 Ceiling-mounted lights for the living room are a practical choice since they don't take up floor space. Moreover, overhead fixtures are available with different kinds of lighting – ones that light up the ceiling and the ones that cast light both upwards and downwards. You can choose based on the kind of ambiance you wish to create.
6. Use Mirrors to Double the Lighting Effect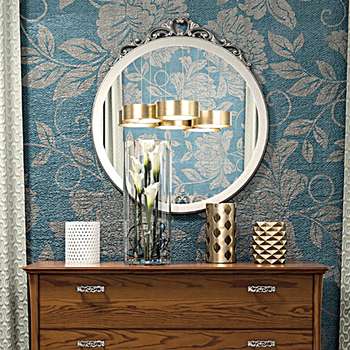 Now, this is a smart one. Mirrors not only make a room look more spacious, they double the lighting effect, making the space look brighter. This trick can work wonders if you place night lamps against a mirror; it would wash the entire room in a soft, warm glow.
The power of lighting shouldn't be underestimated. With just a flick of a switch, it can take the décor of even the smallest of spaces from 0 to 1.
Plan lighting smartly with Arcedior, where you can browse through thousands of lighting options from global brands and get your top choices delivered at your doorstep, no matter where you are in the world.
As a final touch, add some fresh flowers to your living room space to enjoy their lively colours and beautiful aromas