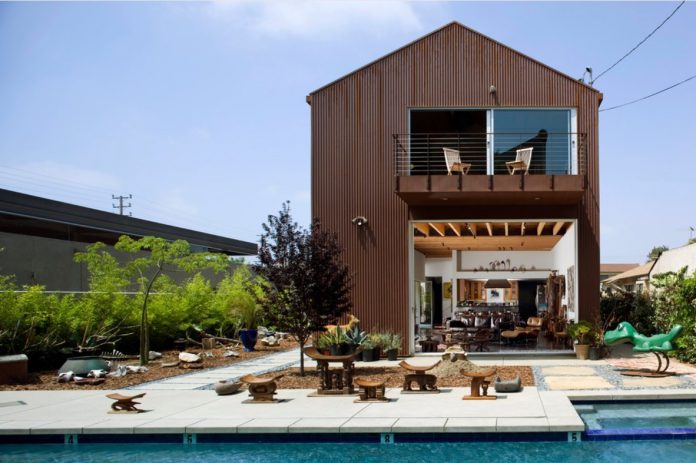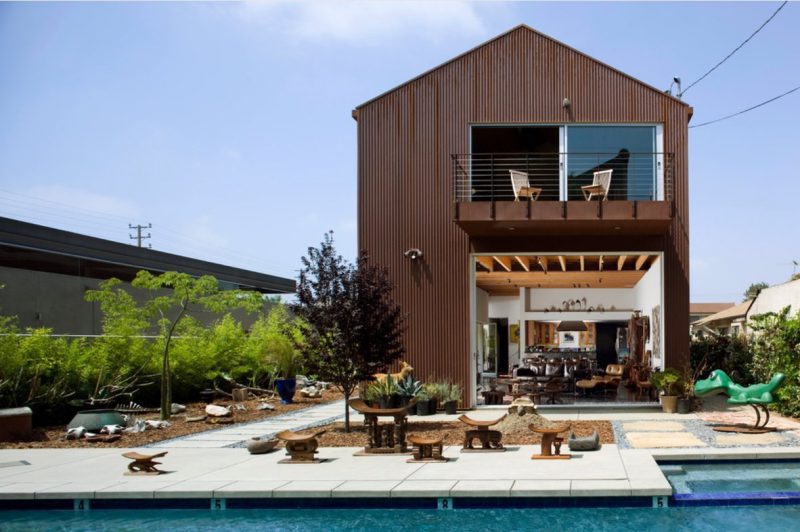 Spring and summer is upon us, and that means the weather is only going hot. No one wants to be baked in their home all spring and summer long. So, the main question to arrive is, How do pMetal building homes stay cool as the temperatures rise?
Multiple measures points can be taken to ensure your building home will hold a nice, law, and comfortable temperature all year long – even on the hottest days of the summer. Some of these options to keep you home cool are quick to implement, low cost, and some may take some time and effort to implement.
If you need to make alterations and to make some changes to your Metal building home, the time is now. Please have a look at these 10 points which may help you to find the best way to keep your home cool all summer.
Upgrade your insulation.
Insulation is a key component to control the temperature for Metal Building Homes, no matter if you're looking to lower the temperature inside or heat it up in winters. Proper insulation regulates your building's temperature and helps to keep it stable. If you live in an old metal building, upgrading your insulation will help to bring your home up to current energy efficiency codes in your area. When designing a new building, ensure that your insulation meets the minimum recommended R value for your geographic location. Adequate insulation protects heat from being transported from the outside in during the summer months and prevents hot air from flowing outside in the winter months.
Most of the heat gain / loss occurs through the ceiling, so ceiling insulation is a priority. Contact your local energy company and city. To promote energy efficiency, these companies often offer incentives in the form of discounts or affordable funding for these changes to be made by the average homeowner.
Heating and Ventilation (HVAC)
Heating and ventilation may seem obvious, but it's installation and proper maintenance are not to be taken lightly.
A specialist will design the system to optimize airflow throughout the building. Every corner of the premises gets an equal and regular feed of reconditioned warm or cool air. Filters should be regularly cleaned or changed and temperature regulating thermostats checked and, if necessary, recalibrated.
Poor maintenance mustn't cause the system to fight against itself, thereby reducing its efficiency. It is also a good idea to instill a culture amongst staff that the HVAC should not be tampered with. For example, taped-up vents will create inefficiencies and result in some people getting an increased or reduced ventilation feed.
Add Cool Storage System
The cold storage system creates ice at night, which is then used to cool the building during the day. This is done via radiators located at specific locations throughout the building.
This is an energy efficient way to cool your building. However, it will take some time to install if it's no longer there. If you choose this path, start the installation process now so that it can operate until the temperature reaches the combustion level.
Harness the benefits of ventilation.
Adequate ventilation is another simple way to keep temperatures to a minimum in the attic and living area, and roof insulation and ventilation go hand in hand. At the easiest way, you can use natural ventilation at night and close the window during the day to keep the air cool. This can drastically reduce the uptime of your cooling system. Use attic vents to expel hot air back. From heat activated models to solar generators, there are many energy-efficient ventilation systems to choose from.
Apply a cool coat
Buildings can be given a "cool finish." In principle, this means layers of different colors on buildings that reflect sunlight. It is also ideal for preventing excess heat from building up on the walls. Since dark colors tend to attract the sun, it is helpful to apply lighter, more reflective paint and paint coating to prefabricated building parts. Consider exterior wall panels, cladding, and roofs.
Add metal awnings, canopies and awnings.
When designing a building, we encourage you to study passive solar home design principles for more complete control over the benefits of solar heat. While basic conditions such as the plot and building orientation may not be flexible for you, adding awnings, canopies or metal roofs makes a real difference. Extending your roof or adding awning to the west and south will drastically reduce the amount of sunlight entering your home from the outside walls and windows.
Seal your home
Think of your ideal heat-resistant building as a thermostat. The thermostat is well sealed, so your building needs to be sealed. Your building must be sealed to prevent hot air from entering. This dramatically increases the energy efficiency of your building and your cooling system doesn't have to work that hard.
Fortunately, metals are less porous than other types of building materials, so they need to be sealed tightly to reduce energy loss.
Create a thermal barrier
The best way to stay cool in summer is to start at the top. Cold metal roofs are the norm for commercial steel buildings in hotter climates. This roof is made of sheet steel with a metal coating, a sustainable, energy-efficient, and recycled roofing product. Cold metal roof that is flat, single or double sloping, reflected and can be easily isolated and ventilated. Best of all, it saves money on energy bills, as it will cut standard roof cooling costs by up to 20 percent. If temperatures are likely to fluctuate, it is important to attach roof and wall insulation to the R value given in the energy efficiency code for your area.
Use energy efficient lighting
LED lights do not glow as hot as incandescent or fluorescent lamps. The less heat is released, the cooler your building will be. This is not enough, but it is an energy-efficient and inexpensive way to lower the overall temperature of your building.
It is also important to prepare your prefabricated steel buildings from the effects of the scorching sun. Without a cool climate, everything in the building – including you! – will suffer from too much heat.
Use of Air conditioner
Of course, AC is one method that can be used. Some people install window air conditioners in their steel buildings or can install an entire air conditioner, but sometimes this can be very expensive in some ways. First, the system and installation costs can be expensive, then there are the associated utility bills. Since steel buildings tend to retain heat, air conditioners can work very hard and are actually not very environmentally friendly.
These ten methods you can use to keep your Metal Building Homes cool. This is especially important if there are people inside who will be working for an extended period. Because buildings can be hotter than the outside, it's important to make sure everyone stays cool enough to avoid heat stroke and other problems heat can cause. You will be glad you took steps to keep everyone safe.
About the Author
Name
Kylo Walter
Kylo composes for points like Home Improvement, Kitchen stylistic layout, Garden or travel-related themes furthermore; he has an enthusiasm for the metal structure industry for over ten years, Kylo has become an accomplished structure expert in this industry. He will probably assist individuals with his huge information to help them with his best recommendations about various Metal Buildings, for example, Metal Carports, Metal Garages, stables, utility structures, and business structures.