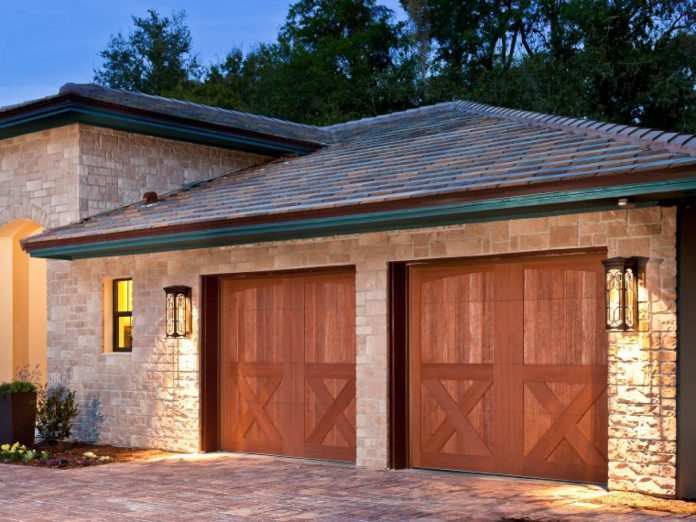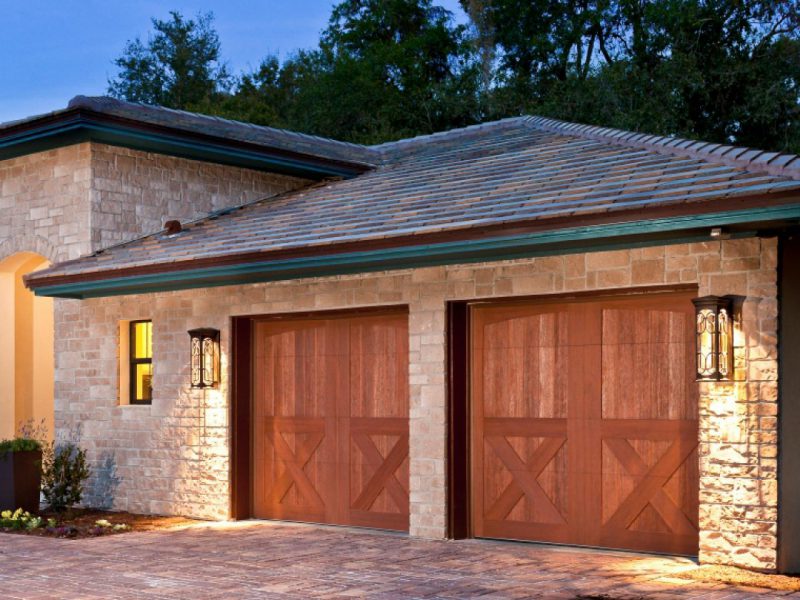 Garage doors aren't often thought of as an aesthetic part of the home. They serve their purpose, but beyond that, people give little thought to them. But considering it makes up nearly a third of your home's face, shouldn't your garage door make a statement? By upgrading your garage door, you will create instant curb appeal and add something with durability for years to come. Before doing any upgrades to your garage door, you should consult your local garage door repair company.
Material
Garage doors come in a wide variety of materials, each serving a unique purpose. Climate, sun exposure, and personal style will all need to be taken into consideration when deciding which garage door is right for you. Choosing the wrong material could mean costly maintenance in the long run.
Steel: As far as garage doors go, steel has pretty much been the standard installation for decades. It is low maintenance, durable, and works well in all climates. They aren't as well insulated as other options, and tend to take more damage. However, they are incredibly cost efficient, being one of the least expensive options.
Wood: Homeowners love wood doors because of their elegance and beauty. However, wood comes with a steep price tag and has the highest maintenance standards. These doors require painting or staining every couple of years. (More often if you experience high temperatures or extreme weather conditions.) If you wait too long, you will need to sand the entire door and start from scratch. If you are considering wood doors, just know you will need to be committed to regular upkeep, as well.
Fiberglass: If you like the wood grain look, but are concerned about the upkeep of wood doors, fiberglass is a great option. It has the texture of wood, without the high maintenance and it costs less. Fiberglass holds up well in humid climates, but it's susceptible to wind damage.
Aluminum and Glass: This unique garage door fits a very specific style at a moderate price. Typically used to match a contemporary look, the aluminum and glass door is built as an aluminum frame around glass panels. They are built with durability in mind, so these doors should hold up well in most climates. Just make sure you consider privacy when selecting the glass option for your door.
Preparing the Finished Product
Once you've decided on the material for your garage door, you need to complete the look. For this, you'll want to consider the overall look of your home, so it blends together seamlessly.
Styles: You'll likely choose from one of four styles—raised panel, traditional, carriage, or contemporary. It's important to note that not all doors are available in every material. For example, a true contemporary door is only made from aluminum and glass construction. The professional garage door installation experts at Manalco Contracting Ltd. will guide you through the garage door selection and installation process to make sure you have a beautiful finished product. They have 45 years of experience in the market and they take the time to recommend door systems for every kind of project.
Color and Finish: Unless you are installing the garage door in a new construction, you will probably paint it to match the rest of your home. But it's important you get a color match. Ask your manufacturer to match your home's existing colors to the garage door so the garage door doesn't stand out for the wrong reasons after it's installed.
Windows: Depending on how you use your garage, you may consider adding windows to the garage doors. Not only will they give the door aesthetic appeal, but they will bring in natural light. If you use your garage for any form or recreation, windows are an excellent added feature. Just make sure you choose windows appropriate for your climate. This means looking for features such as energy efficiency and impact resistance.
Upgrades
To extend the life of your garage door, you can choose a few upgrades to save money in the long run. Higher grade springs means prolonged life. Installing a new garage door opener will save in labor costs than if you wait until later, and means you are starting fresh. And upgrading to polyurethane insulation will offer added energy efficiency. Spending more may seem overwhelming at the time of installation, but the benefits speak for themselves.
Your garage door can say a lot about your home. It welcomes you from a long day at work. It protects your belongings from the outside. The garage door can also be inviting when the space is set up for entertaining. With the right upgrades, you can make it a work of art.