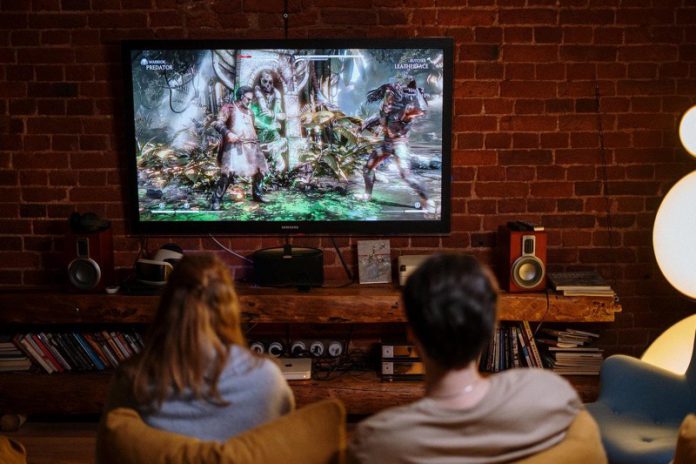 Having an area of their home dedicated to their favorite pastime is something every true gamer aspires to. Designing an entertainment center where you can enjoy your hobby is the ultimate way to celebrate the art of video gaming, and it goes beyond investing in a great gamer chair.
From comfy furniture to gamer gadgets to cool accessories that will make hours and hours of playing more comfortable and enjoyable, here's a list of six gaming room essentials you'll need in order to create an epic entertainment space you'll love spending time in.
Set the stage with a quality PC gaming setup
When setting up an entertainment corner, you want to start with the basics. Things such as a gamer chair, a corner desk, PC/console, monitor(s), and a mouse and keyboard will dictate what the rest of the space should look like. The choice of items, consoles, design, and color palette is completely up to you.
That said, you want to make sure that the furniture you pick is comfortable and practical. A reclining chair will give your back the support it needs, while a spacious desk will leave enough room for food and drinks. Other nice-to-have, but completely optional game room add-ons include a comfy sofa, bean bag chairs, storage space for your gaming accessories, as well as extra gaming chairs (if you plan on inviting your gamer friends over often).
Create a perfect relaxation and gaming spot with a flat-screen TV
If you plan on designing an entertainment area where you'll be spending a lot of time with your gamer friends, you should definitely consider investing in a flat-screen TV. It's the perfect add-on for spaces where you'll be spending a lot of time watching the latest movies, but it's equally practical for game nights with your friends.
Installing a flat-screen television will also make it possible to connect your console or a PC monitor. That way, you'll be able to enjoy your favorite games or even movies and TV shows in high resolution.
Keep things practical with a USB charger headphone stand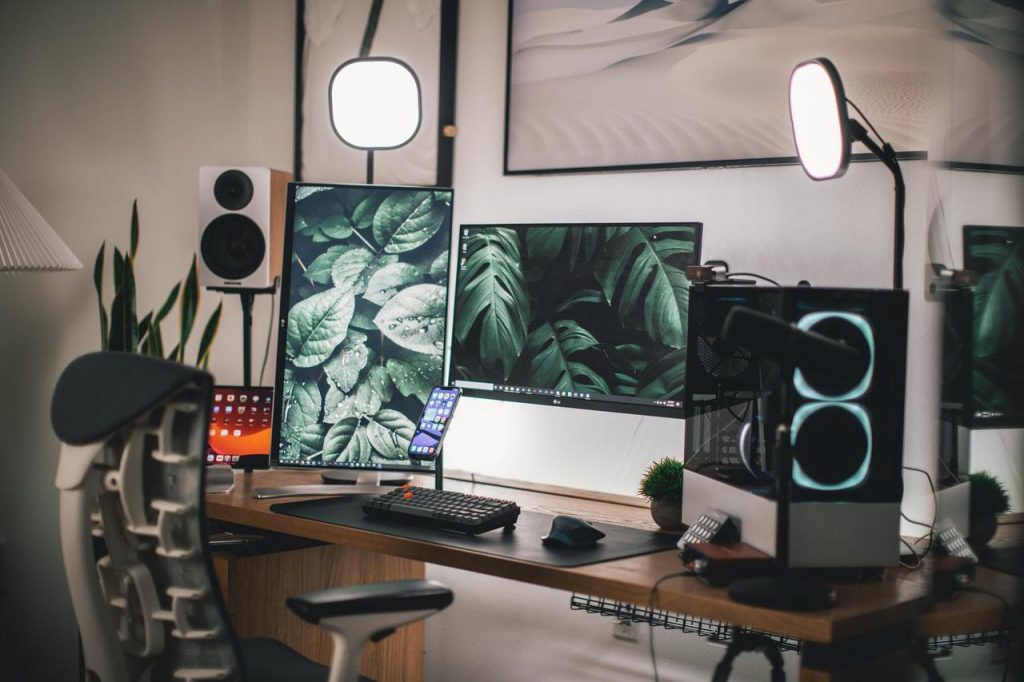 The best things are those that perform double duty, and a headphone stand that acts as a USB charger is as practical as it gets. It allows you to stack a couple of different headphones, and it also comes with several outlets and USB charging spots. What this means is that you can plug in and charge multiple devices while you're playing games. The way it works is it detects devices after which it charges them super-fast.
Those higher-quality ones' outer shells will be made out of fire-resistant materials, and they'll also come with premium circuitry. These are just some added safety features that can really make a difference when it comes to your gaming experience.
Add a cocktail corner or a minibar for refreshing breaks in-between games
You can have the fanciest, most expensive gamer setup and the highest quality components, but no entertainment space is complete without a cocktail corner or at least a minibar setup. Even the most passionate gamers need a quality break, and one of the best ways to unwind in-between your gaming sessions is to reach for some energy-boosting gamer drinks.
By setting up a cocktail corner or a minibar, you'll create the perfect conversation zones where you can kick back and relax with your favorite beverage in hand. It'll also serve as a practical entertainment zone during the warm summer months and a perfect retreat during harsh winter.
Set the mood with a cool lighting design
Every room in your home can benefit from cool lighting design, and your gaming room is no different. Nowadays, you can find a wide variety of styles, designs, and colors, so creating your ideal lighting setup shouldn't be a problem.
Take your gaming experience to the next level by investing in LED strips. They will make your gaming corner more effective, especially if you go for targeted ambient lighting fixtures. You can also rely on disco lights, string lights, and lava lamps to keep your entertainment space well-lit and welcoming. Make sure to add some dimmer lights as well – they'll create a more intimate vibe and make any neon sign more prominent should you decide to add one.
Add finishing touches with neon signs, gaming posters and wall decals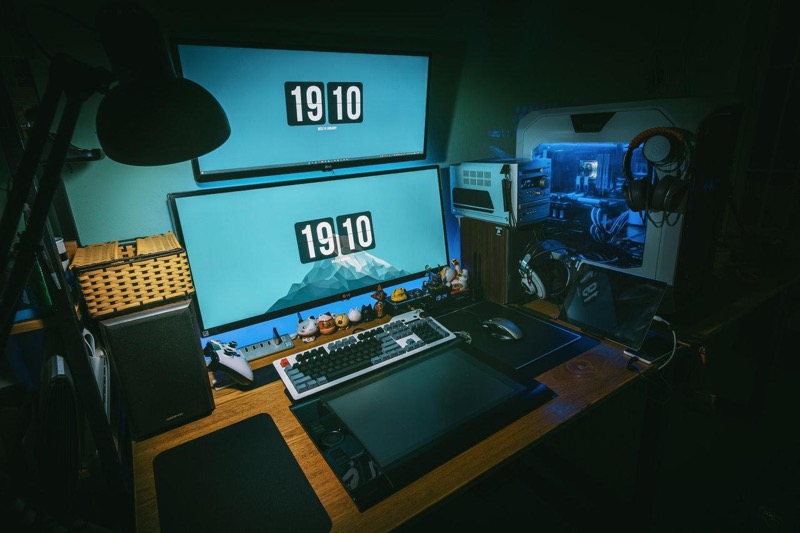 Once you've set the stage and gotten your hands on every gaming room essential you could ever need, it's now time to put a couple of finishing touches and wrap up your gaming room design.
For neutral spaces that lack color, consider adding pops of color through accessories rather than painting the room in a particular color scheme. Simplify the process by adding details in those particular colors, whether through gaming posters, wall decals, or neon signs. They'll create the perfect ambiance and complete your gaming space. When and if you get bored, you can simply switch them up or move them around for a fresh, new look.
Wrapping up
Designing the ideal gaming corner means different things to different people. However, all gamers can agree that a gaming room isn't complete without these couple of essentials.
Rely on the tips above to inspire your entertainment space design, and you should have no trouble creating a space that will provide you with the ideal gaming experience.