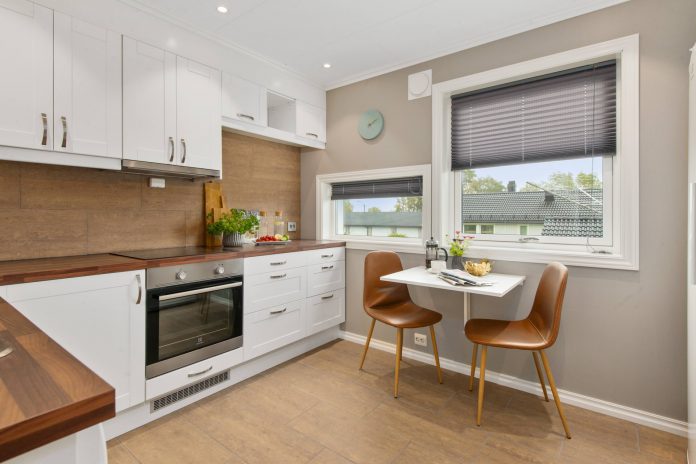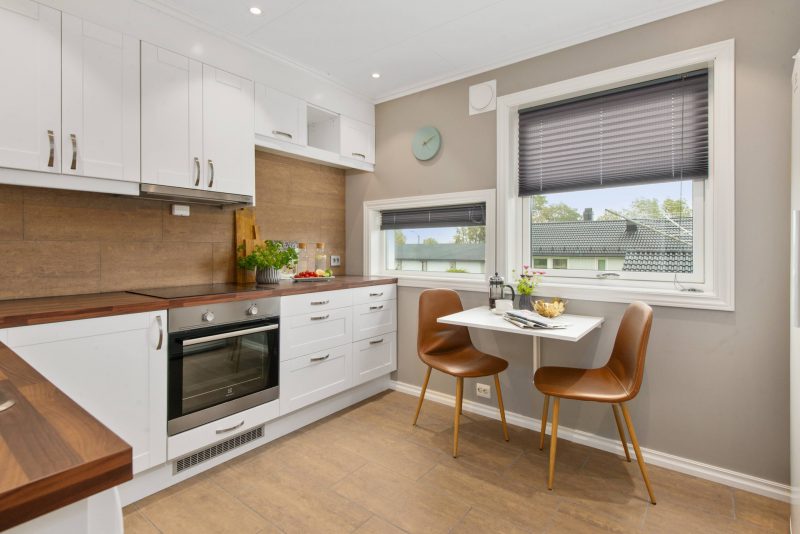 Kitchens are no longer just about vessels and cooking. A lot of emphasis, planning and effort goes into equipping it with the best of gadgets, cooking utensils and other ornamental accessories. One of the latest and most popular additions to the list are dutch ovens. They have become a must-have in every kitchen not only for their culinary performance but also for their looks. Let's find out what makes these stylish dutch ovens the pride of every kitchen.
1. Durability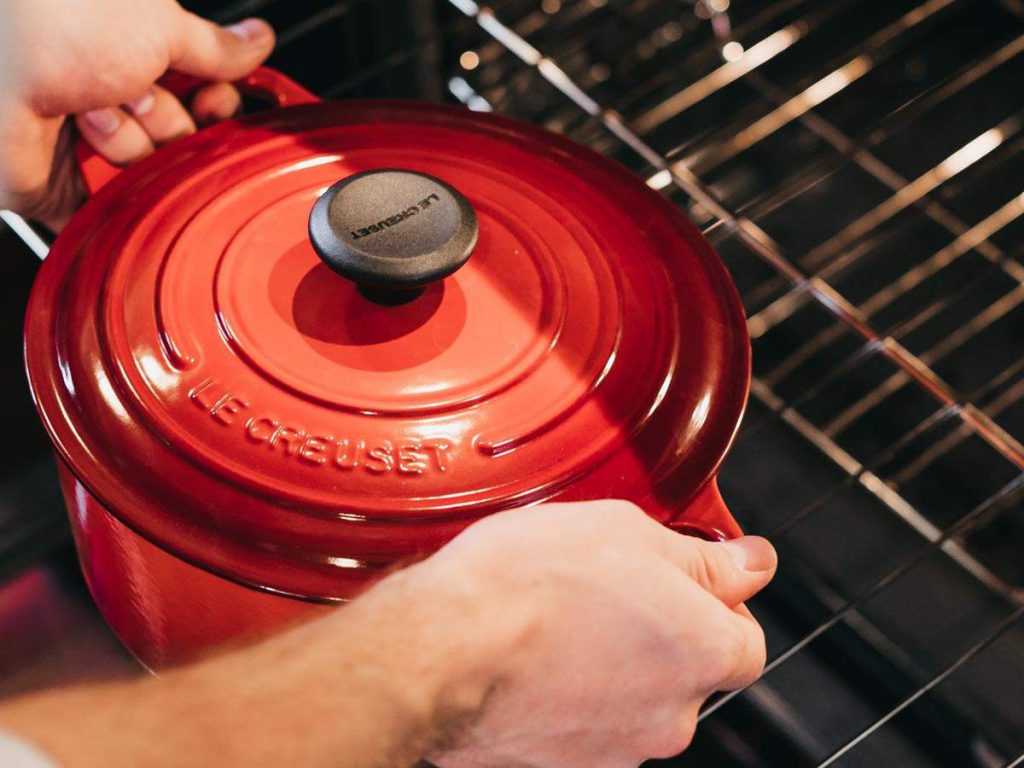 A dutch oven is a thick-walled pot that comes with a tight-fitting lid made out of cast-iron or cast-aluminum. It needs to be well-seasoned regularly like any other cast-iron cookware for best use. However, now many of the dutch oven pots have an enamel coating that lets you use the vessel immediately without any seasoning. These are much easier to clean and go through years without any dulling of the interior or staining. In fact, cast iron dutch ovens have a long-standing reputation of being handed down through generations as they can last for about 50-75 years if properly taken care of.
2. Aesthetic appeal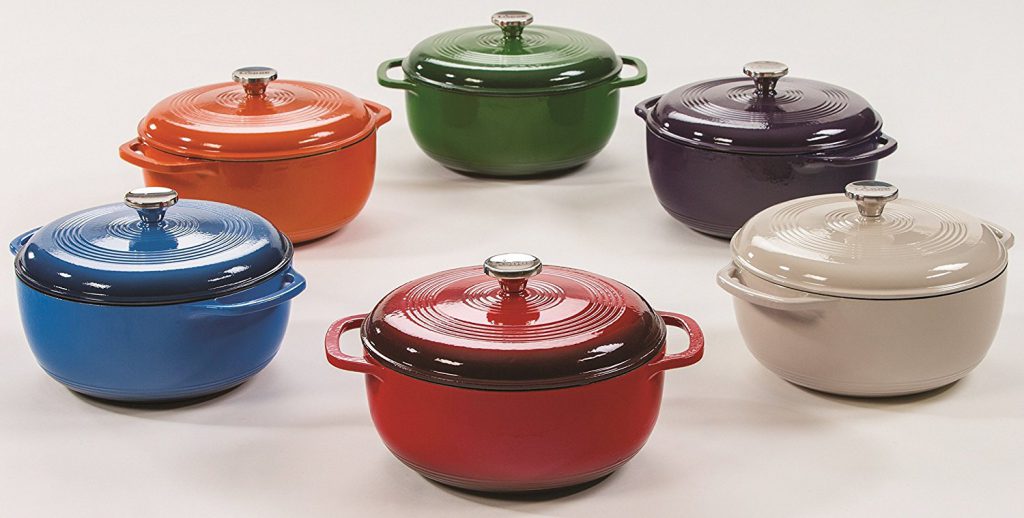 Traditional dutch ovens were made of cast iron and cast-aluminium but today, they come with an enamel coating in vibrant shades and various shapes, making them a perfect accessory to doll up the kitchen. There are smaller ones for single households and larger sizes for bigger families. In fact, they come in many shapes too, oval to better fit chicken or roasts, deep round ones for stews and soups, and flatter ones for braising.
Get a fine collection of these ovens in different colors and hang them from a pot rack or leave them on display on your stovetop. They will offer an immediate facelift to your kitchen.
3. Versatility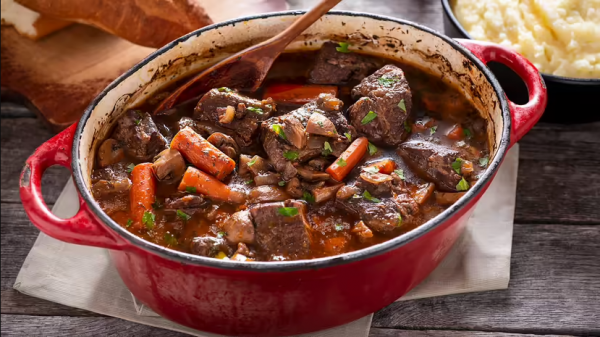 A dutch oven is perfect for those who like to experiment with their cooking and try out different kinds of dishes. A good quality dutch oven is heavy and thick enough to conduct and retain heat and deep enough to manage large cuts of meat or liquids. You can use it for stews, soups, pastas, and braises. The best part is it can go straight from the stove-top to the oven. Below are some of the dutch oven uses that make it such a favorite with all those who enjoy cooking.
You can make delicious pasta without having to use a pot to boil water. The trick to making yummy pasta is to use an intensely flavored, moisture-heavy liquid like a combination of wine, water, canned tomatoes and broth. This saves time and makes for delicious pasta too.
A dutch oven allows for the perfect braising of meats, be it pot roast, pork ribs, and more. Braising involves cooking food in a sealed environment with some amount of liquid so that it cooks in the steam generated from the heating, making meats more tender and perfect-to-the-bite. The tight-fitting lid of the dutch oven ensures no moisture escapes and the food is cooked to perfection without overcooking it.
A good stew is one that is not runny and has a rich flavor. You can make the most delicious stew in a dutch oven using the low-and-slow cooking technique that allows all the starchy ingredients to break down and add some body to the stew naturally.
4. Self-basting cycle and even heat distribution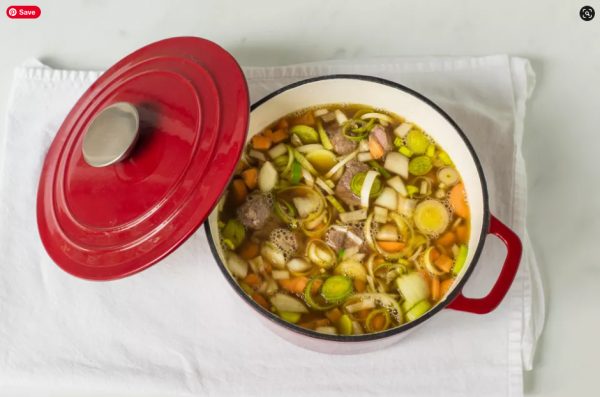 Dutch ovens come with tight-fitting lids that let the vessel become a virtual oven. The hot air rises to the lid that condenses and drops down to the food being cooked, keeping it nice and moist through a natural self-basting cycle. It adds to the flavor, enhances browning, and makes the food juicier. No wonder the stews retain their thickness without overcooking the vegetables and the meats cook till they are tender.
Another benefit of cooking in a dutch oven is the equal distribution of heat, eliminating the need to stand near the pot and stir the food, fearing it will stick to the bottom. Even heating ensures that the food is cooked properly without any hot or cold spots in between. Having undercooked food, especially pork or chicken, can be dangerous for health. Also, being made out of cast iron, it retains heat longer than other pans, which means no spending time re-heating food again and again.
Conclusion
If you are aspiring to be a good cook or you are already one, a dutch oven is a must-have in your kitchen. This versatile all-in-one pot looks good and cooks even better. From those hearty stews to finger-licking pastas, a dutch oven is versatile, easy to use and durable, making your cooking experience a pleasurable one.