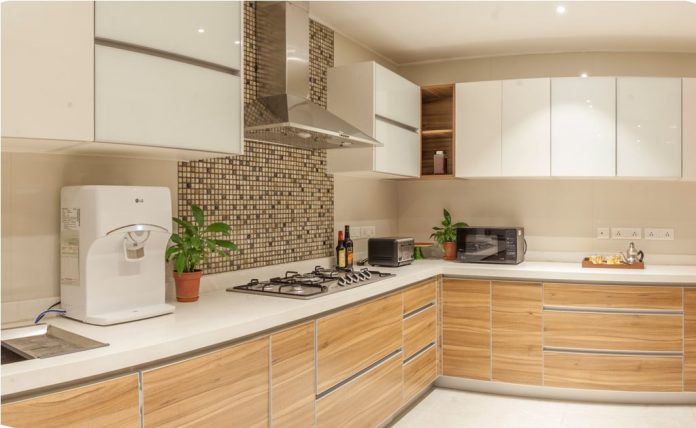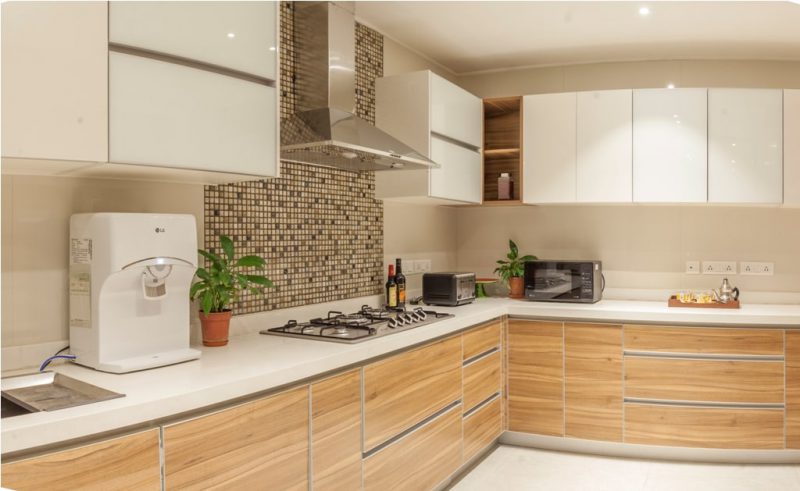 If you're someone who likes to stay organized, then there's nothing more you can ever like than a modular kitchen. With designated spaces for all your pans, woks, and plates, a modular kitchen will not only make your life easier and more convenient but will also satisfy the organizational bug in you.
However, if you're planning to upgrade to a modular kitchen for the first time, there are a couple of things you need to keep in mind to make sure you get the best use out of your new kitchen. So here we discuss five modular kitchen interior tips to help every first-timer must know.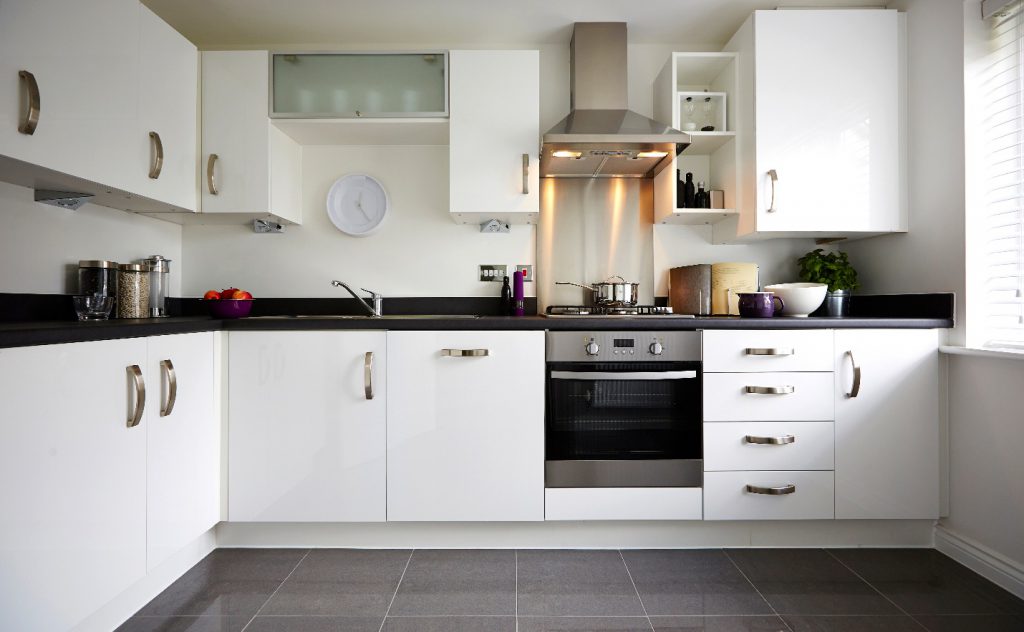 Draft Your Kitchen Work Triangle
Your kitchen work triangle constitutes your sink, fridge, and hob, and a large part of designing your modular kitchen layout depends on this triangle. Therefore, it is critical to draft the interaction between these three most important elements of your kitchen to make sure you're able to move and work in your kitchen seamlessly.
Be Mindful of the Counter Top Height
The best thing about a modular kitchen is that it can be customized according to your needs and choices. This is why it is always advisable to consider your needs and be watchful of your requirements while approving your modular kitchen design.
One thing that people often ignore is the height of the counter. You're going to spend all your kitchen time working on your counter. This is why it is very important to make sure that it is of a convenient height and allows you to work comfortably
Kitchen Colours Play a Significant Role
When you're devising your modular kitchen interior, one thing you should definitely be careful about is the colour theme. While the right colour palette is important in every part of your home, you need to be a little extra wary while choosing the colours of your kitchen.
Your kitchen is a spill-prone area, and this is why your light colour walls can be risky. Moreover, cheerful colours like yellow, orange and green ignite appetite can be used instead as they are popular choices for modular kitchen interior.
Don't Forget About Kitchen Lighting
When it comes to kitchens, natural lighting is a must. It helps you see your food the way it is and also makes your kitchen appear more lively and positive. However, it's also important to incorporate a few artificial light sources in your kitchen.
Overhead light sources light up your countertop and island, where most of the action takes place. These days under-cabinet lights are also becoming incredibly popular for modular kitchens.
Make the Most of Your Corner Spaces
Often while designing the layout of modular kitchens, the corner spaces get ignored. However, these spaces can prove to be storage heavens that can help you store all your big and small kitchen essentials. Professionals can help you create the best modular kitchen designs with optimal use of corner spaces.
Do You Know-How to Trash It?
While some people like to have the trash can in plain sight to make it easy and convenient to dispose off the trash. However, modular kitchens can provide you with the best solutions to hide away that bin, while also keeping it conveniently accessible. Not only is this good for the aesthetics of your kitchen, but also a more hygienic option.
Your Gateway to the Best Modular Kitchens
Reputable interior designing brands such as Livspace can provide you with end-to-end solutions for the best modular kitchens along with a host of other décor options for your entire abode.
From modular kitchen design ideas to materials and installation, LivSpace is your gateway to the kitchen of your dream. So, if you want to upgrade to a brand new kitchen, get a free consultation from Livspace and experience the new way of cooking!