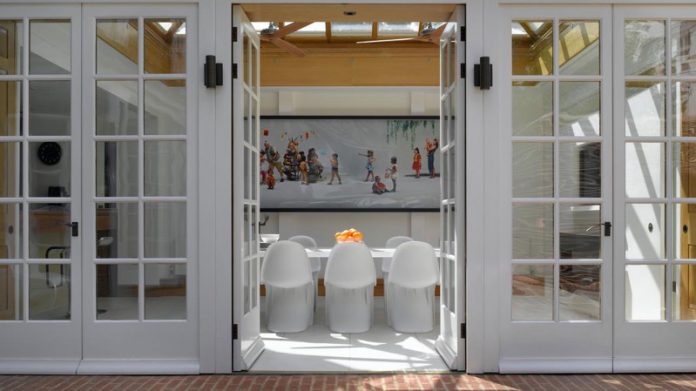 There aren't too many homes that don't have sliding doors, and that's because they are an affordable and effective way to connect indoor spaces with outdoor ones. We've put together this informative guide to share everything you need to know about glass sliding doors to help you decide if they are a good idea for your place.
Why should I choose sliding doors over other types?
Traditional enclosed doors are known to shut off spaces by obscuring the view from inside to out, and for an outdoor area, this isn't what you want. Modern-day homes are all about extending the inside to the outside to create a cohesive and unified space. Sliding glass doors are the perfect way to do this. They are strong, durable and require very little maintenance once installed.
What is the best frame choice for sliding glass doors?
There are many framing options you can choose from, and which one you deem best for your home will depend on your personal preference. Some popular choices include timber, aluminium, and for the ultimate luxury, frameless structural sliding glass doors. At the end of the day, it comes down to the look you want and how much you are willing to spend. If you are unsure, our highly skilled team can help you work through your options to find the best sliding doors for your space.
What colour can my sliding glass doors be?
The great thing about sliding glass doors is you can customise the overall look by choosing a framing colour to suit the rest of your house. Aluminium glass framing is powder coated and comes in an array of colour options. If you choose timber, it can be stained or painted, and the wood itself comes in a range of species which all have different colour variations. Popular options tend to be clear-stained timber or black aluminium. You can also choose a glass type such as coloured or textured.
Can I choose the size of my sliding glass doors?
A standard glass sliding door is generally just over 2 metres high and around 150cms to 183cms wide. While you can have your sliding glass doors in a specific size, it's more cost-effective to have a standard door size because if you need to have repairs or replacements done down the track you don't have to get your glass door custom made. If your glass doors are excessively heavy, you may need an automated opening system installed.
Benefits of installing sliding glass doors
Let there be light
Sliding glass doors allow ample natural light into the house, this can completely change the appearance and feel of the home. They prevent the house from getting dark and dingy which can reduce the need to use lights throughout the day, over time this can save you a substantial amount of money on your energy bills.
Increase airflow into the home
A healthy home is well-ventilated. It gets rid of moisture, smells, toxins, and condensation within the home. Having big sliding doors that you can open allows plenty of fresh air to flood inside. This especially comes in handy when the weather starts to warm up, but it's not hot enough to put the air-conditioning on, rather than artificially creating cool air, you can do so by opening your glass sliding doors.
Can make your home appear bigger
Glass is one of those great materials that can make a home appear bigger than it actually is. Sliding glass doors are a great choice for all homes and more so for those that may be lacking space. They not only make a room look bigger, but as they slide rather open like a regular hinged door, they can free up the space around them for other things other than a door.
Enjoy looking into your backyard
Many of us purchase our homes for the area that it is in and what better way to enjoy it in all its glory than by looking at the view outside. Glass sliding doors allow you to admire your gardens, surroundings, and watch the kids play.
Reduce noise
By choosing a thicker pane of glass for your sliding doors, you can reduce noise transfer by up to 70%. This can allow you to enjoy your home in peace without noisy neighbours or street traffic disrupting your serenity.
Save you money on your energy bills
Using energy-efficient glass in your home can cut down on your energy bills by preventing heating and cooling loss, this not only saves you money, but it's better for the environment too.
Contemporary and stylish
Glass sliding doors come in many contemporary designs and styles which can enhance the appearance of your home. The better your home looks, the more value is added to it. If you are looking to sell, it's an effective way to add dollars to the sale price of your property.
Easy transition from inside to out
If you like entertaining and you have multiple people over at any one given time, you may benefit from having large sliding glass doors. It allows people to move from inside the home and vice versa with ease rather than bottlenecking at a narrow entry point.
If you are considering glass sliding doors for your place, contact our team of highly skilled glaziers here at True Blue Glass, we have options for every home, style, and budget.