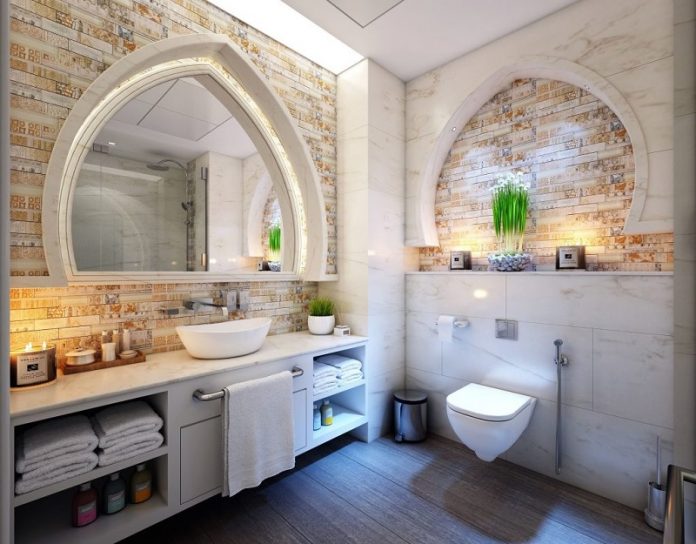 There are two aspects to choosing the right accessories for your bathroom. The first is about style and aesthetics and the second is a matter of functionality that adds to the comfort levels. For the best results, it is essential that all accessories match and complement each other and create a harmonious environment. However, with the available range of bathroom accessories to choose from, the task of getting the right ones is not always easy.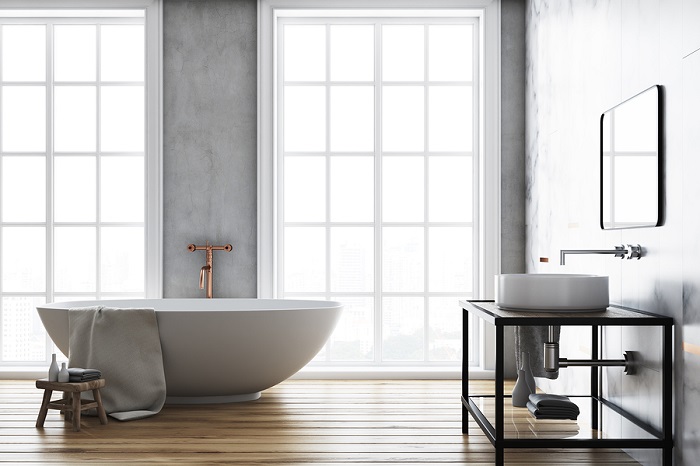 Here are a few tips that may be followed to ensure that you make the ideal choice.
Decide what you need
Before you go shopping, spend some time evaluating your needs. Introspect thoroughly and decide first on which accessories you cannot do without. The basic ones, also known as the "basic eight" include robe hooks, toilet brush holders, towel rings, soap dishes, toilet paper holders, bathroom shelves, towel rails and toothbrush holders. Settle on the ones you need and their quantity. For example, for a double basin vanity, you will need two of everything – two bathroom shelves to be placed above each basin and two of towel rings, toothbrush holders and two soap dishes.
Look for accessories that are trending as well as those that have recently been introduced in the market which is high on functionality. You can then deck out your bathroom in tune with your requirements. For instance, one of the latest innovations in bathroom accessory technology is heated towel racks. These racks will be particularly useful if you stay in a humid and moist location. Again, if you have older adults staying with you, fix a few extra grab rails in your bathroom. The point is to make your bathroom highly functional and safe.
Introduce a sense of style
To bring about a sense of harmony and style, you have to ensure that your bathroom accessories match and complement each other. You cannot mix gold faucets with silver accessories. It will be a mismatch and give a feeling that they have been somehow cobbled together. This is true for fittings as well. If you are choosing bath tap sets, you should maintain uniformity. Double-spouted taps at one point will not go well with single spout ones where the hot and cold water is pre-mixed automatically.
Style is also a matter of bringing all the elements together and working according to a theme. You cannot have elaborate and ornate accessories when your focus is on a contemporary styled bathroom. If you have any doubts in this regard, play safe and choose accessories with simple and clean lines. These are timeless in design and match both traditional and contemporary bathrooms equally well. Modern bathroom accessories have unique and exclusive aesthetics and complement other fixtures and fittings seamlessly when fixed to the walls.
Know the materials
Bathroom accessories that have a silver-coloured finish are the most popular. A couple of decades back, most accessories were finished in chrome. Even though Chrome has a highly-polished aesthetics, there is always a possibility that the accessories will rust and peel over time. This is the reason why most accessories are today made of stainless steel that does not rust, flake or peel. The metal is also very durable and is easy to clean and maintain. These accessories are made of either polished steel or matte finish and perfectly matches with other fittings like a bathroom shower set.
Another advantage of stainless steel is that it is environment-friendly as it is fully recyclable, unlike glass or paper. If you want to establish green credentials in your bathroom, opt for stainless steel accessories.
These are some of the tips that you can follow while buying bathroom accessories. However, the most critical guideline is to make purchases according to your lifestyle and desires that reflect your personality. After all, it is not every day that you will shop for bathroom accessories.