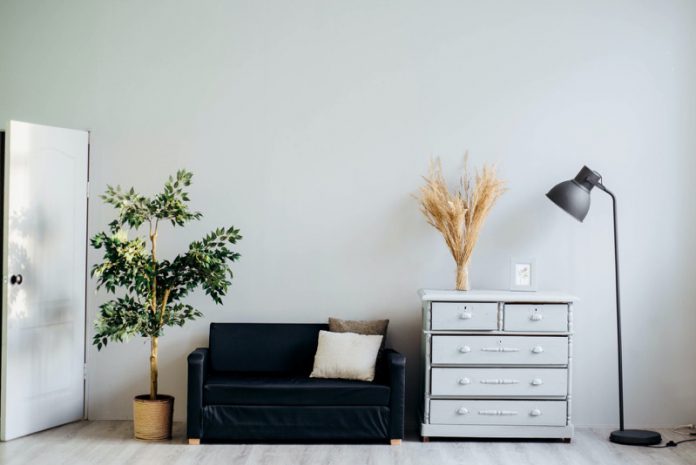 One good thing that pandemic has given us is the change in our perception. A sagacity to live better than just relentlessly running around. IT was a much-needed pause we all needed to stop and reflect on our life choices. Including our style of living and decorating our abode.
I'm pretty sure everyone who worked at home did, at some point in time, want to renovate their home – if not at least make changes that make them happy.
Few style ideas everyone is showing interest in are,
A safe space for their privacy
Bringing back a piece of history
Being eco-friendly
For those who still wish to refurbish their rooms, here are some latest trends to consider.
Maximalism
Go the extra mile! As they say – the more the merrier. Don't hide any of your emotions or creativity. Let it spill all over your reading room.
Maximalism means everything extra. Do you like different wallpaper prints? Go with all of them. Do you like mirrors? Decorate your wall with different styles. However, instead of spilling your room with random objects and colours, pick the theme wisely. Select the appearances that compliment each other. Find the order in the chaos!
Sustainability
With the rise of environmental awareness, the demand for sustainable products has increased. Is the product ethically made and responsibly traded is the burning question.
Furniture that has comfort, beauty and least damage to nature is prefered. Many of them are under the assumption that it might burn a hole in their pockets. Let me clear the air out! These products are slightly more pricey than your usual furniture. But, it is worth all the investment as these are longer-lasting than your regular ones.
Minimalism
It's precisely the opposite of maximalism. Minimalism has the introvert kind of personality. It is more subtle and simple. A lot of people prefer minimalistic furniture as it is easy to maintain.
The beauty lies in simplicity. It's about having enough space all while having every essential item in the room. The colours are usually monotone in nature. All the artefacts, furniture, and walls have different hues & tints of the same colour. You can select a piece of furniture or art of different colours to make a statement.
Vintage are the statement pieces
One thing we can't have enough of is vintage furniture. It's astounding how the craftsman back then created such masterpieces that have lasted for centuries together. And without a scratch!
We'd be surprised if our current generation lasts for 2 decades! Vintage pieces are elegant, classy and create a statement to your room. From Victorian-era sofas to Georgian-era tea tables, find the furniture that speaks to you and flaunt it in your favourite room.
Final thoughts
Choose the colours that reflect your personality. Bright or dull, simple furnishing or vibrant touch, your room is your canvas. Redecorate, repaint and reinvent yourself in this whole journey.
If there is an artistic block, you always have experts to fall back on. These experts are trustworthy and can provide you with creative insights that you were not aware of. Seek their expertise through apps that can find an email address. GetEmail.io is a white page of all the professional email addresses around the world. Give it a try!