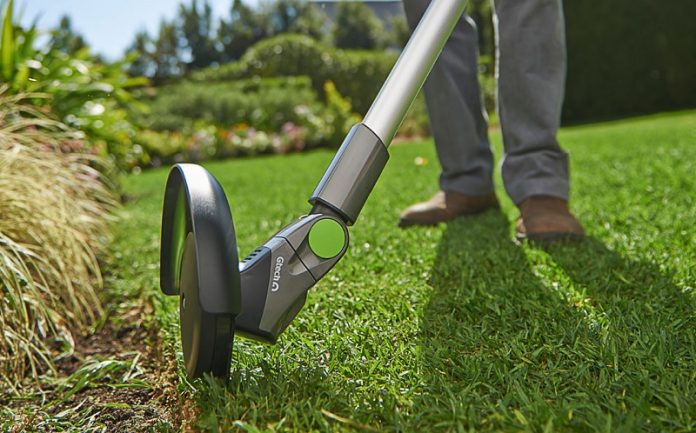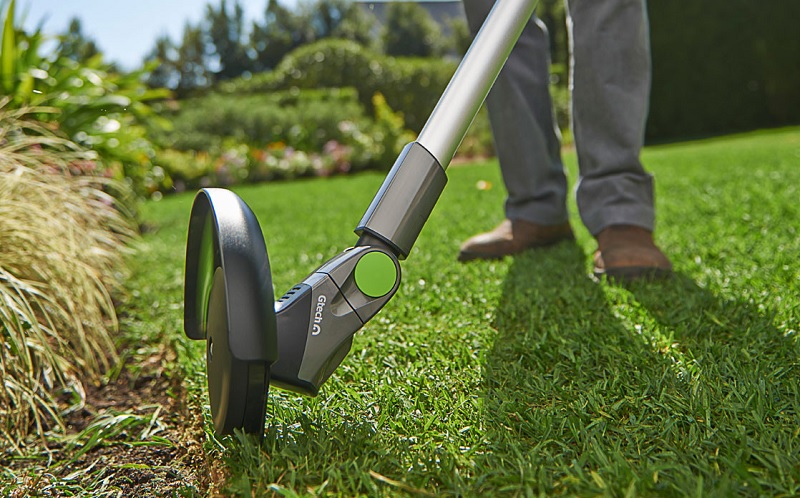 The summer season and holidays time is almost here, so obviously you will want to spend some relaxing and entertaining time at your lawns on evenings as well as on mornings. Barbecues and parties with friends and family at your lawn offers great paths to drive away from the grind of your stress-full life. However, before you are ready to have fun, you must make sure that your yard is looking pretty sharp to keep yourself and your spouse happy. Spending all your time out by hand pulling stray grass and weeds around your lawn is not an option. Getting smart looking and perfectly detailed lawn is possible only by using a string trimmer.
Even plenty of acres lawn won't look beautiful if you have untrimmed walkways with big grass poking up around fencing and trees. A string trimmer is the top-rated garden tool that treats a variety of yard grooming problems and offers better performance for less money. The string trimmer is available in three forms. If you wish to skip the hassle of dealing with oil and gas, then you can adopt electric string trimmer for your lawn trimming purpose.
In general, corded-electric string trimmers weigh less and even cost less when compared to other type string trimmers. This corded electric string trimmers can be used for smaller yards and more modest landscaping needs. These string trimmers don't require any tune-ups, and they turn on just with push-button ease. Though these trimmers are of a lightweight compared to gas string trimmers, it is still recommended you to wear hearing protection. These string trimmers would cost around $90 to $110
Cordless-Electric String Trimmer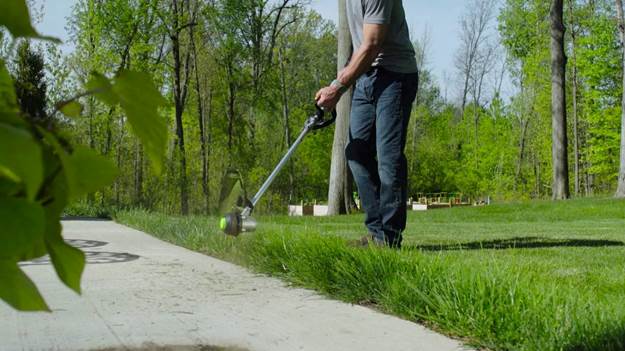 Battery-powered string trimmers generally offer cord-free mobility without pull starting, fumes, and fuelling. These string trimmers help you to edge and trim your lawn impressively. They mainly perform in an effective manner in moderate-length grass lawns. However, plug-in and top gas-electric trimmers, still outperform them in the tall grass lawns. They are more in weight compared to the corded models and are limited with a run time of about half-hour before they need a recharge, which can take hours for other models. These are best suited for smaller lawn jobs.
Just like corded-electric trimmers, these cordless trimmers with a top-mounted motor are also easier to handle and are better balanced, compared to those trimmers with a motor near the cutting line. These cordless string trimmers would cost around $130 to $190
What is the Best Cordless Electric String Trimmer?
With so many options available online for cordless electric string trimmers, it could be difficult choosing the best one. Weed eater or string trimmer is a powerful tool specifically designed to clean up weeds, grass and other foliage that is present around the edges and at the tight spaces of gardens and lawns. To have a beautiful looking garden, it is compulsory to adequately tear down all the foliage and stray weeds. To do this, you want to find something that is powerful, and that is easily maneuverable. The string trimmer you choose should use a string efficiently, and it should be simple to extend more string as it wears down. The main thing is that it should have a run time long enough to finish the entire task at hand. The best electric string trimmer will also be of lightweight and will be of free of excessive vibration.
EGO ST1501-S
Ego ST1501-S is one of the best top cordless electric string trimmers that is powered by an outstanding 56-volt lithium-ion battery. The tool weighs 7lbs and has very low operating noise which is sure to please both you and your neighbours. This string trimmer comes with five-year warranty and has multiple mah batteries available in the form of 0Ah, 2.5Ah, and 2.0Ah batteries. The tool provides up to a one hour run time depending on the battery. These string trimmer batteries are interchangeable with other Ego products also. It is famous for its 15 inches wide cutting swath, and that extra cutting room makes it quicker to use than many trimmers that have a 12 inches swath. It has many pros that include safety lock-off lever, ergonomic handle, and low vibration.
By keeping safety in mind, EGO ST1501-S  string trimmer manufacturers added a lock-off lever to keeps you away from accidentally starting the motor when you don't mean to start. For people who are thinking to keep the lawn looking like one on movies, this Ego ST1501 s string trimmer is the best option that gives you an impressive price to performance ratio.