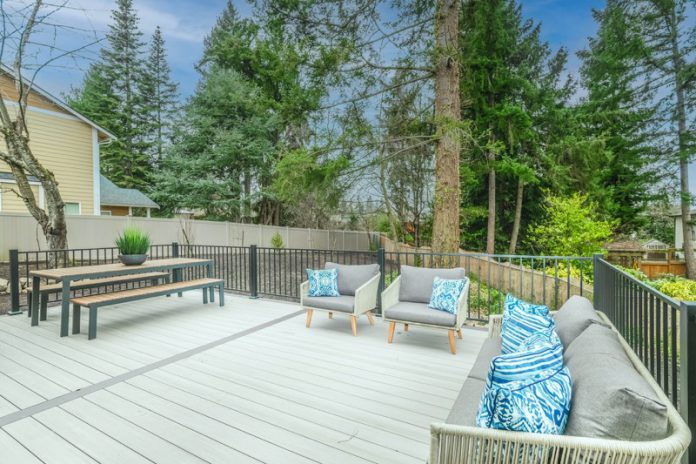 Whilst UK summers can be quite unpredictable, there comes a time where the weather ends up just perfect. We invite friends over for garden parties, stay up late into the starlit evenings and channel feelings of being abroad, sitting around a campfire. It may not happen as often as we'd all like, but that's as good a reason as any to make the most out of it. Check out these great ideas for giving your garden that added flair for the next time a heatwave rolls around.
Choosing Your Plants
Without the right knowledge or dedication, gardening can be a real challenge. If you're an avid green-thumb, you're likely going to skip this paragraph which is entirely fair. But if you're an intermediate gardener, or even completely new to the game, we might be able to help. To reduce the time spent deliberating over plants and pouring over websites and forums to see why on earth your new flowers are wilting or how to stop everything from eating them, choose hardier easy to care for plants and flowers. Things like eye catching Forsythia and Honeysuckles will resist the often-harsh UK weather cycles and bring a vibrant look to your garden. To fill out those borders or add some privacy, throw in some humble and hardy shrubs and bushes. Consider adding a Buddleia to attract a myriad of different butterfly species too—they just can't resist!
Seating Area
Patios and decking are top choices for most homeowners looking to reinvigorate their garden. Having a designated area, away from bumpy surfaces like lawns and gravel are important to have that extra level of comfort. You may also want to stick to a patio area as then you could even add a permanent firepit for everyone to sit around. Fire pits and heaters are a great addition to any seating area as, even on the warmer summer days can have unexpectedly chilly evenings. As well as the temperature, keep in mind having protection from other elements such as rain and wind. You could consider awnings that can be used to provide some light shelter so that you and your guests can enjoy the outdoors no matter the weather. Awnings can also be used to provide some much-needed shade too.
Entertainment And Atmosphere
Depending on the type of party you're hosting; you may want to have some good quality music systems and atmospheric lighting to set the mood. Set up some waterproof outdoor speakers and an outdoor extension cable running to your seating area. This will save a lot of time and effort bringing everything outside every time you have people over. For lighting, choose warm lights or LED fairy lights, or maybe even some pleasant tealight lanterns. Refrain from using bright spotlights as this can detract from the feel of an evening outdoors.
Pools And Hot Tubs
A hot tub isn't for everyone, and they often require a lot of looking after. But if you're committed to keeping yours in top shape, they can be an amazing addition to any garden. Being able to relax under the stars in a bubbling jacuzzi, no matter if it's raining or snowing, is a delight. Outdoor pools are also a fantastic option if you have the funds and the space. Be careful though, adding either of these to your home will make you a key target for hosting every party!