Roohome.com – An industrial house design with the unique decor ideas will serve you a different feel about a residence. It can make your space more interesting and enjoyable. Besides that, You are possible to make it looks stylish and perfect for spending quality time by adding some unique accent and features. You also need to choose the furniture design that can fill and complete it properly.
Industrial kitchen and dining room design ideas
Having an industrial kitchen means that you have an awesome kitchen and dining room with its style also. The design and concept of the kitchen below offer a distinctive urban feel that is very comfortable for your activity. The use of wood and brick material still be the favorite color for the industrial style. You can see the elegant brick wall with the vintage stairs design that looks match each other.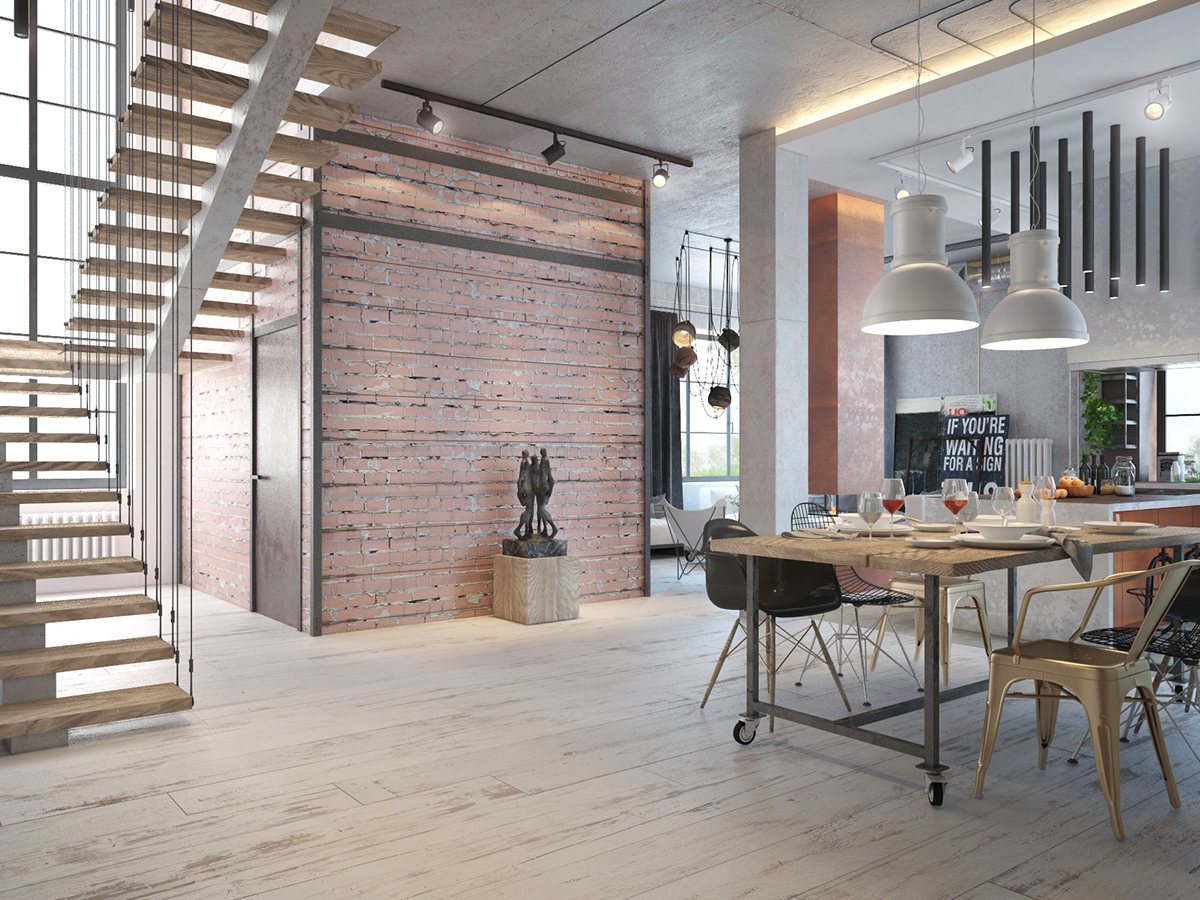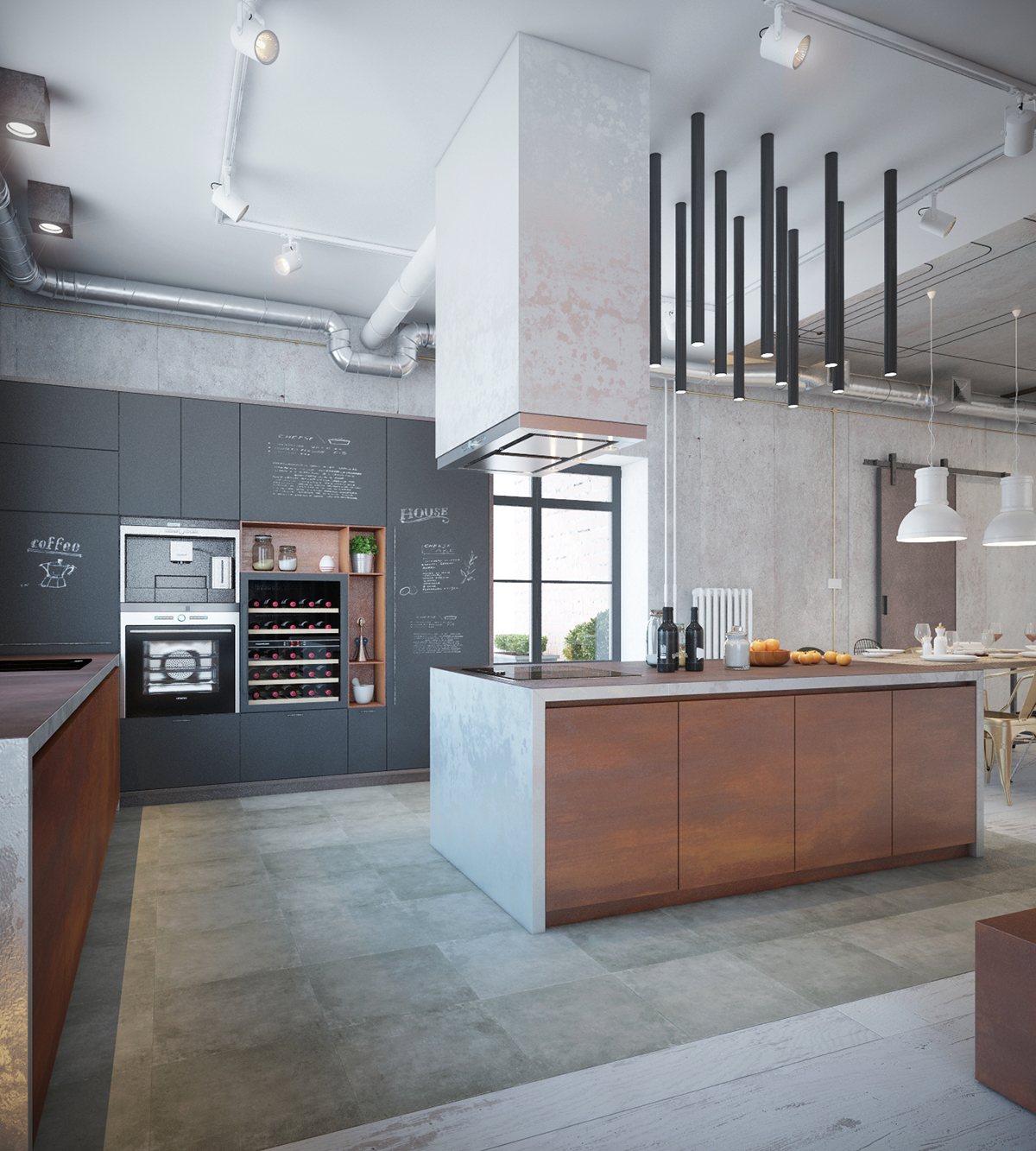 Industrial kitchen bars ideas
Industrial decor idea will make your kitchen bar looks like a luxury bar. It can be effective to accompany your breakfast time. Why? Because it looks so simple but still beautiful with the unique chandelier and indoor plant ideas. It also applies neutral color paint for supporting the urban style, and it makes the room feel calmer.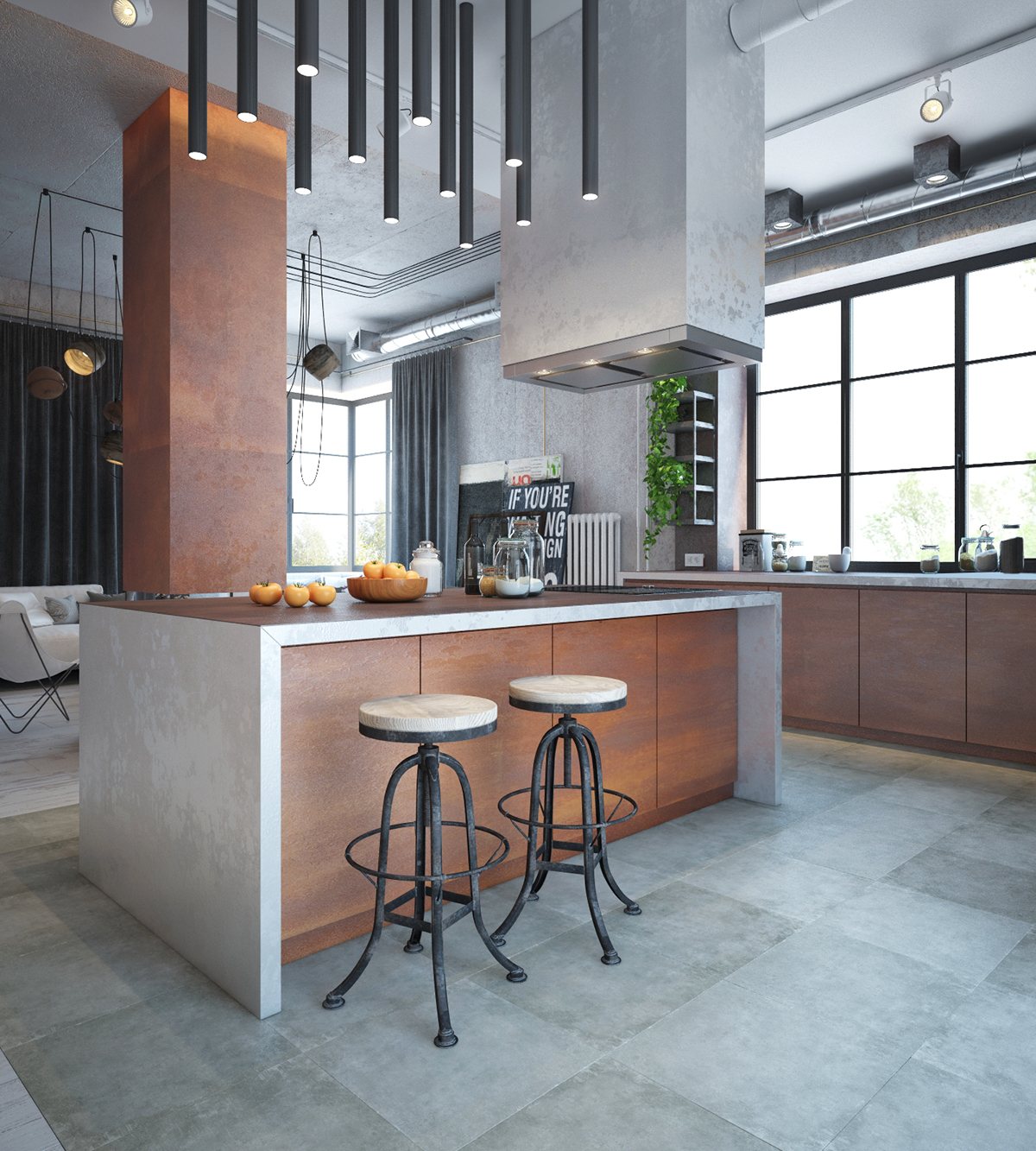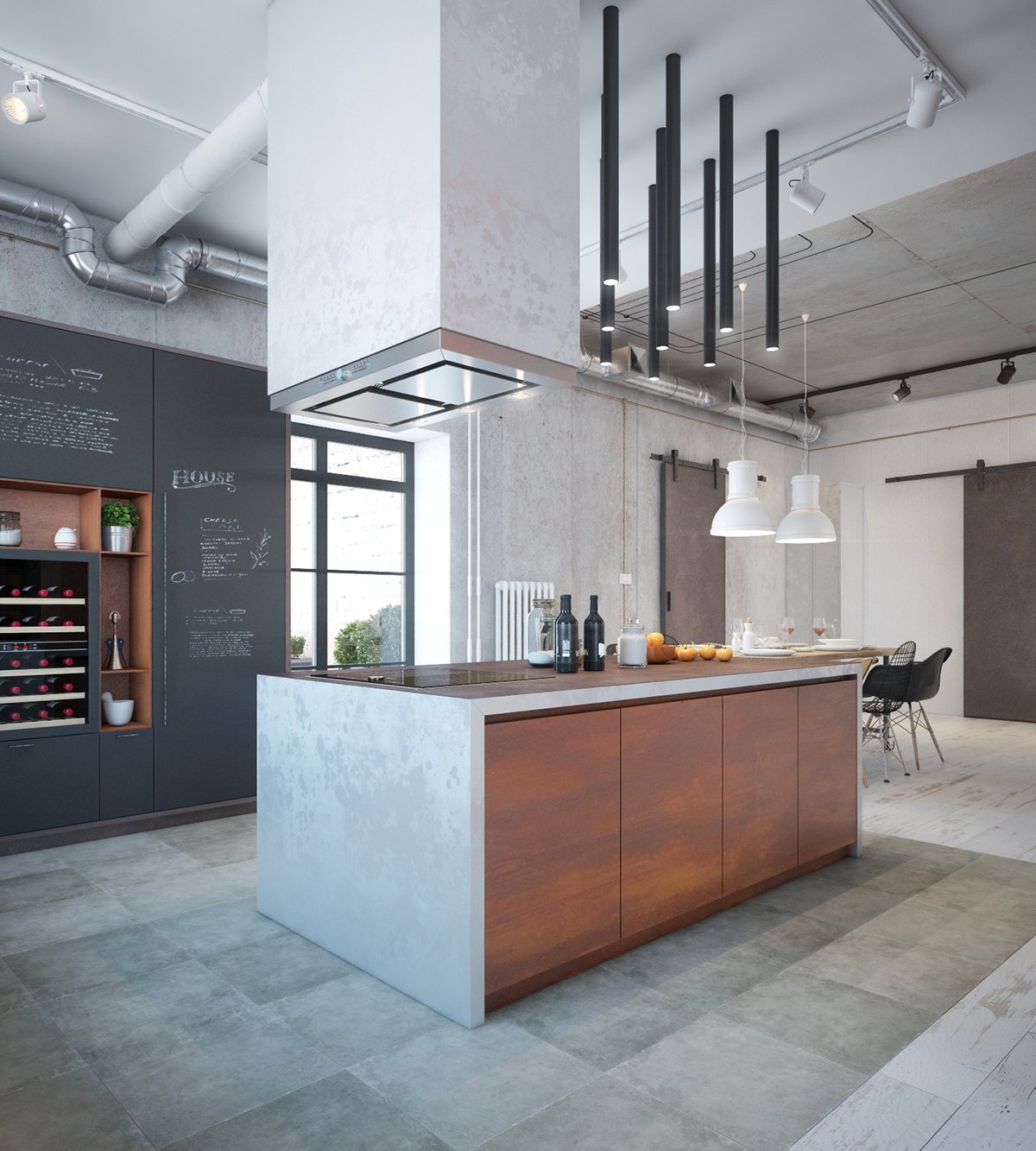 The use of furniture design is an important thing that you need to get comfortable space. Foor example, you can combine between the wood and steel material to produce the modern and comfortable room.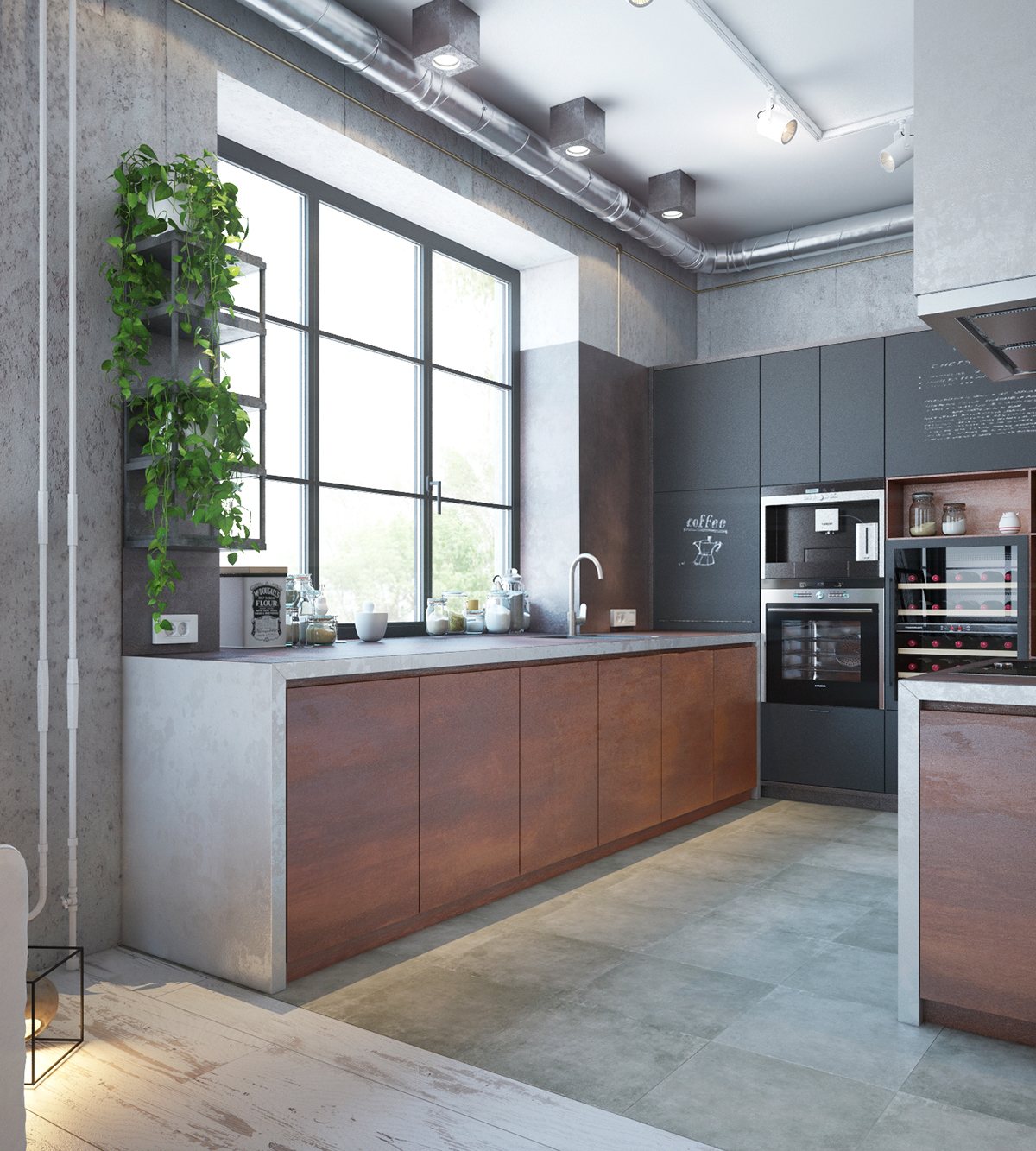 An industrial style furniture looks like a modern furniture, but still unique. You can see the work office furniture design below!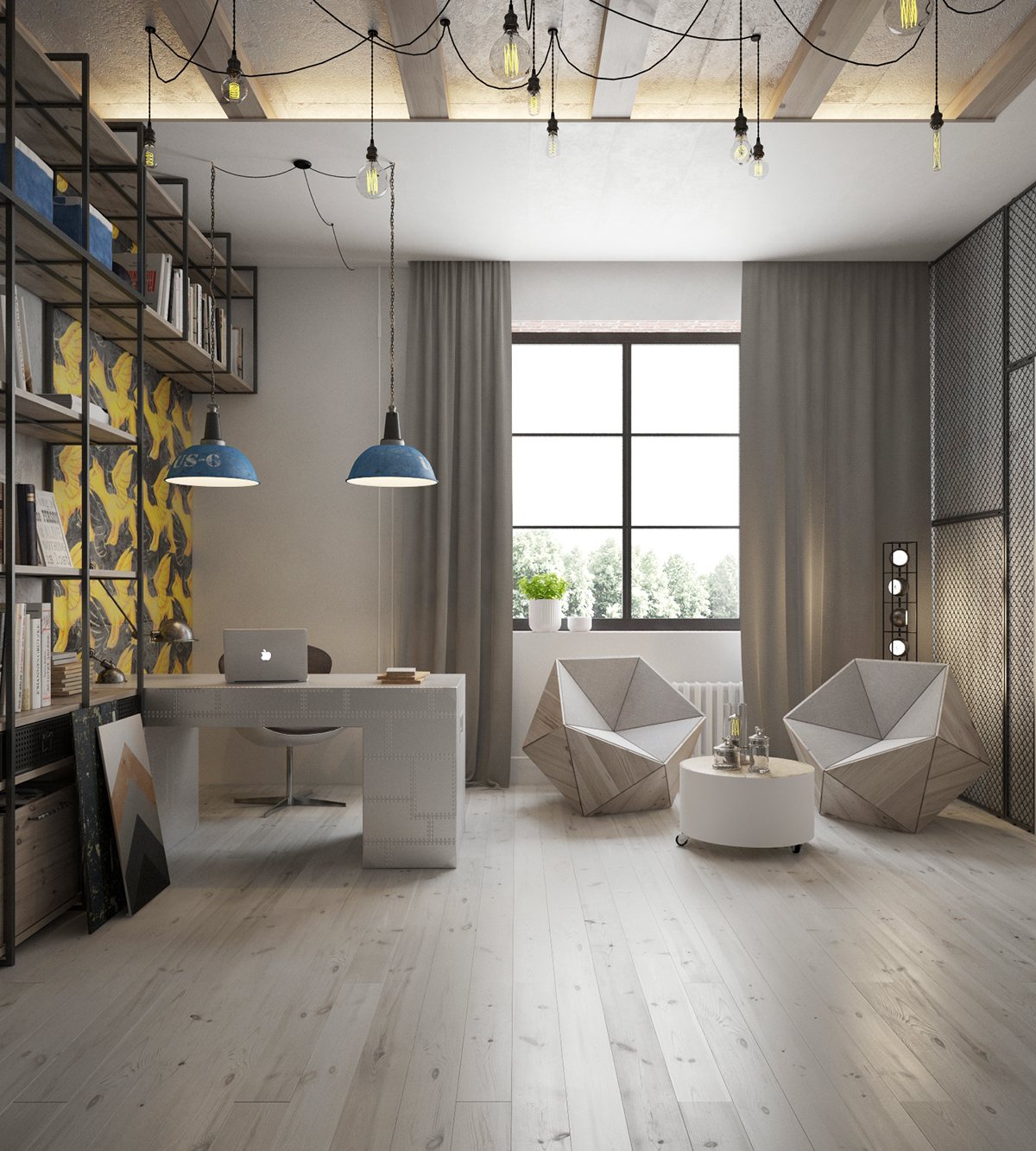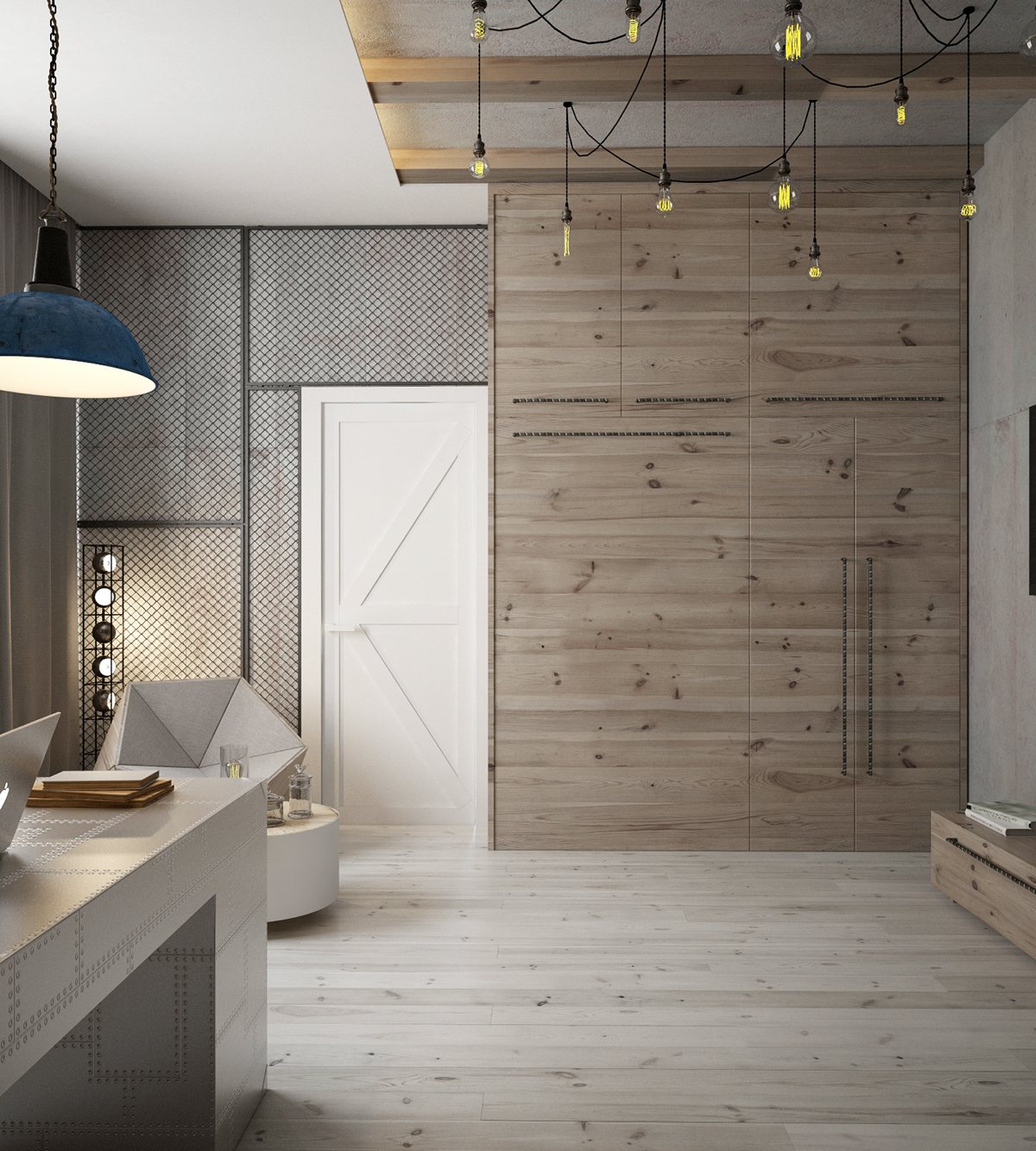 Industrial bedroom design ideas
An awesome industrial house design and decor need the perfect bedroom also. The theme and bedroom design below will be very matched for young room ideas. The wall features that was decorated by the brick and creative wall art look stylish actually. But, it is free for you to design with your favorite ones.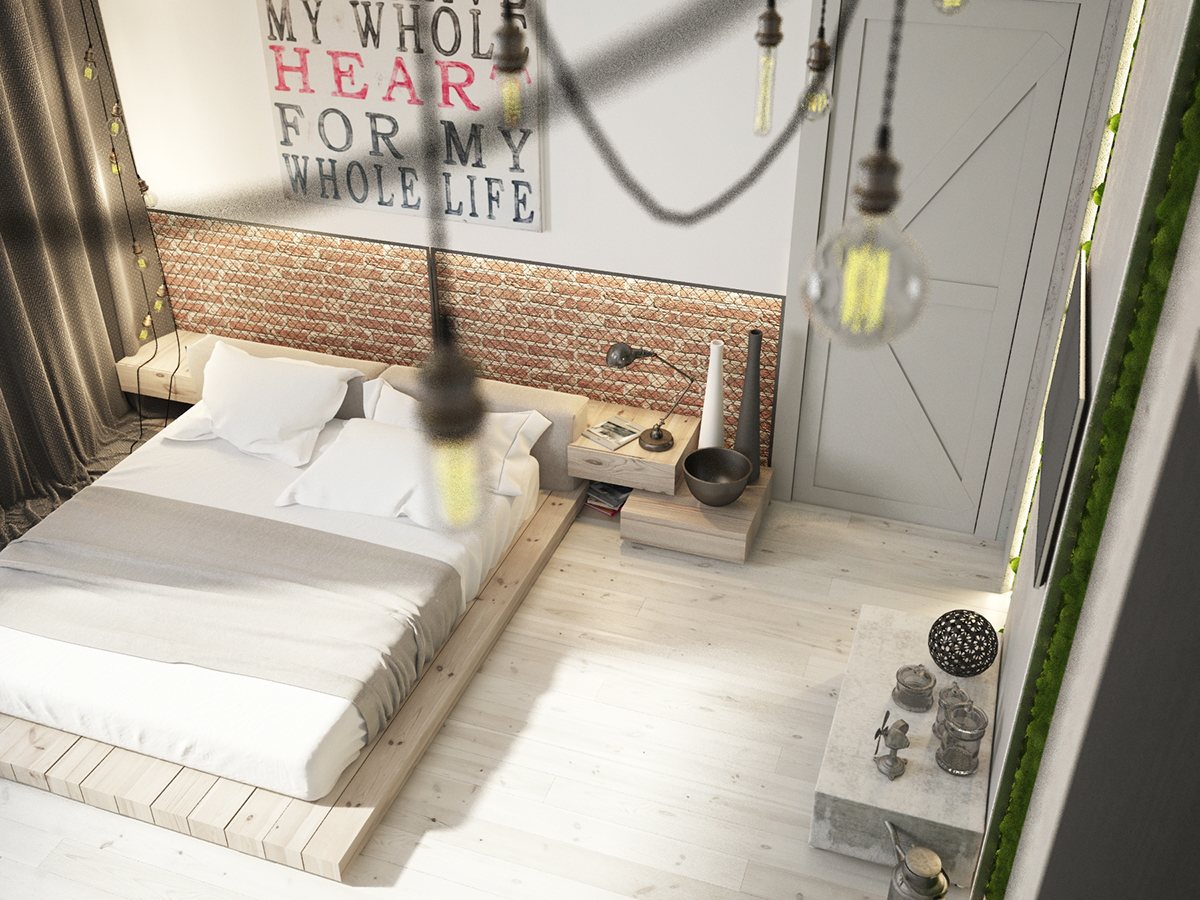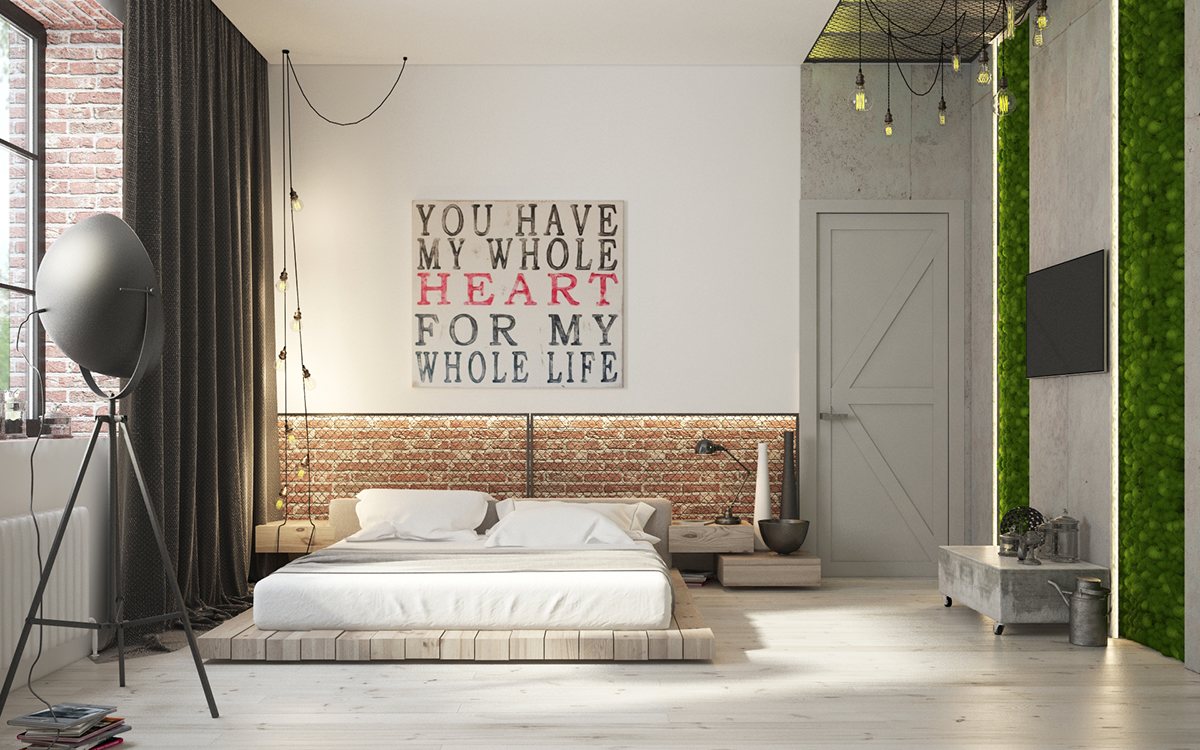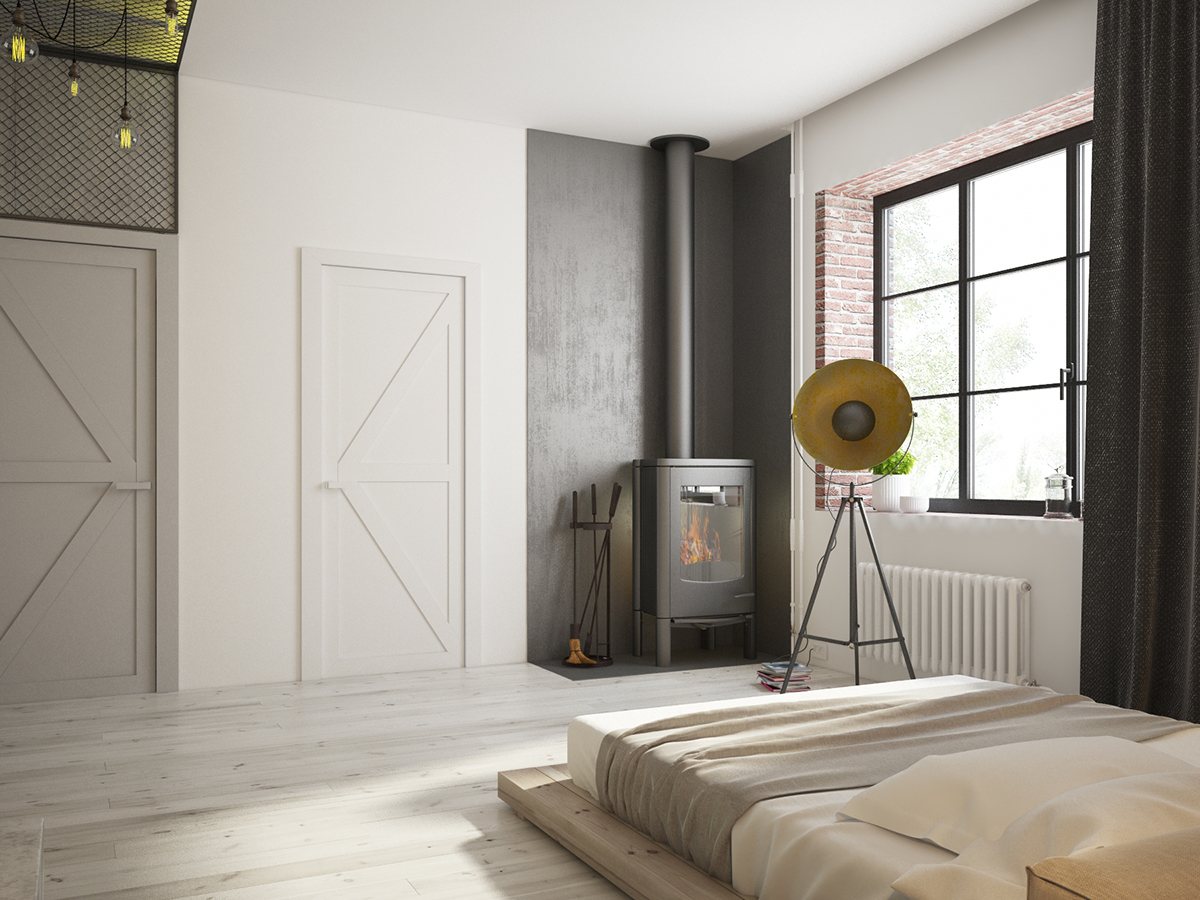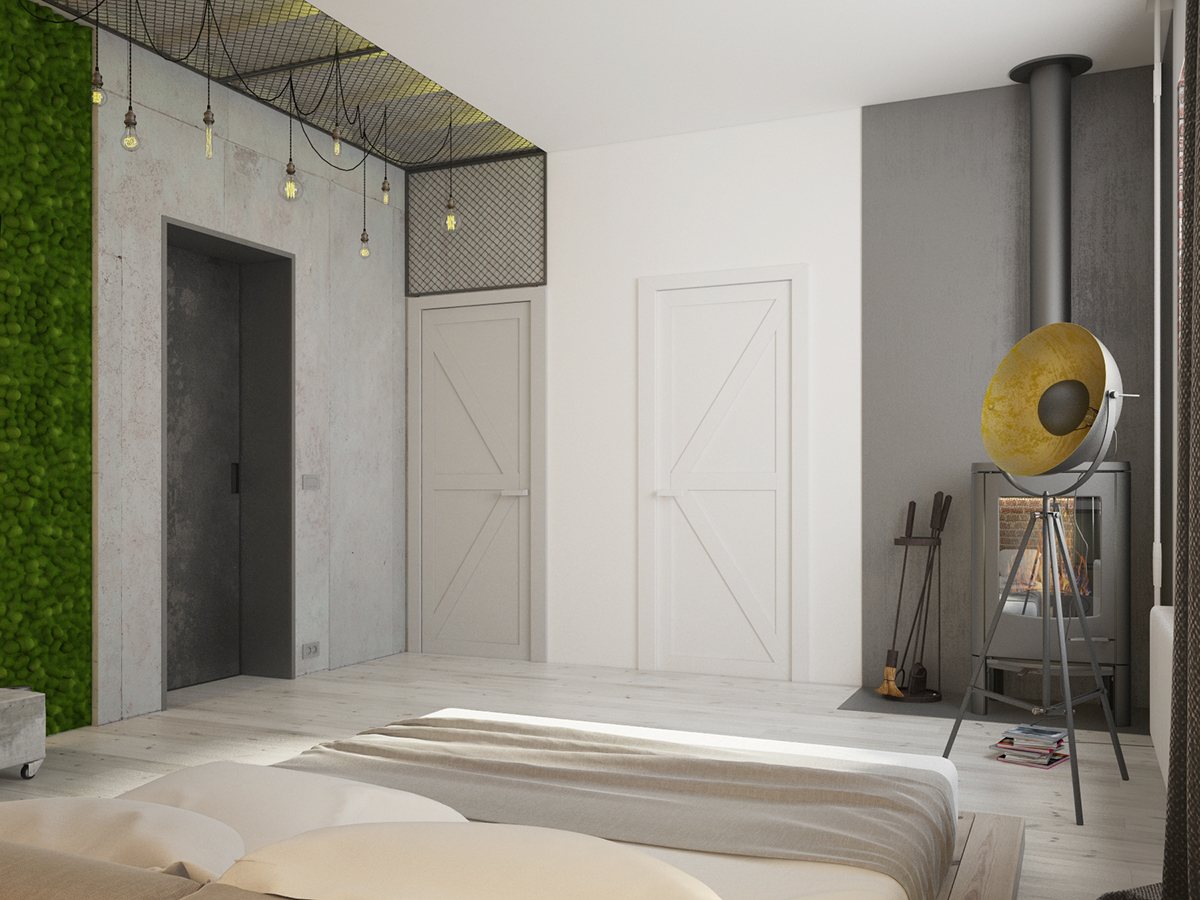 An industrial bathroom design with the simple features still looks interesting by the perfect layout arrangement.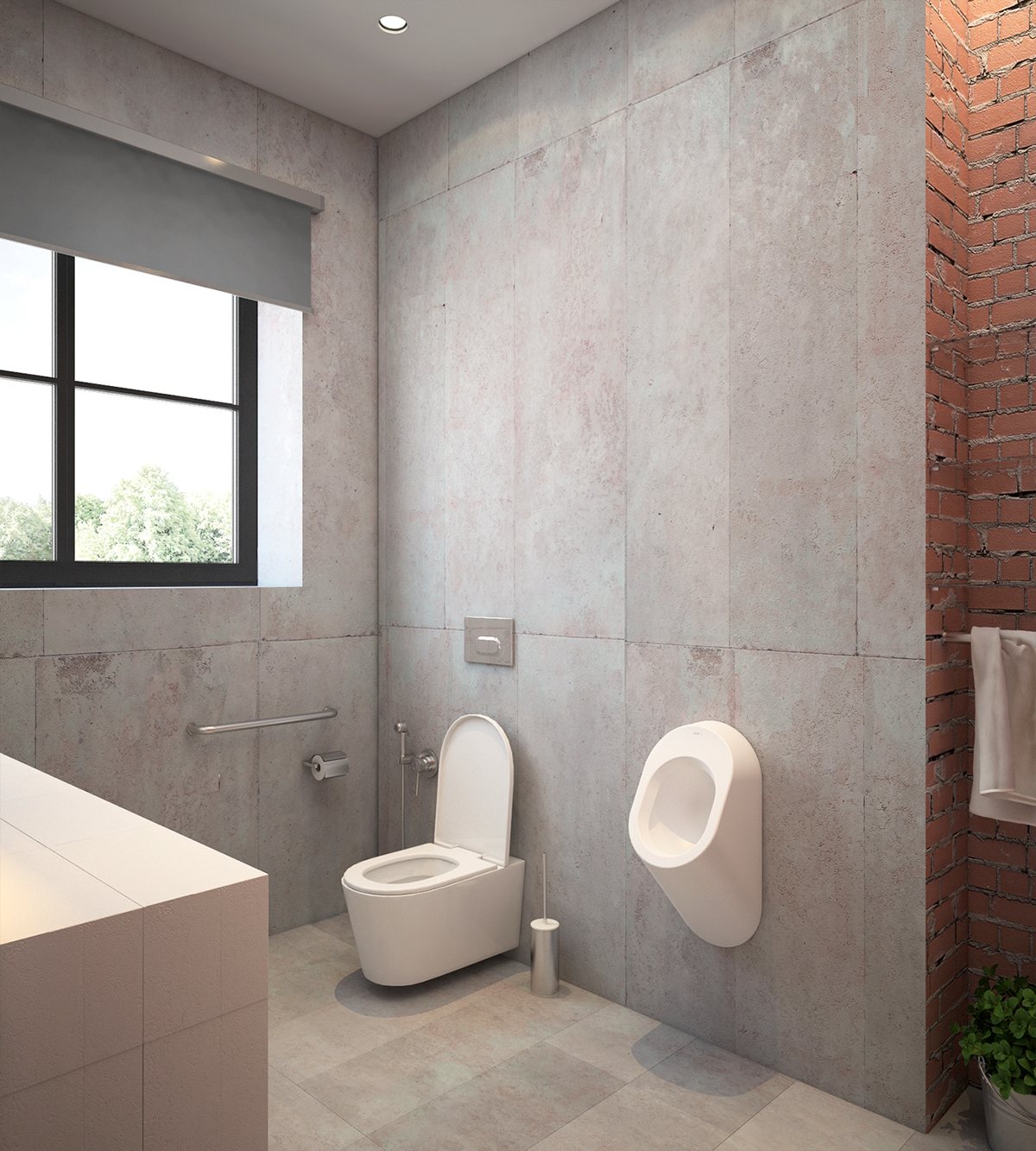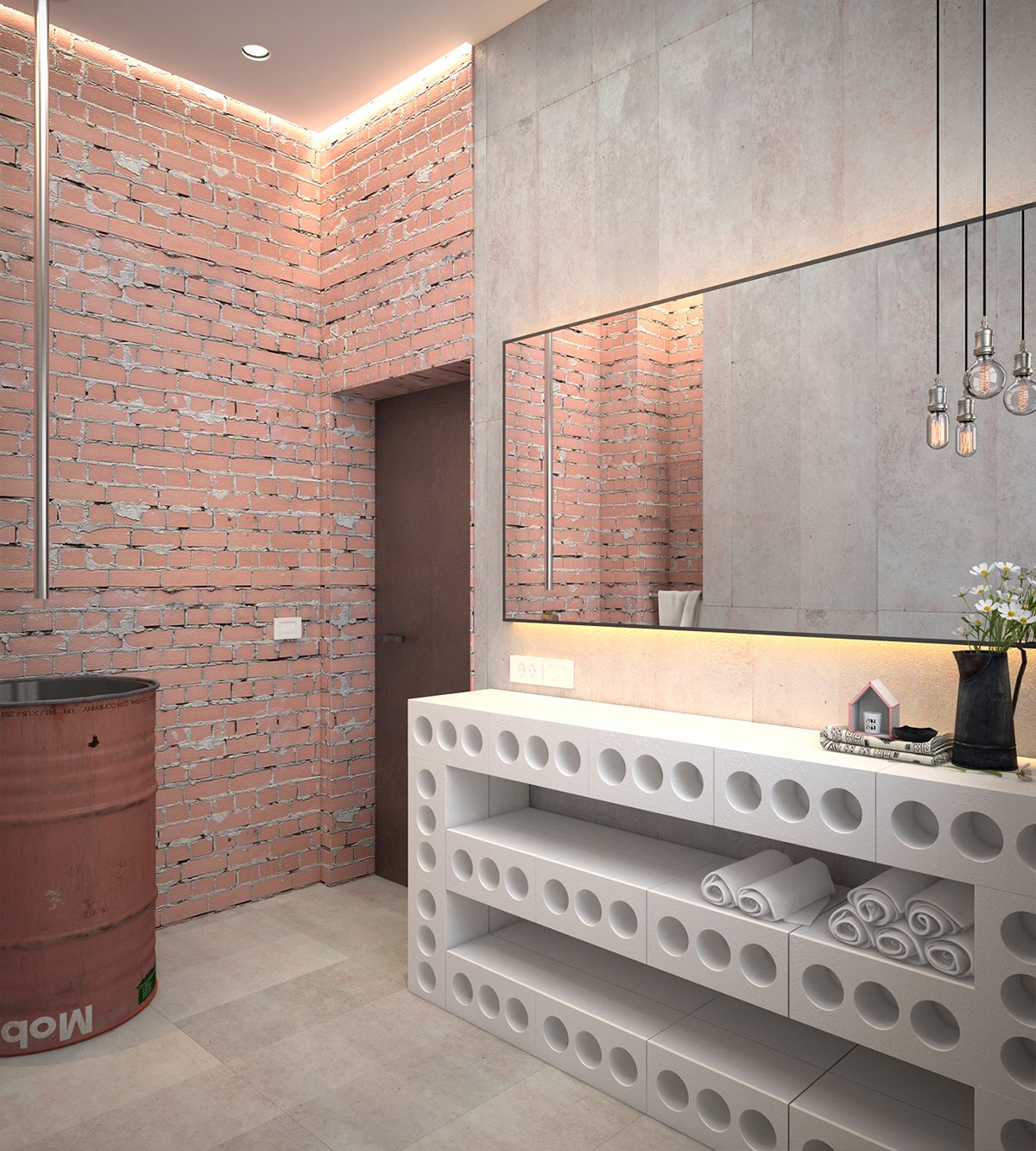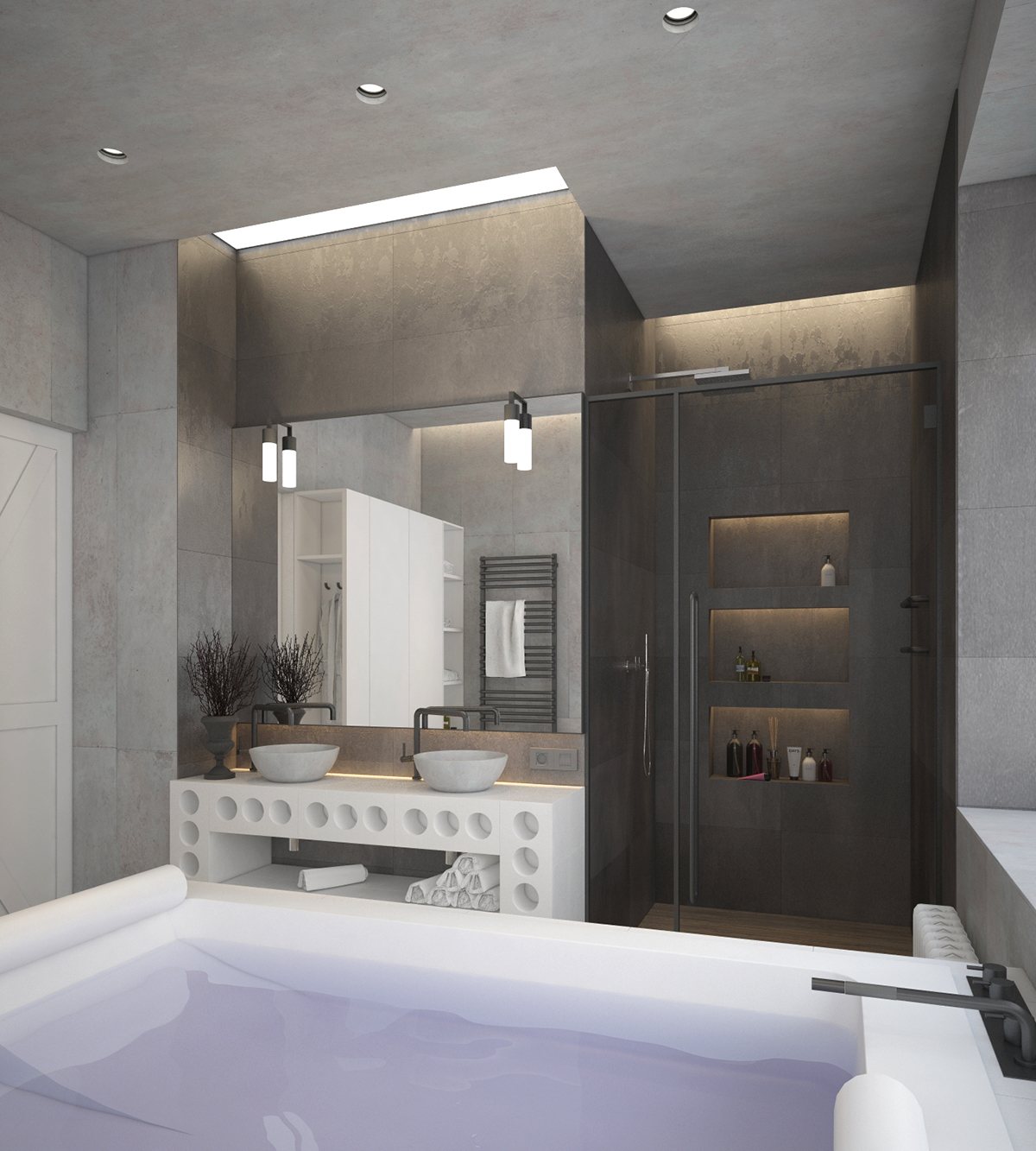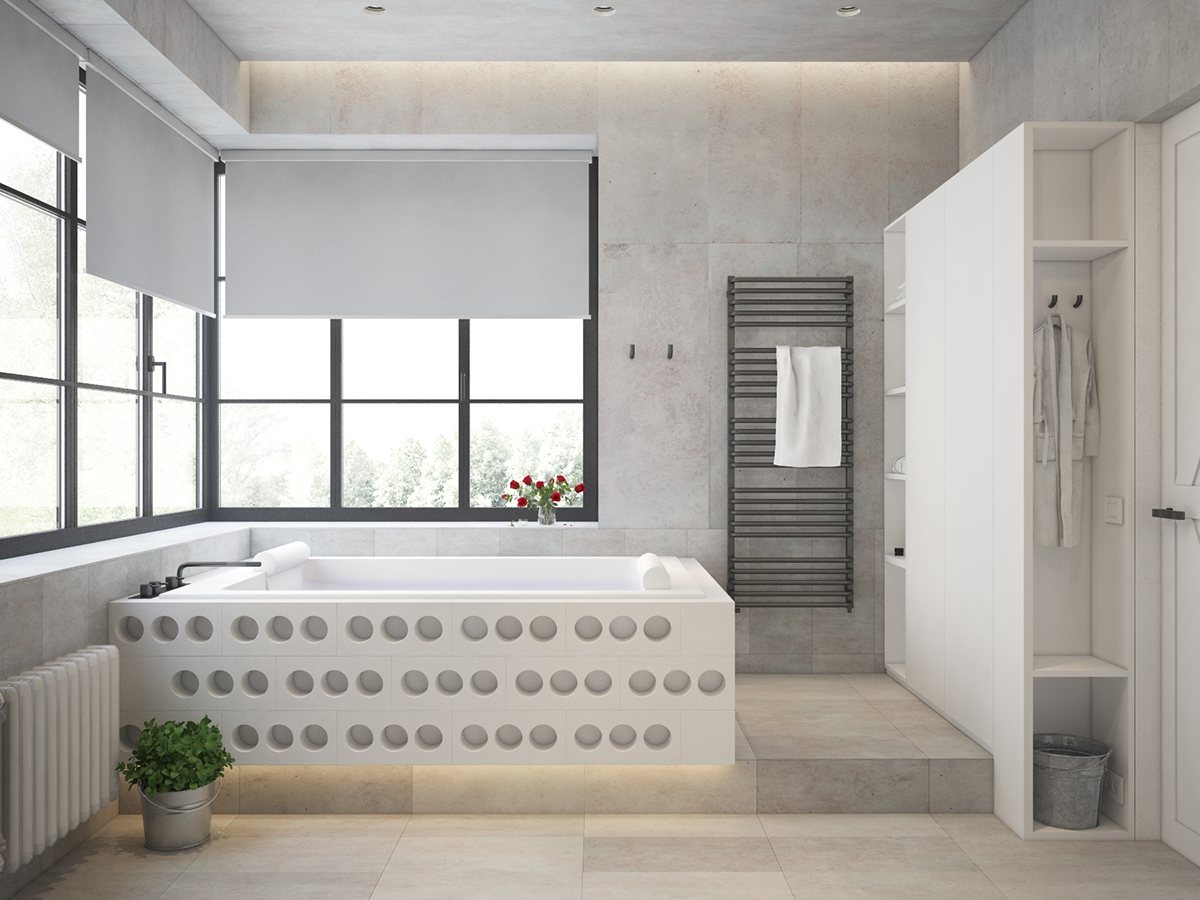 This industrial house designs ideas perfects for people who want to get the stylish looks. How about you?