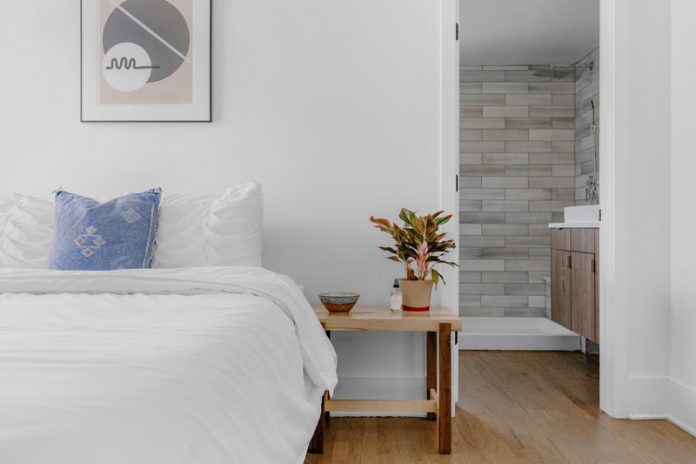 I'm order to ensure that your mattress lasts, you should understand how to clean a mattress. If you have allergies or dogs, you should clean your mattress regularly in particular. Mattress Cleaning Hobart recommends cleaning your mattress once a season, that is every six months. More regular cleaning is recommended for those with allergies or asthma.
Keep your sleeping area clean by following these easy measures.
1. Clean all your bedding:
Remove all linens, including your mattress protector, and wash in the machine. Spills or stains should be cleaned on a cold cycle to prevent the colours from setting in the fabric and causing permanent damage. Dust mites can be eliminated by washing all bedding in hot water. Mattress Cleaning specialist suggested that you may be able to wash your pillows as well, depending on the type.
2. Vacuum dust from the bedding:
By Using the upholstery attachment on the vacuum cleaner, you can clean the mattress from top to bottom, including the edges. If dirt or dust is hiding in seams, use a crevice attachment for an easier wash.
3. Steam the mattress:
Mattress Cleaning services always recommend steaming as it works wonders over mattresses. If you have a garment steamer, use it to go over the mattress, keeping the nozzle as close to the fabric as possible. The penetrating steam will kill dust mites on the surface. To eliminate them entirely, vacuum the mattress once again.
4. Use a stain remover to remove tough stains:
Water or cleaning solution should never be soaked into a mattress or directly applied to it. You can eliminate stains that are persistent or have developed over a period time in a few methods. Follow the manufacturer's directions when using a store-bought mattress stain remover. You can also make your mattress cleaner by mixing your regular dishwashing liquid with warm water. Allow it to sit for a few minutes after spraying or applying it to the stain before softly rubbing with a clean cloth. Allow the mattress to air-dry once you're done with the process. 
5. Deodorise:
After you've cleaned up any spills or stains, give your mattress a thorough cleaning and get rid of any lingering odours. Baking soda can be used to do this. Sprinkle baking soda lightly over the mattress and leave for about an hour. After this, all you have to do is vacuum.
This mattress cleaning tutorial is focused chiefly on do-it-yourself mattress cleaning techniques. Mattress Cleaning Hobart is also an option when you don't want to go through the hassle to do this by yourself. With specialised techniques and affordable rates, Carpet Clean Doctor pledges to provide the best service in town.