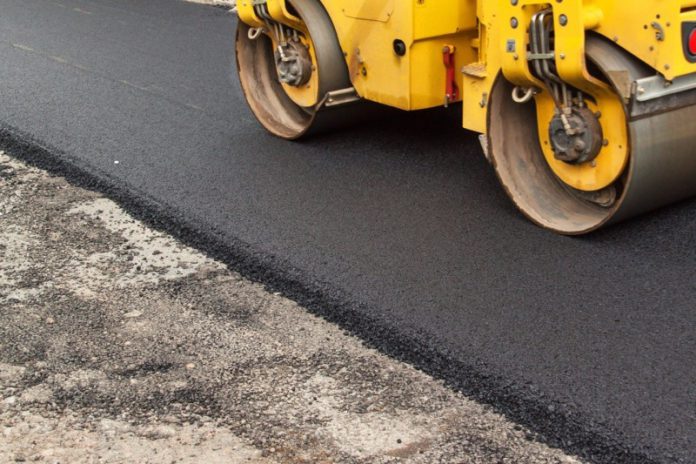 The durability that asphalt offers is simply unmatched, and that's why it's a go-to hardscaping material for many. If you are tossing up between a few different materials for your next paving project, here are all the reasons why you should choose asphalt.
What is asphalt?
Asphalt is a combination of aggregate and bitumen binder. They are mixed at a high temperature, and this creates hot mix asphalt. It is deep black in colour but tends to fade to a charcoal grey over time. Some asphalt suppliers offer coloured asphalt although it's not as commonly used.
It's durable and long-lasting
Asphalt can last for an extremely long time, and if it's been installed properly by a professional, you can expect it to last for more than 25 years. Because it is so strong, the need for regular repairs is drastically reduced, and this can save you a considerable amount of money on maintenance over the lifespan of your paving. Unlike some other paving materials, asphalt has a slight flex and can tolerate extreme temperatures and earth movements without the risk of cracking.
High skid resistance
Driving or walking on a surface that has poor surface texture or friction can be dangerous. That's not something you have to worry about with asphalt. It has a superior grip while being comfortable to walk on barefoot. It has fantastic water managing properties which enhance its friction further, and its black colour enables water to evaporate fast. This can prevent excess water sitting on the surface for too long which can cause premature wear and damage. It's a perfect choice for extremely steep driveways or pathways or just for overall safety.
It is 100% recyclable
Asphalt can be 100% recycled. When old asphalt has deteriorated and needs replacing, rather than disposing of it, it can be dug up, crushed, screened, and reused. By using recycled asphalt, you are minimising the impacts on the environment by reducing the need to make brand-new asphalt, and you are decreasing the burden on landfills.
Fast to install
Asphalt is quick to install, and you can expect a project to take as little as a few hours depending on the size and complexity of the design. Once it has been laid, you can typically walk on it after a few hours and driven on in a matter of a few days.
It is affordable
One of the top reasons people choose asphalt is because of its affordability. It is cheaper than some other paving choices and because it's so fast to construct, you can save money on the installation and labour costs.
Requires minimal maintenance
Once your asphalt has been laid, it requires very little maintenance to keep it in tip-top shape. If your paving does need repairs down the track, they are straightforward and cost-effective. If you spot any cracks, you can manually fill it or use crack filling equipment for a faster and easier process. Regularly checking your asphalt for signs of wear or staining can help to get the most life out of it. This can be done when sweeping or washing it down with a hose. Asphalt is made from an oil-based material, so if it does sustain oil stains, they are not likely to negatively affect its appearance.
Heavy weight-bearing capabilities
Asphalt can withstand heavy loads and areas that experience a high volume of traffic with ease. Some other paving materials are notorious for cracking or shifting out of place when heavy vehicles or machinery roll across them or park on them for extended periods. A 35mm + asphalt driveway, when installed correctly by a professional, can withstand heavy loads over its lifetime without compromising its quality. Choosing asphalt gives you peace of mind knowing it's going to last and the chances of it needing repairing or replacing due to heavy vehicles using it are slim.
Reduces noise and fuel consumption
Asphalt is great at absorbing sound, and this can help to reduce overall noise from vehicles and footsteps. Due to its smooth finish, it can help to reduce fuel consumption and provides a comfortable drive.
Can add value to your home
Having structurally sound and sturdy hardscapes can boost the overall appeal of your home. It not only improves the property from an aesthetic point of view, but it also makes outdoor areas more functional and safer. It's a great way to add value to your home by boosting curb appeal. Freshly laid asphalt is smooth and looks flawless. You can customise the layout of your asphalt paving to suit the style of your home and your preferences. An experienced paver, such as ours here at Colossal Allies Asphalt can offer friendly advice on what may work best given your home and budget.
It can be used for various hardscaping projects
When people think of asphalt, they commonly associate it with roads and car parks; however, it can be used for so many other purposes. It's highly versatile and can also be used to create durable pathways and driveways.
We hope this post has explained the benefits of asphalt and inspired you to install it at your place. It can be used in a plethora of settings, is cost-effective and is going to last. For all your asphalt needs, call the experts here at Colossal Allies Asphalt. We specialise in asphalt paving, maintenance, and repairs in residential, commercial, and industrial environments. We'd love to assist if we can, get in touch today.