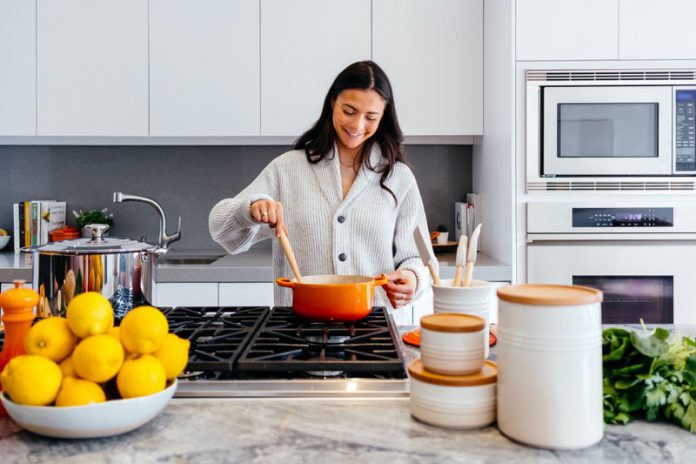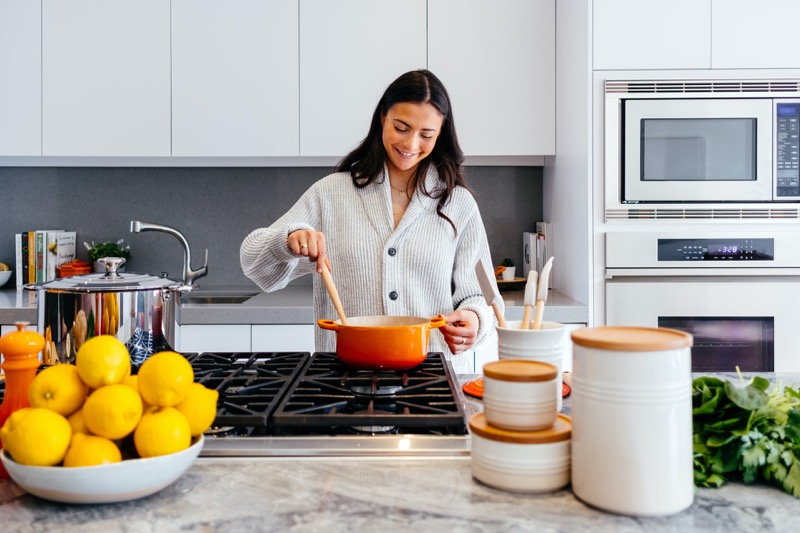 Homesteading is a way of life where food security and sustainability are primary goals. Whether you are an urban homesteader with very limited space, or you have a homestead that is large enough to raise all your food and to raise animals as well, the goals remain the same. The urban homesteader may have to be satisfied with a windowsill herb garden, while the large homestead garden has space to plant herb seeds and raise both culinary herbs and medicinal herbs. The urban homesteader may only be able to raise enough vegetables for fresh salads while the large homesteader can supply all the fruits and vegetables that their family needs for the year. While they are different in scope, the basics are the same. Many of the tools also remain the same, especially in the kitchen.
Of course, each family has their own style of cooking and their own preferences, which will influence the tools you will need. The size of your family will also influence which things you feel are essential. So, in no particular order, these are the items for the kitchen that many homesteaders feel are essential.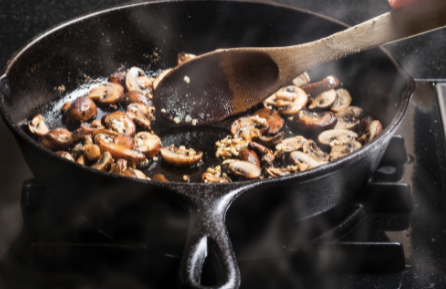 Cast iron pots and pans. Cast iron cooking pans are almost indestructible and can outlive all of us. Even if a pan has been abused or unused, it can be reclaimed, cleaned and seasoned for use once again. They take a little time to get used to, but they are fabulous to cook with. There are modern versions of cast iron pans, but many homesteaders prefer the pans that have been passed down for generations. Besides the fry pans, look for a great Dutch oven. If you want the old traditional black cast iron, look in antique and resale shops.
Wooden spoons. This is another item that is passed down through families; however, you can find them in antique and resale shops. Each is slightly different as they were usually handmade. Note the design of the handle as that is where the maker could add a little artistic flair. Hold it as you will when you use it to be sure it is comfortable for you. There are also quality modern versions of wooden spoons, scrapers and ladles being made. Buy a quality tool. The inexpensive wooden spoons are thin and will crack easily.
Buy a quality set of knives. As a homesteader, you will be preparing your food from scratch. Your carrots won't come pre-sliced in a bag. You will be cutting, slicing and dicing most of your homegrown vegetables yourself, and a good set of knives will be worth their weight in gold.
This may not seem like it is worthy of being included in this list, but you will be peeling a lot of vegetables and fruits, and a good peeler can make a tedious chore that tires your hand into an easy, efficient process. Hand peelers are pretty inexpensive so try different types. The size of your hands can make a big difference, as can your preferred method of peeling (away from your body or toward your body). If you have apple or pear trees, you will be peeling a lot of fruit. It may be worth investing in a mechanical peeler to make that job easier and faster. These machines can core and even slice the fruit in the same process as the peeling.
Kitchen scale. Some recipes, especially brines, list amounts by weight instead of volume. A scale will be important to get the proportion correct. It also is a good way to divide ground meats and a more accurate measurement for baking.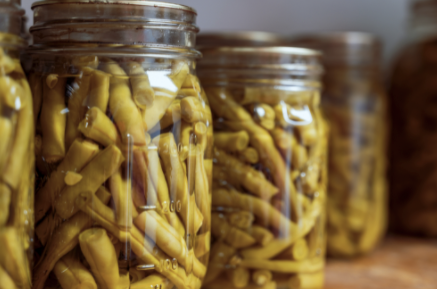 As you produce more food on your homestead, you will need a way to preserve it for use throughout the year. The most efficient way is to can your produce. You can freeze your fruits and vegetables, but most people don't have the freezer space for a year's worth of food. Canning allows you to preserve your food safely, and the storage can be anywhere you have room. You can use a water bath canner for high acid foods such as tomatoes, as well as high sugar foods like fruit jams and jellies. A pressure canner is essential for other vegetables, like beans, carrots and corn.
Large Bowls. By large, we don't mean the large mixing bowl that is part of your set of bowls. You will never regret purchasing very large bowls for use when making a big batch of bread or when preparing fruits and vegetables for canning or freezing. Stainless bowls are ideal and will last forever.
Stand Mixer. A stand mixer will be the most versatile tool in your homestead kitchen. A KitchenAid stand mixer comes with many different attachments that can turn your mixer into a meat grinder and sausage stuffer, a pasta maker, a juicer, a food processor and more. Just purchase what you know you will need for your homestead.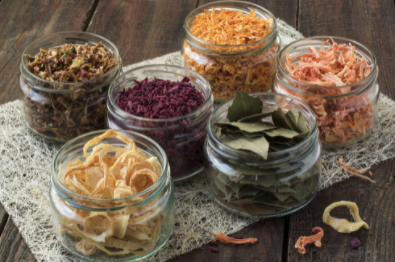 A food dehydrator takes up a small space but does a lot of work. Use your dehydrator to preserve fruits and berries and to make meat jerky and dried vegetables. A dehydrator can make drying herbs quick and easy. Dehydrated food has a long shelf life and takes minimal space.
Vacuum Sealer. A vacuum sealer removes all the air from around the food being packaged as it seals it in plastic. By removing the air, it will greatly increase the shelf life of your food. It also minimizes the space that food takes up. If you process your own meat, the vacuum sealer is invaluable.
Tomato Corer. This is another of those small tools that you think you can do without, but when you have a hundred tomatoes to process, a tomato corer can make one part of the job quicker and more efficient. A tomato corer is designed like a melon baller, except the cup of the corer has teeth. This makes cutting through the tomato simple and the core just scoops out.
Cutting Board. A good cutting board is a necessity in every kitchen. In a homestead kitchen–because you are making everything from scratch–you will use your cutting board daily. Invest in a good one.
These basic kitchen tools will become indispensable in your homestead kitchen when preparing food for storage and when preparing meals.