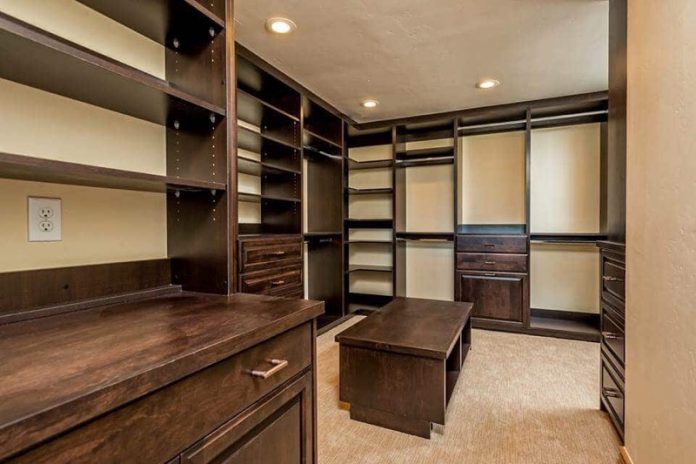 You've likely heard of custom cabinetry, but you may be wondering what the hype is all about.  After all, what is so wrong with standard cabinet options at the local Home Depot?  Simply put, custom cabinets can be fully customized.  Thus, you get to call the shots on features, built-in design items, color, wood, size, and much more!  While there is nothing wrong with traditional factory cabinets, they offer little in the way of creativity and function.  Why would you settle for simply living with cabinets that are useable, when custom cabinets could maximize your space and lifestyle?  Continue reading to learn more about how custom cabinets are used to enhance living spaces all across America.
Why Do Consumers Love Custom Cabinets So Much? 
The answer to this question is simple, options!  When you choose prefab cabinets, you are limited on sizes, colors, styles, and door options, limiting function and creativity.  Conversely, when you chose to fit any space in your home with custom cabinets, you can add nearly any feature, color, or style option that is fully customized to fit your unique home.  You can enjoy so much more than the mediocre and get more storage, as well as practical use from your home when you invest in the best.
What Areas of the Home Are Custom Cabinets Built in?
The best answer to this question is the sky is the limit.  A custom cabinetry option can be fitted to any room in your home that you desire, with a style and color design that is perfectly coordained to the space.  Some of the most popular ways consumers utilize custom cabinetry is with built-in closets, living room entertainment centers, bookshelves, and enclosed glass display cases.  These, however, are far from the only frequently customized areas of the home.  Many homeowners decide to make their fireplace both the focal point of the room and a practical way to add style and storage by designing a unique built-in design that frames the fireplace and TV.
Another extremely popular area to transform with the wonders of custom built-ins is the master bedroom closet.  With two people sharing the same space, it can often end up cluttered and overcrowded.  When you choose to add built in shelving, drawers, cubbies, spaces for baskets, and other organizational features, her clothes will never again bleed into his space.
Maybe you simply want to spice up your home and keep unsightly items out and sight and out of mind.  One of the most fun and creative ways to do this is by adding regal bookshelves that can be used for extra storage, but double as hidden doors to keep your children's playroom, bonus room, or exercise cave out of sight, yet well within reach.  This allows you to have the necessary "messy" space without showing it off to your guests.
If the aforementioned add ons don't seem like your thing, you may appreciate a more traditional application of custom cabinets.  Kitchens, bathrooms, and mudrooms can all benefit from an upgrade with custom cabinetry.  When you choose custom, you can choose a cohesive approach to the three most utilized rooms of your home.  You can also ensure you are getting the most out of these areas that need to be functional but are often far too small.
With custom cabinets, small spaces don't have to be constricting any longer.  With a better use of space and built-in organizational features, you can begin enjoying your home again, no matter how small it is.  Continue reading to learn more about some of the most sought-after organizational features that can be added to custom cabinetry anywhere in your home!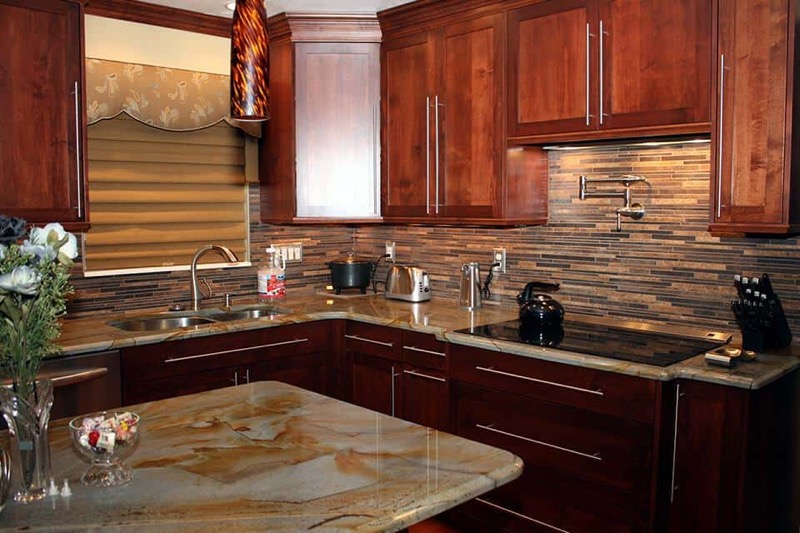 Transform Your Kitchen with Hidden Spice Racks
Most homeowners wish their kitchen was larger and more organized.  While custom cabinetry can't make more space appear, it can help make better use of the existing space in your home.  One of the most commonly cited kitchen issues is a lack of organizational features.  Thus, many homeowners find their kitchen counter stuffed full of items like spices and other odds and ends, which makes the space appear cluttered, also taking away necessary counter space.
Thankfully, there is a custom cabinetry solution for this issue, a built-in, pull out spice drawer.  Most kitchens have areas that are extremely narrow, and the space is simply left unused.  With built-in, pull-out spice drawers, you can make use of narrow spaces and achieve a big impact on the appearance and organization of your kitchen.  With this amazing drawer, you will be able to easily see all your seasonings in a place where they will be easy to reach, yet out of sight.  Customers rave about this simple addition that can only be achieved with the brilliance of custom cabinetry!
Customization Fit for Your Utensils
The utensil drawer is a necessary evil, yet at times it can feel mostly evil.  When you go to reach for your favorite spatula, are you assaulted by a mangled twist of spoons, knives, spatulas, and other gadgets?  If this sounds familiar, consider a deep storage drawer, aptly placed beside your stove.  Due to the deep storage provided, you can add in canisters to keep your utensils sorted and easy to find, while keeping them clean and safe inside the drawer.  Never again fight to find your favorite cooking utensil or take up valuable counter space with bulky utensil holders.
Built-In Drying Racks
Every laundry room needs a drying rack, but no one loves tripping over bulky racks that take up half of your floor space.  With built-in drying racks, you can enjoy all the perks of a drying rack, yet easily slide them back under the countertop when not in use, where they reside out of sight and out of mind until needed.
Kiss Bathroom Cord Tangles Goodbye
Every bathroom has an assortment of blow dryers and other hot tools.  With so many cords, tangles can seem inevitable, but are they really?  When you add custom built bathroom cabinets, you can choose storage features specifically designed to keep your hair tools organized, while still in reach.  These drawers slide out for easy access and then back in and out of the way when you're done with your hair for the day.  Don't worry about heat or tangles as each drawer features stainless steel canisters to fit all your favorite hot tools.
With so many great features available, consider how custom cabinetry and built-in organizational features could transform your home!