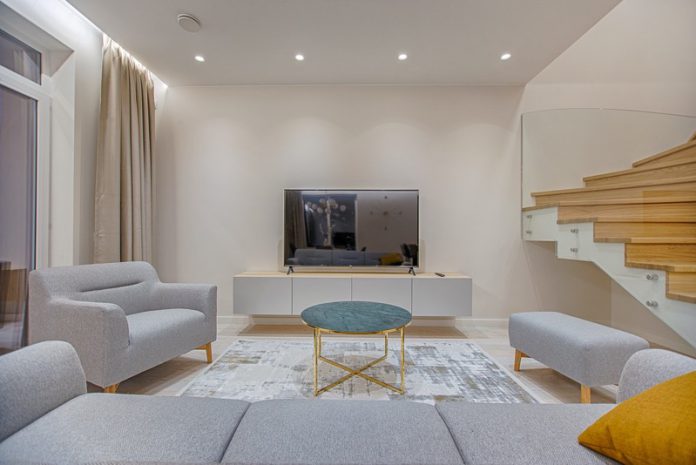 Importance of Furniture
Do you really need great furniture? Or will a paint job do?
Finding a good look for your home is essential – after all, you have to live in it. You don't' want to spend day after day looking at drab, tired, or dull furniture. In truth, your furniture can be just as attractive, or just as dull, as you want it to be. It isn't the only thing that goes into making a good-looking home, but it's a great start. Without nice furniture, you don't have a nice interior, and that's something to think about.
The Importance of Furniture
Furniture has the potential to make or break a person's opinion on your property. It can change the way people think about you and damage your reputation if it is really awful. Here are some things to think about regarding furniture, and how important it really is for creating a good-looking home.
Furniture adds Texture
First of all, a good-looking home is made of multiple pleasant textures. If it is all stark and white, it reminds the customer of a hospital room or a waiting office. Without that depth of texture, we are given a clinical impression, because clinical spaces don't have soft furnishings. This has to do with cross contamination.
In our homes, however, the softness we get from a good settee or bed cannot be beaten by any clinical means. You can't relax in a waiting room chair or enjoy the feel of a soft towel in a surgery, so texture can make a home.
Furniture adds Focal Points
You can use furniture to create a good-looking home in other ways. The experts at  moderndigsfurniture.com recommend that one of the best is to use it as a focal point. So, you may have a coffee table in your living room made from wrought iron that grabs the attention from the moment you walk inside. You might alternatively have a wonderful sofa which everyone talks about when they visit you. Whatever way you do it, furniture can create focuses for the room.
Art is Furniture
Art is furniture. How could you create a good looking home without art? It might not all be comfortable, and it might not all be pretty, but a delightful home isn't a good home without a few artistic touches.
It Encourages Relaxation
A good piece of furniture isn't just about the aesthetic, it's about feeling relaxed in your own space. Can you really relax in a space that has nothing more than carpeting or floorboards? Couches are about comfort, beds and mattresses are geared towards your rest and relaxation… multiple pieces of furniture are tailored specifically to meet our needs in terms of comfort.
Think of the difference between the solid wood chairs of high school and your modern-day couch. It is your perception of your couch as comfortable which changes your attitude between home and school.
Is your home Good Looking?
Do you have a good-looking home? If not, it might be time to get some new pieces of furniture to perk it up.