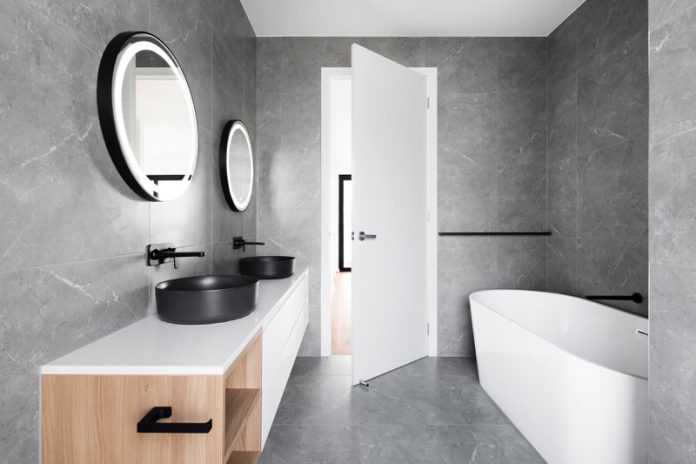 A successful bathroom renovation will transform a damp, outdated room into something exquisite and functional, but the process needs so many trades and know-how that it's also one of the most difficult renovations to complete. Bathroom upgrades can be a difficult task, but if you follow our simple guidelines, this bathroom renovation process will be quick and painless. There is a list of do's and don'ts for your bathroom renovation –
Do's –
Start with a plan and think of your budget
Any successful renovation project starts with a well-thought-out plan. Begin by deciding what you want to do with your bathroom redesign and gathering ideas for different styles and designs to help you narrow down your dream look. No bathroom renovation will begin after first determining who can use the space and how it will be used. For eg, an ensuite would be used differently than a shared bathroom by your children. Unexpected costs are almost always a component of every bathroom remodelling project. It could be mildew or mould behind your shower walls, or it could be something more serious. Allocating for an extra 5% is still a good idea to guarantee you're prepared.
It is important that you choose the best people to do the job for you. A complete bathroom redesign is not a DIY project because you risk ruining the space. It's critical to pick the best tradie for the role, depending on the task at hand. If you want to add another shower head, you'll need to hire both a plumber and a bathroom builder. Regardless of how big or small the job is, you should always hire an expert. It's also a good idea to verify if they're licenced and insured in case something goes wrong. Before you hire them, discuss their past work and look for client referrals for honest reviews.
Before employing the tradies, make sure to do some homework. Don't go for the first person you find. Experienced tradespeople have a long list of satisfied customers. Hire a tradesperson who understands your timetable and budget. Consider getting several quotes for your work and choosing someone who will complete it within your timeline and budget.
A reliable tradesperson will always provide you with a detailed bathroom renovation quote. Remember to ask them to include all the bathroom renovation costs according to your plan and when you hire them to do the work, will provide you with a written contract. A handshake agreement isn't sufficient. If there is no formal contract, you have less/no protection if any disagreement arises.
Dont's-
It's tempting to overspend, particularly if you go all out on pricey taps, tiles, the heated toilet seat, or your favourite bathtub, but it's critical to stay within your budget. Consider how much money you have to spare as well as the expense of your dream project. Though it might not be the most fun part of this entire process, reviewing your finances will help you determine which parts of a renovation are most achievable for you. It is critical not to differ from the original plan.
One of the most important things to do before beginning your renovation is to make sure all your design ideas can be possible with the budget and how they can be reflected in your bathroom renovation.  If you get quotes from other companies, make sure they are from comparable companies. A plumber can give you the cheapest quote if you want to add another shower head but will not provide a complete turn-key service if you want your lighting replaced. And, avoid being caught up in short timeframes. Take your time in finding the best candidates for the work to guarantee a job well done.
Don't cut corners on material quality
The material you use for your bathroom should be able to withstand regular wear and tear. Bathrooms are hot, steamy, and closed spaces, and low-cost/low-quality materials deteriorate quickly in such humid conditions. It is less expensive to spend a little bit today on higher-quality fixtures and fittings than it is to spend even more later to upgrade a lower-quality material every two years.
Don't ignore the issue of storage
Everyone appreciates a sleek, modern bathroom, but make sure it's still practical. You may have fancy ideas on how the bathroom might look, but you must balance them with its efficiency. Don't be overwhelmed by the ideas; instead, do detailed research on it first. When creating a plan, you must weigh a number of things, including who will use the bathroom and how, its worth in relation to the rest of the home, and how it will impact the cost of resale. Don't get wrapped up in splurging on high-end fixtures and fittings just to realise you haven't budgeted for a decent storage system.