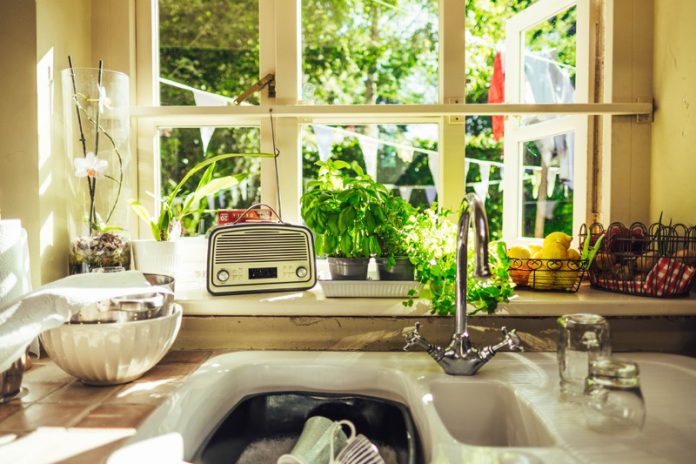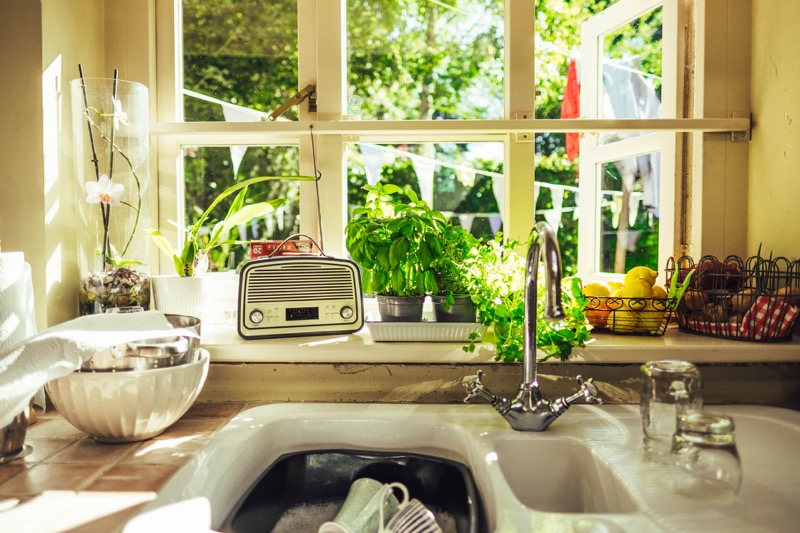 Ready for summer? For most homeowners, spring cleaning is an inevitable process to make sure you're prepared for that warmer weather and all the fun it brings. But if you don't want to spend your entire summer getting your kitchen prepared, you should get off to an early start and ensure that you're ready to go when it starts getting nicer outside. That's why we're providing you with a brief summer kitchen checklist to get you started. From cleaning out your cabinets to knowing which summer kitchen appliances you'll be using, this checklist will help you make the most of your summertime cooking.
Here, we're taking a closer look at how to design the perfect summer kitchen. We also review some of the top kitchen items you'll need to get ready for the heat of summer and make this one you certainly won't forget.
1. Deep cleaning your kitchen.
Before you start cooking up your favorite summer dishes, you'll want to make sure your kitchen is clean and ready to go. Don't be afraid to roll up your sleeves and really give your kitchen a deep clean. Make sure to hit your cabinets and countertops and even your appliances when it's time for your kitchen to sparkle. Deep cleaning the appliances is especially important in the summertime when the heat makes these electrical components work even harder.
2. Inspect your cabinets.
Having adequate cabinet space is essential for any functional kitchen. However, over time, it's easy to fill up your cabinets with appliances or ingredients or cookware that you just aren't using anymore. Take some time to clean out your cabinets to help you maximize this important space. Especially when summer comes around, you may start using certain appliances more often (just think about your blender for some cold drinks when it warms up out there). Rearranging your cabinet space is an ideal way to get your kitchen ready for summer.
3. Summer kitchen appliances.
Speaking of your blender, the beginning of summer is the perfect time to get a feel for which kitchen appliances you're really using. Odds are you'll be mixing up your cooking habits a bit as the weather gets warmer outside, so assessing what you really need and use frequently will make your summer cooking easier. Finding storage for the appliances you don't use as often will also clear up some of your cabinet space and make your kitchen look and feel cleaner, too.
4. Bring some heat with your grilling.
For many people, it just wouldn't be summer without the sizzle of a grill and the smell of barbecue in the air. If you own a grill, then summer is definitely the time for you to bring your culinary skills outside. Before throwing on that rack of ribs, however, make sure your grill is safe and functional (and don't forget clean). Give your grill a good scrubbing that will not only make it look better but also work more effectively. You should also check on your heating source and stock up on propane or charcoal.
If the traditional grill isn't exactly your style, there are several other options for bringing the heat to your cooking this summer. Instead of a grill, many homeowners are now opting for slow cookers or even your very own outdoor pizza oven. Pizza and barbecue as options for your next summer party? We can't think of a better combination.
5. Stock up on cups and utensils.
Summer is the perfect time to start throwing those neighborhood get togethers again. No matter if you're just inviting a few friends or the entire block over, you'll want to make sure you're fully stocked. Sure, having enough barbecue to go around is crucial, but don't forget the smaller summer kitchen items like cups and utensils. If you're spending time outdoors cooking, you may want to swap out your glassware for plastic. Not only is this a safer option (especially when you've got kids running around) but plastic is easier to clean up after your big event.
SUMMER DISH IDEAS
Now that your kitchen is almost ready for summer, it's time to start thinking about your summer meals. While any dish tastes amazing when the weather gets nicer, there are a host of lighter and healthy cooking options to enjoy this summer. Pair any of these amazing summer dishes with your favorite drink and you're well on your way to a perfect summer evening.
Here's a quick rundown on some popular summer dish ideas to get you started:
Grilled steak salad.
Greek pasta salad.
Ahi poke bowls.
Chicken salad stuffed with avocado.
Penne pasta with grilled veggies.
Mediterranean pizza.
Summer sushi rolls.
Watermelon feta salad.
Basil balsamic chicken.
Greek salmon.
Blackened tilapia.
Lobster bisque.
Baked catfish.
CONCLUSION – YOUR SUMMER KITCHEN CHECKLIST
It's hard not to get excited for the beginning of summer. As the weather gets warmer and the days get longer, it becomes the perfect environment to share your favorite meals with those you care about. Whether you're staying indoors or taking your culinary creations outside with your grill or outdoor kitchen, you'll want to get prepared to ensure you get the most out of summer. Of course, a luxury kitchen design is one way to get started, but you can have an amazing summer of cooking with any style or size kitchen.
Get your summer started right with this summer kitchen checklist. Give your kitchen a good deep clean to get started and so that you can shake off all that winter rust. Prepping your kitchen for summer is also a good chance to get organized. Check in on your storage and see what can be cleaned out of your cabinet space. After you've run through this kitchen checklist, it's time to bring some sizzle to your summer and dive into favorite meals.