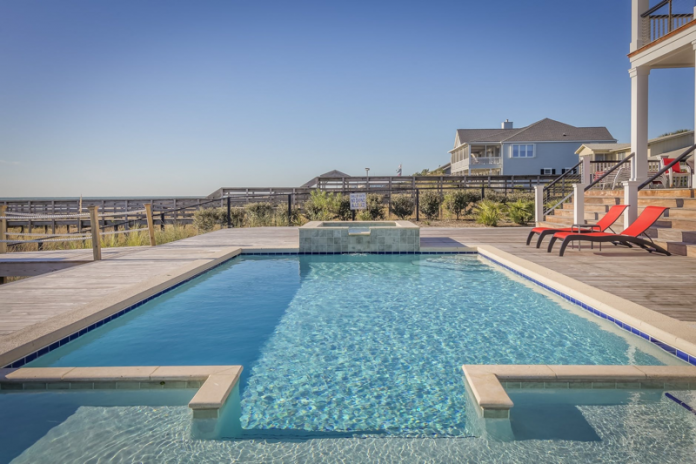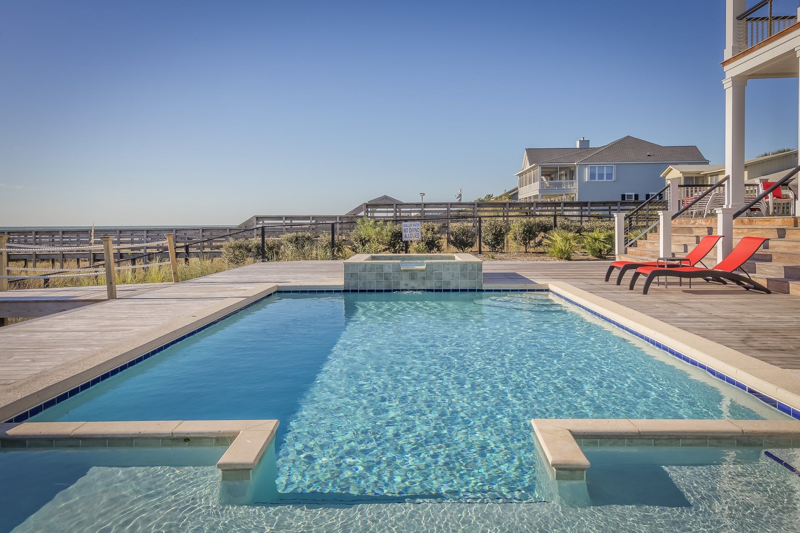 Do you have a pool at home and want to give it some stunning surroundings? Having a beautiful place to swim during the year can make any day feel like you're on vacation! When you take the time to update your pool area, you can be sure your friends and family will want to swim every day.
Here's what you need to do to get your pool ready for the hot months. There are plenty of different ways to achieve a stunning look- all of them are here in this article for you!
Add More Lights
Adding colorful lights to your pool will make it feel magical during the summer nights. There are plenty of options when it comes to solar, hanging, or even pool floor lights. No matter what type you choose, they will be sure to enchant your surroundings. You should always consider form and function when selecting your lights, however.
Crystal Fountains offers a variety of industry-leading LED lighting products that give a swimming area a stunning look. They add more light, which is excellent for a relaxing night swim, and come in several different colors and designs. Even a white string of fairy lights looks magical during the evening.
You can also add tiki torches. If you have an outdoor pool, the flames can double as a way to keep mosquitos and other pests away. These types of lights look lovely on a pool deck or placed on the ground away from your pool. They are also used to line sidewalks and other paths in people's yards.
Finally, hanging lanterns look lovely when placed around a pool. You could choose from many different designs as well. Vintage-style lanterns look stunning during the night and can hang on the fence surrounding a pool area.
Add Some Greenery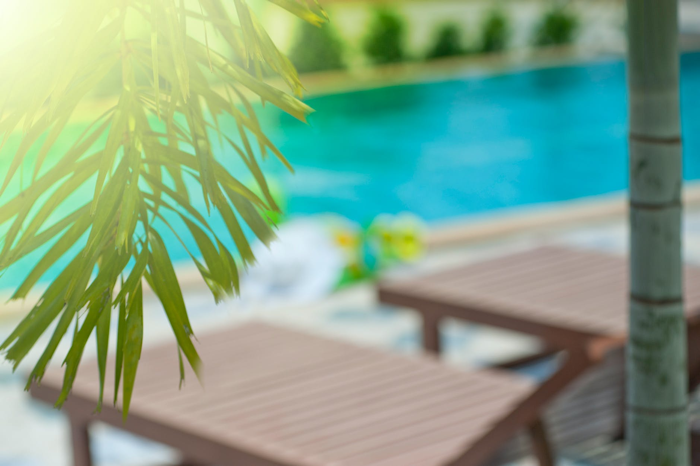 Adding plants to your surroundings will make it look cleaner, fresh, and full of life. However, you need to ensure you're using plants that are easy to take care of and are hardy. The pool creates a microclimate, so only certain species can withstand the changes.
As long as your area has a suitable climate during the summer, you can grow various tropical plants- which is terrific for bringing the vacation vibes to you. Species of palm trees usually are the best choice. However, you can also add several colorful blooming plants to the area.
Many people love feeling surrounded by plants. Your family and friends will feel right at home as they enjoy the water and sunshine!
Install a Deck
Having a deck around an outdoor, above-ground pool is essential for creating a stunning area. The surface makes it easier to enter and exit the water, but you can also decorate the deck to your liking. Using a lighter wood reminds people of the beach, making it the perfect place to add plants and seating.
You can make the deck as big or as small as you like. From there, you can match the pool furniture to it accordingly. Adding lights will also make the area have an enchanted feel during the night.
There are so many different ways that you can decorate a pool deck. Another idea would be to add some rugs. It would help your guests feel stable after coming out of the pool since their feet will still be wet. Plus, you can choose any design, color, or material that you want.
Ensure Proper Drainage
Puddling on the surface surrounding your pool not only looks messy, but it can also be slippery and dangerous. Ensure that the area is properly drained for the safest, cleanest area possible.
Look for customizable stainless steel channel drains that can be made to seamlessly integrate with your pool's design. These allow you to properly drain your pool's surrounding surface without distracting from its beauty. Keep the size of the slots small to avoid pinching little toes and make sure to keep drains clean of debris.
Offer Plenty of Seating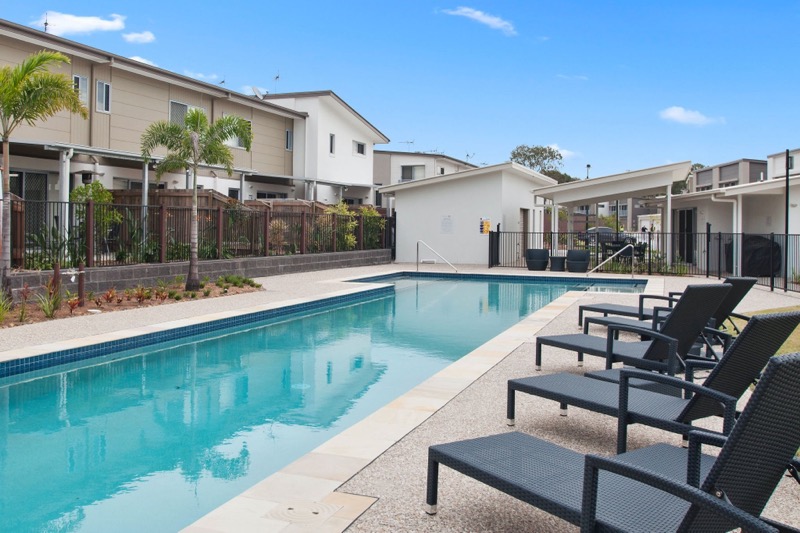 Your guests will feel stunned when you create a sitting area for them to enjoy. Once they finish swimming, most people want to relax and dry off. By providing plenty of places to lounge, you will help them feel comfortable.
You will want to arrange the seating in particular areas. That way, people can talk with each other easily as they hang out. It also helps to offer small tables, so they have somewhere to set their food, drinks, or books.
Plus, you can even decorate these areas to make them even more appealing. Add some small plants, sculptures, or light fixtures to your lounging areas. If you have larger, potted plants, you can set them on the ground near the seating.
Overall, your guests will feel the most stunned when they see plenty of thoughtfully placed decorations and seating. It shows that you took careful consideration of arranging your pool area while still providing your guests with comfort.
Install a Privacy Fence
Having a fence around your pool will make you feel like you're in your own little paradise. There will be fewer interruptions from the outside, and you'll feel more at ease. Plus, you can choose from several different designs, colors, heights, materials, and more- allowing you to make a fence that matches your theme.
Once the privacy fence is complete, you will be able to decorate it. You can add hanging plants, lights, and even baskets for towels. After trimming the pool fence, the area will feel much more complete.
Without a privacy fence, you and your guests might feel exposed. You will notice a significant difference in the atmosphere as soon as you finish the installation.
Try a Pool Waterfall
Pool waterfalls are fun and look elegant. Kids love to swim under them, and there are plenty of ways to style them. You can set lights behind the waterfall to create a magical look. Plus, you can create a cost-efficient waterfall on a budget- or go all out on the design.
Pool waterfalls can all be unique, allowing you to create something truly stunning. The water can flow into the pool or out of it, depending on what you want from the design.
Overall, relaxing with a pool waterfall nearby is terrific. The sound is pleasant, and it reminds people of a luxurious vacation trip.
Make It Your Own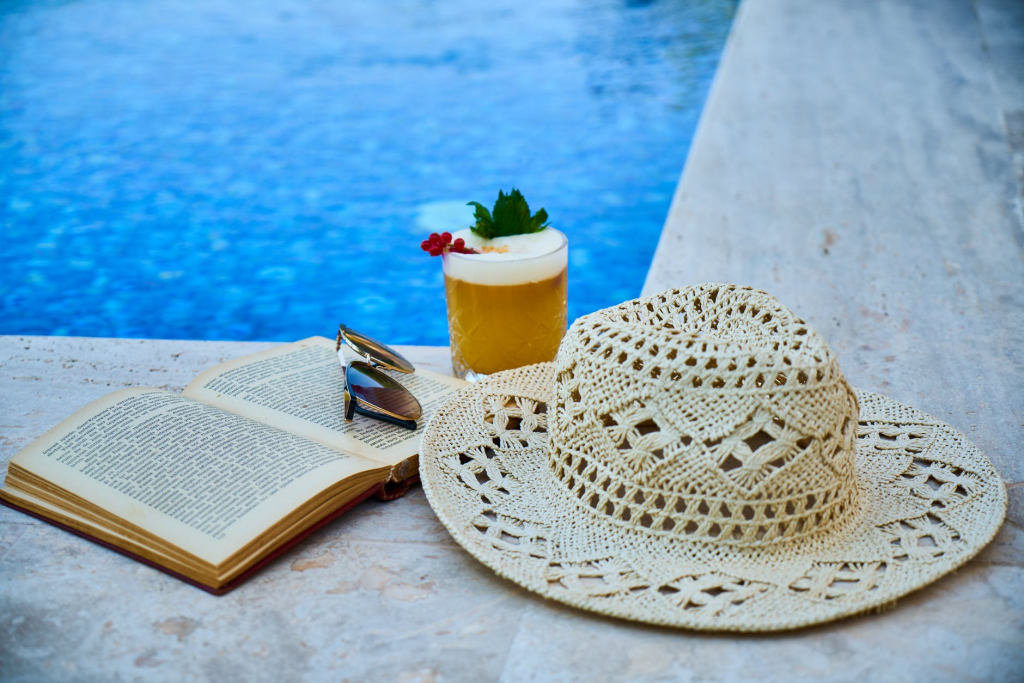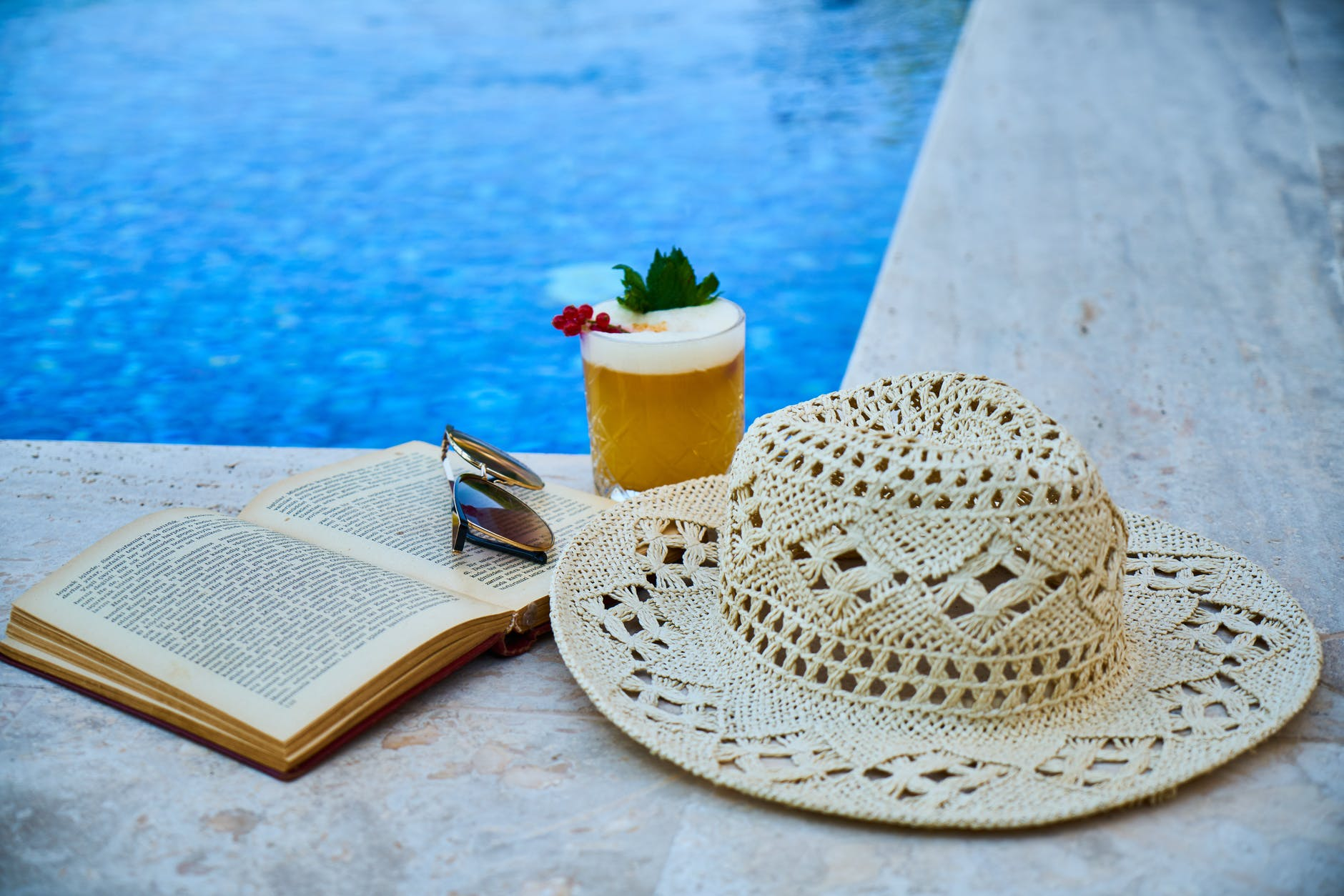 No matter what you decide to do, you will want to add your personality to the pool area. Doing so will ensure that the surroundings are stunning- since you will be sure to love them! Your guests will take note of your style and feel impressed as well making your time by the pool even more enjoyable.